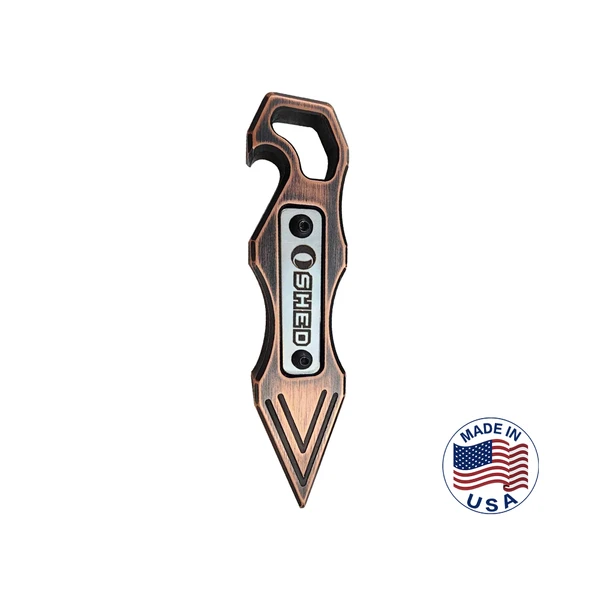 OLIGHT | COPPER SHED Oshed Panel Spike Bottle Opener
Features
● Each one individually is made in-house by Ryan Forbes at "Copper Shed Metal Works" in Brookfield, Ohio, USA.
● Made from premium materials.
● Eye-catching stainless steel inlay with a laser-engraved Oshed logo adds flair and style to the spike.
● The "spike" end is ideal for opening boxes, poking holes in beer cans for drinking, and lifting can tabs.
● Can be used as a self-defense tool as well.
● Ergonomic design ensures a comfortable, firm grip.
● Small enough to slip into your pocket.
● Lanyard hole for convenient everyday carry.
● Please note: make sure this product complies with your state laws before purchasing.
* Click here to meet the maker - Ryan Forbes.