Ignite your passion for outdoor cooking with the OreMake Monsoon Outdoor Kitchen Knife Set. This exceptional set includes a 6.3" cleaver, perfect for cleaving and trimming meats, and a 5.2" utility knife, meticulously designed for cutting, slicing, or dicing small to medium-sized fruits and vegetables, or cutting meat. Boasting a full tang design, a 1.4116 steel blade in a black titanium finish, as well as a layered OD green/black handle, the NSF Certified knives have great cutting performance, superior durability, and a rugged look. Complete with a tandem leather sheath for convenient storage and carry, these knives are the ultimate companion whether you're embarking on fishing trips, going on camping expeditions, or simply exploring your culinary prowess at home.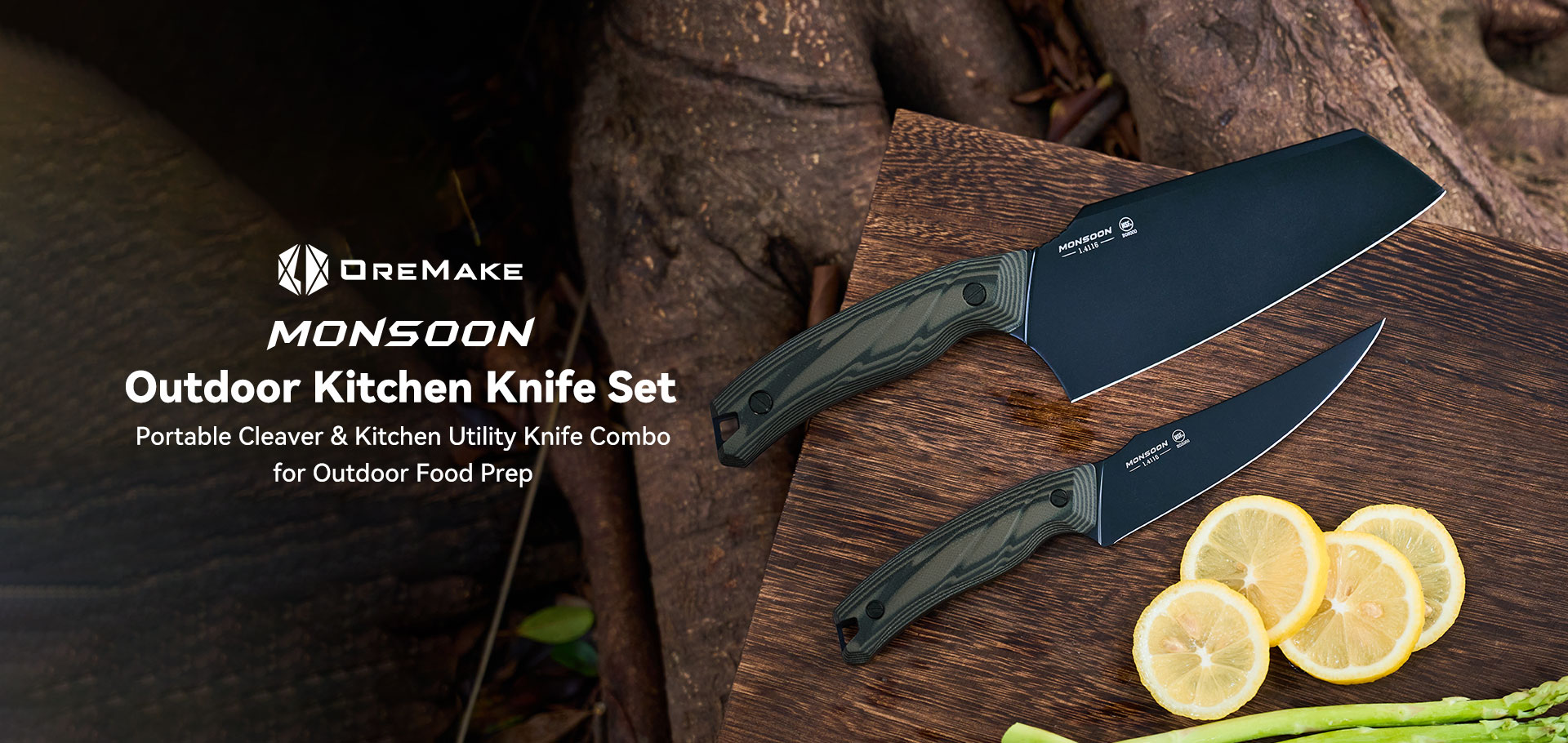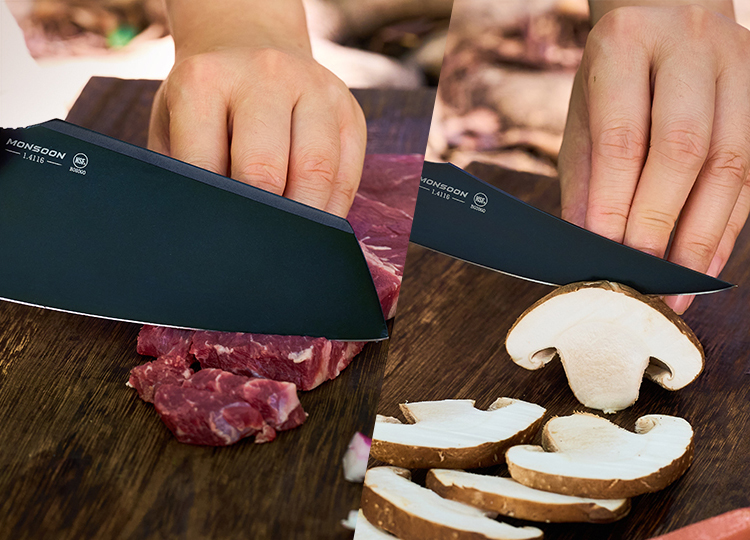 Excellent Blade Performance
Hardened to 55±1 HRC (Rockwell) with a black titanium coating. The blades are hand-sharpened; the cleaver is sharpened to 13 degrees per side, while the utility knife is sharpened to 15 degrees per side. These 1.4116 steel blades are sharp, hard, and tough enough for most cutting tasks while being corrosion-resistant and easy to sharpen.
Comfortable G10 Handles
The durable, water-resistant G10 handles are ergonomically shaped and textured, offering a more comfortable grip.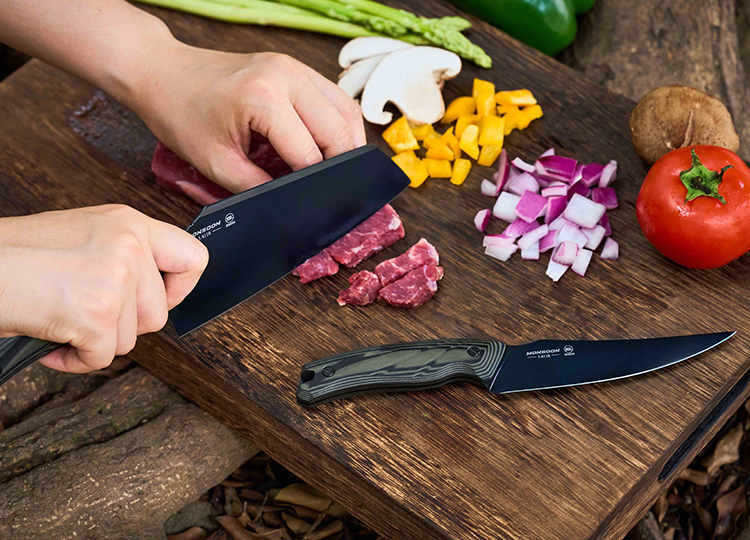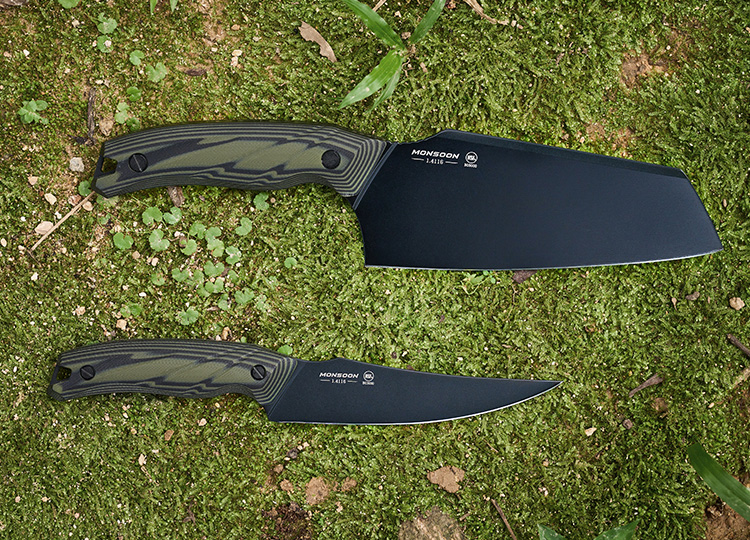 Cool, Rugged Look
With the all-black knife blades and handles with alternating green and black layers, the knives are sure to be eye-catching pieces in your camp kitchen setup.
Adventure Ready
The included tandem leather sheath featuring a belt loop offers easy, secure carry. It fits snugly on the blades, protecting you from the sharp edges as well as protecting the blades'edges. The lanyard holes on the handles provide more carry options.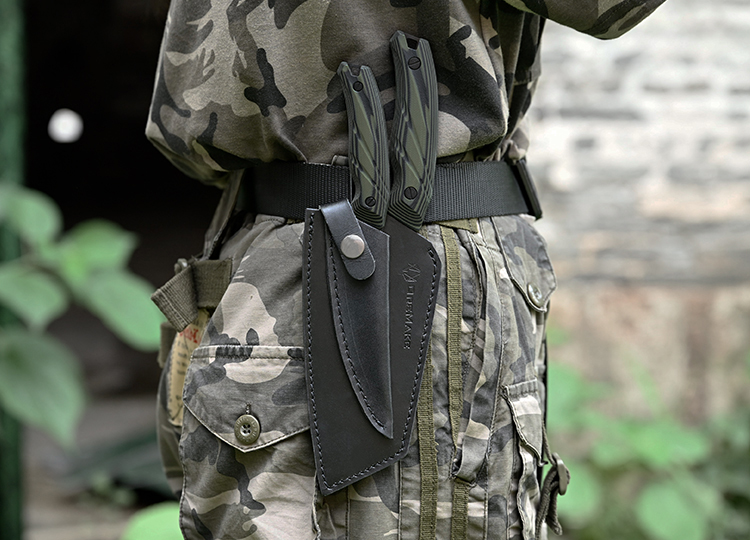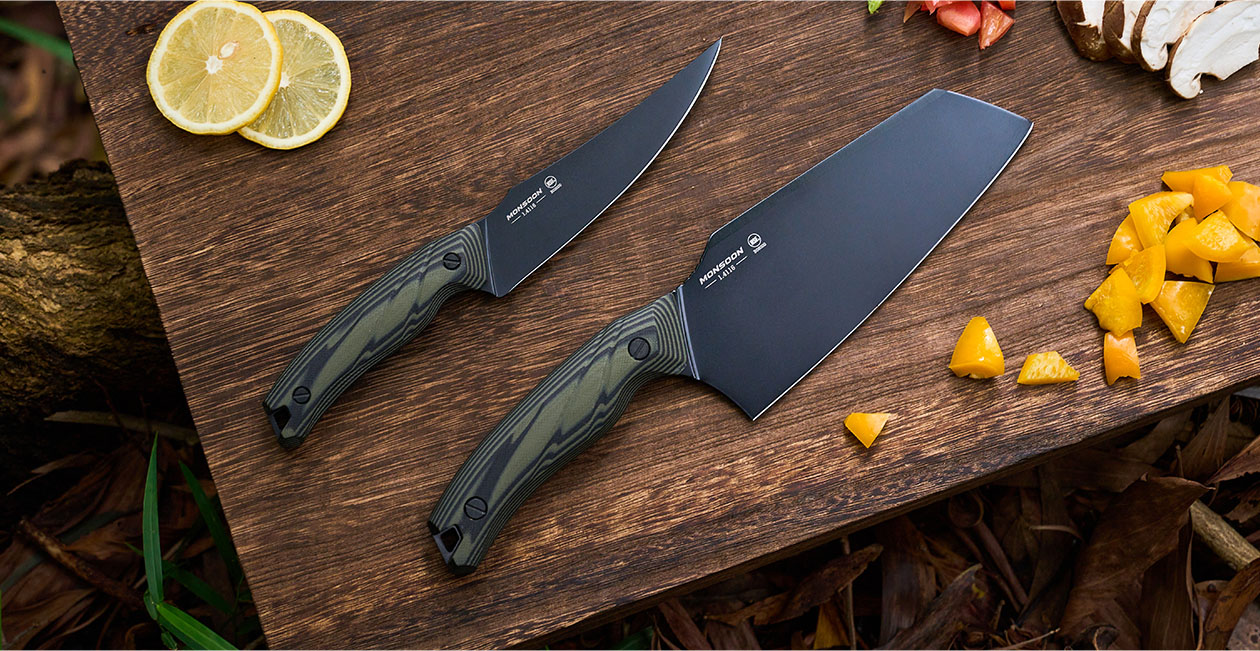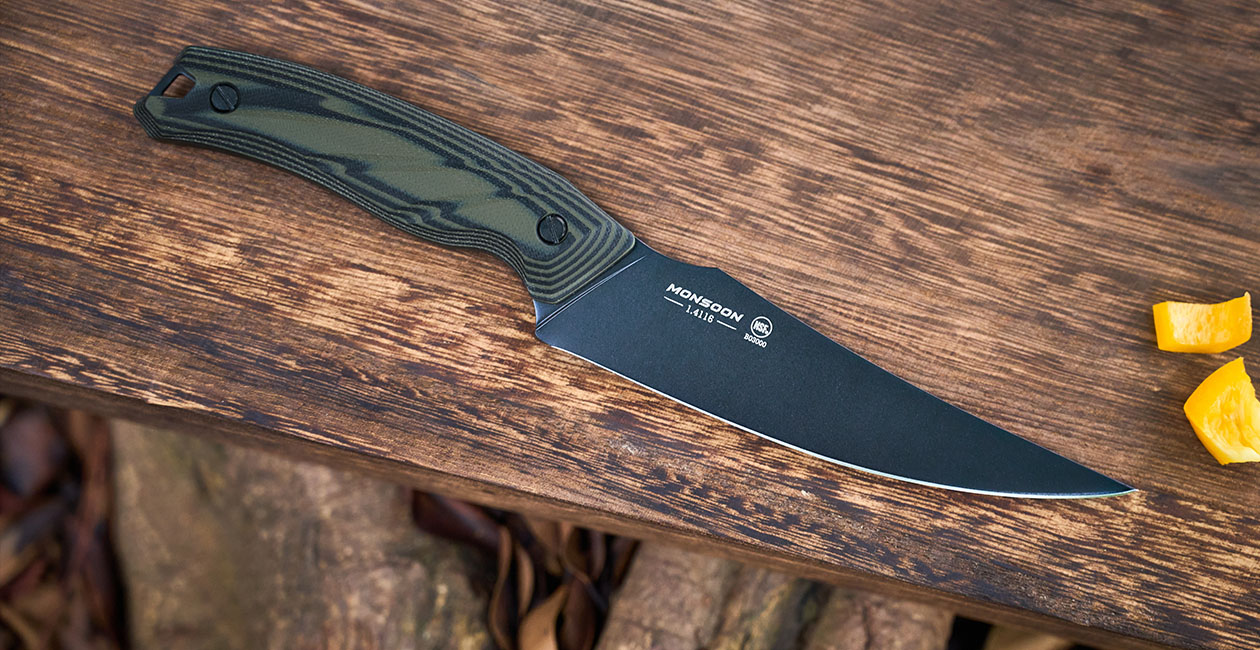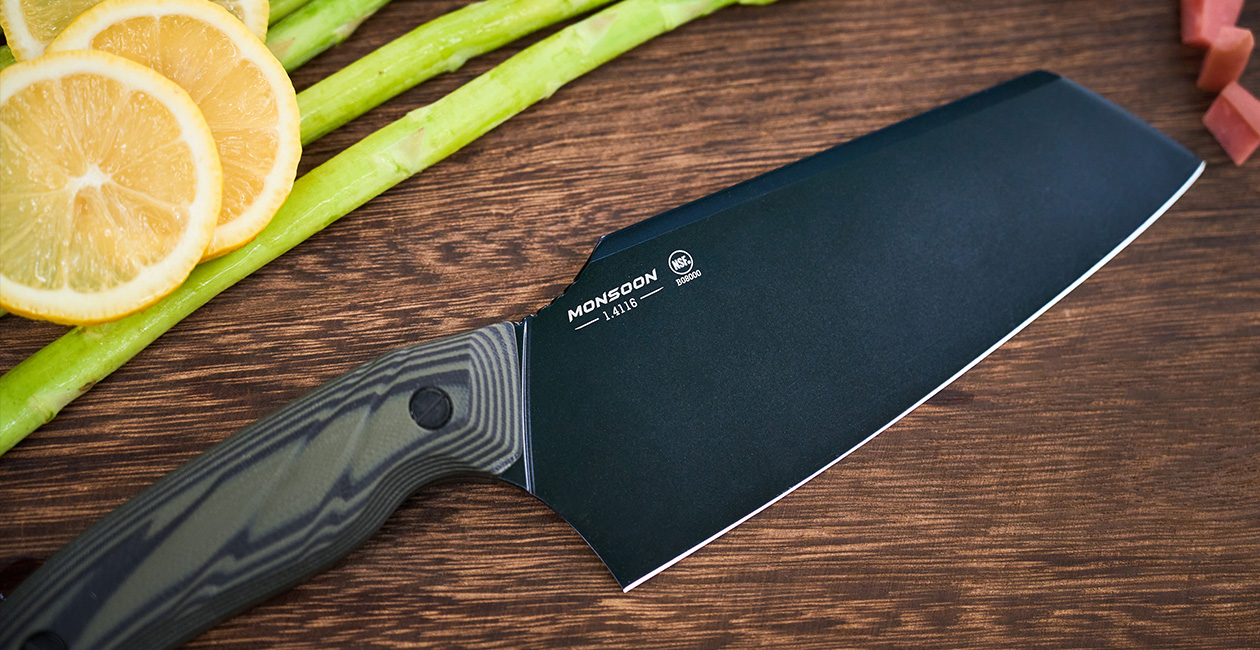 Blade Material
1.4116 Steel
Edge Angle
Cleaver: 13° per Side; Utility Knife: 15° per Side
Blade Manufacturing Method
Stamped
Handle Thickness
Cleaver: 0.79 in (20 mm); Utility Knife: 0.63 in (16 mm)
Handle Width
Cleaver: 1.19 in (30.3 mm); Utility Knife: 1.01 in (25.7 mm)
Handle Length
Cleaver: 5.09 in (129.3 mm); Utility Knife: 4.25 in (108 mm)
Blade Thickness
Cleaver: 0.09 in (2.2 mm); Utility Knife: 0.08 in (2.0 mm)
Blade Width
Cleaver: 2.48 in (63 mm); Utility Knife: 1.18 in (30 mm)
Overall Length
Cleaver: 11.02 in (280 mm); Utility Knife: 9 in (228.5 mm)
Blade Length
Cleaver: 6.3 in (160 mm); Utility Knife: 5.2 in (132 mm)
Weight
Total: 14.11 oz (400 g); Cleaver: 7.83 oz (222 g); Utility Knife: 3.81 oz (108 g)
Package Contents
1 x Cleaver, 1 x Utility Knife, 1 x Tandem Leather Sheath, 1 x User Manual
Chronological Order
|
Default Sort Order