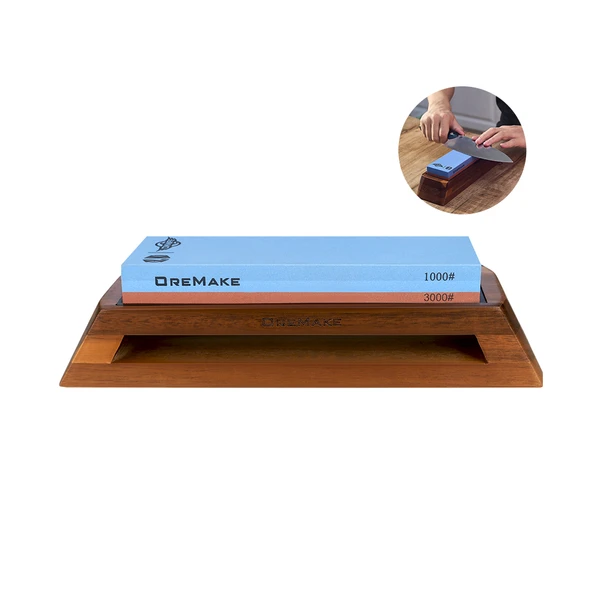 OREMAKE | OKNIFE 1000/3000 Grit Whetstone
Features
Double-sided sharpening stone with 1000 and 3000-grit sides for sharpening all your kitchen knives, outdoor knives, and scissors. Good for beginners.

The 1000-grit side is perfect for semi-dull blades and sharpening a rough edge to a medium edge.

The 3000-grit side is ideal for sharpening a medium edge to a sharp edge.

Comes with a premium, non-slip, and varnished acacia wood base.

Included silicone insert holds the stone tight inside the base so it stays put while sharpening.

Works with water only. No oil required.