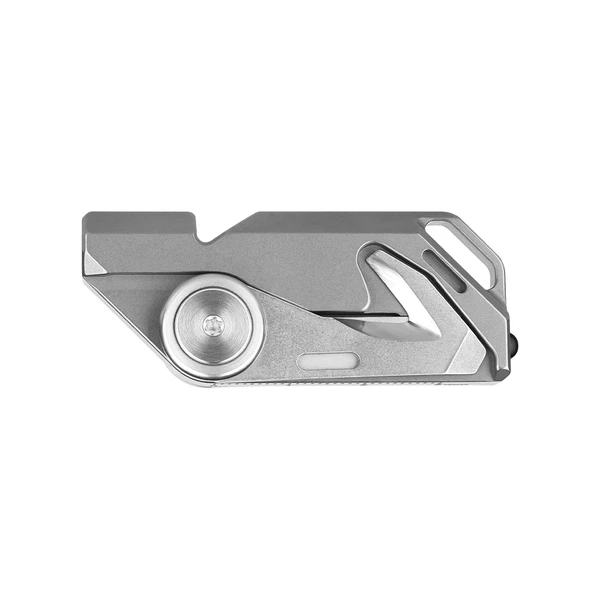 OTOOL Titanium Alloy Emergency Whistle with Knives
Features
Please note that there is an error in the unit of length on the ruler located at the bottom of this item. The correct unit should be "cm" instead of "mm".
● Titanium alloy body is durable, lightweight, non-toxic, and hypoallergenic; it also resists corrosion and leaves no metallic smell.
● Pivoting blades on both sides (straight-back blade on one side and hook blade on the other) can handle different cutting tasks.
● Up to 100 decibels. Great for hiking, camping, boating, traveling, pet training, and emergency signaling.
● Lanyard hole allows for easy attachment to your necklace or keychain.