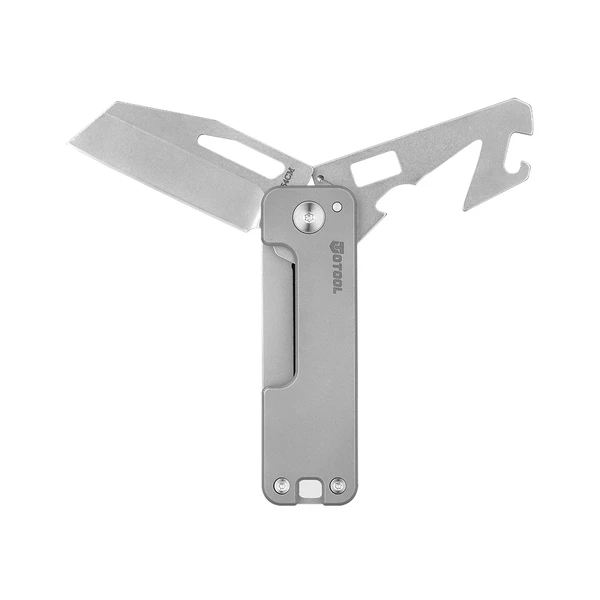 OTOOL Titanium Multi-Tool Knife OMA01
Features
● All-Metal Construction: Including a 154CM steel blade with great edge retention, a Grade 5 titanium alloy handle, and a stainless steel liner.
● 2 Blades, 6 Tools: The cleaver-style blade is sharp and tough for general cutting tasks, while the multi-tool blade integrates a strap cutter, a bottle opener, a slotted screwdiver, a can opener, and an oxygen cylinder wrench for different applications.
● One-Handed Deployment: Blades open with one hand. Symmetrical and flat handle works equally well with either hand.
● Stainless Steel Liner Lock: Blades are held securely open by a stainless steel liner lock.
● Convenient Everyday Carry: Compact size slips easily into your pocket, with a lanyard hole located at the end of it.