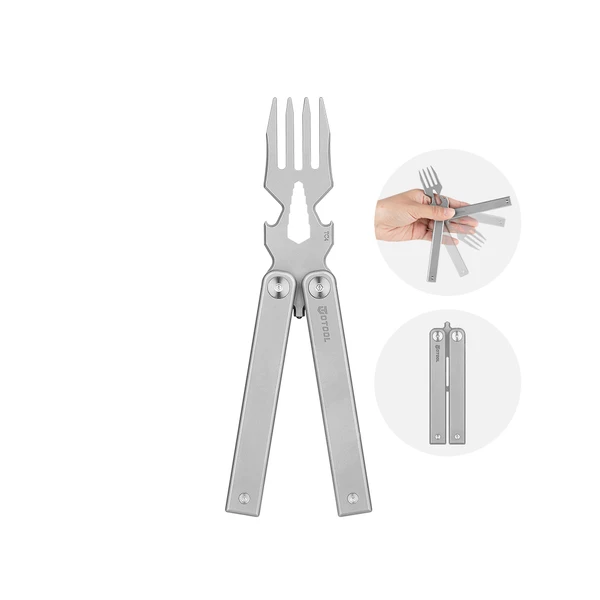 OTOOL Titanium Multifunctional Butterfly Fork OBA01
Features
● Complete Metal Built: The fork consists of a titanium alloy "blade" and handles as well as other stainless steel hardware, including only metallic parts.
● Multi-Tool Fork: Features a bottle opener, a glass breaker, and hex wrenches for various tasks.
● Latch-Free Magnetic Closure: Magnetic lock keeps the handles closed and enables one-handed opening.
● Stainless Steel Pivots: Provide smooth swinging and flipping and eliminate "blade" play.
● Take It Anywhere: Ideal for practicing your butterfly flipping skills whether you go camping, hiking, or traveling.