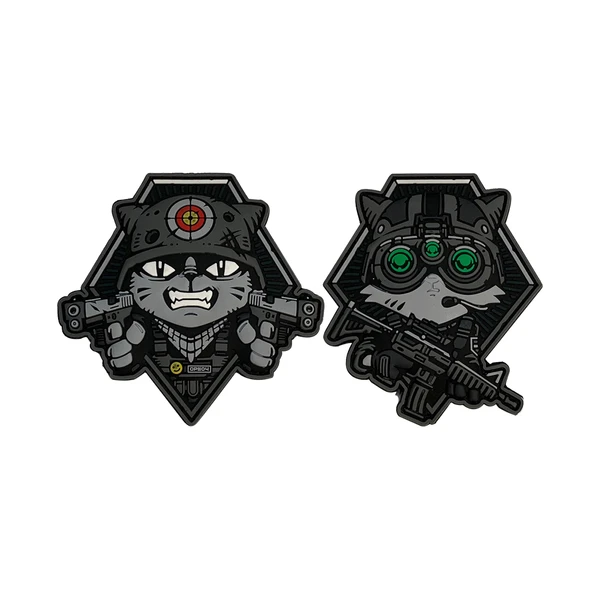 PATCHLAB TactiCat Opurrations Patches (2 Pieces)
Features
● The "goggles" on the "Cat Holding a Rifle" patch (04) can glow in the dark.
● Washable and durable.
● Colorfast and UV-resistant.
● Hook-and-loop allows easy attachment.
● On the backside there is a hook-and-loop surface which is sewn to the patch. So the patch can easily be attached to any loop surface.
● Compact size allows a quick individual application on patch surfaces such as basecaps, backpacks, jackets, vests, helmets, etc.