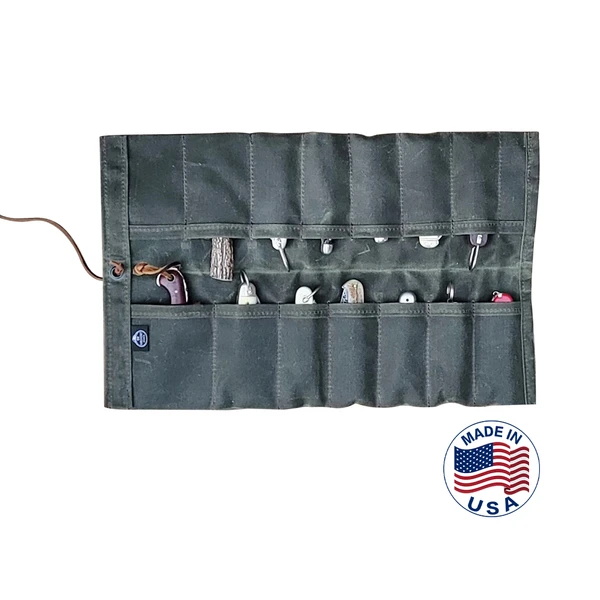 PNWBUSHCRAFT Maple Waxed Canvas Pocket Knife Roll V2.0
Features
Handmade in the USA.

The waxed canvas used on the product is made using a specialized process that was created in the 1800s. The fabric process creates a lifelong resistance to weather and it will develop a beautifully worn look.

The 100% cotton fabric will show scratches and become distressed but will continue to look better over time as it develops its own patina.

Martexin Original Wax has a superior finish that is made with an environmentally friendly blend of waxes that is non-hazardous.

Each pocket is sewn off-center from the opposite pocket so you can maximize your tool roll space by fitting your tools opposite each other.

Each stress point on this roll has been reinforced with extra stitching so you don't have to worry about sliding your tools in and out and the entire roll is sewn with heavy-duty outdoor thread.

Wraps up with a strong Kodiak leather lace (included).