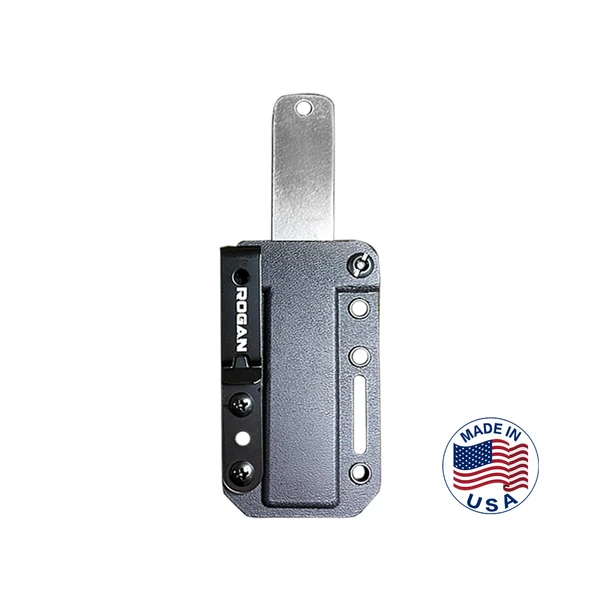 ROGAN MUTT Foreman S Pry Bar with Sheath and Clip
Features
MUTT Foreman S Pry Bar
● Made in the USA.
● 3/16 in thick, 1 in wide, and 6.5 in long.
● Weight 5 oz.
● Made of 1075 high-carbon steel.
● Each unit is crafted by hand.
● Is NOT knife-sharp due to its main purpose of digging and prying.
● MOLLE-compatible.
● Paracord is NOT included.
● Treated with KPL Knife Shield.
Kydex Sheath
● Made in the USA.
● Has an adjustable friction tensioner. The tool will slip out of the sheath freely until the desired amount of tension is applied.
● Slot cutout allows for mounting of any aftermarket clip/mount.
Metal Belt Clip
● Made in the USA.
● Hardware included.
● Fits all ROGAN sheaths.
● Has the ROGAN logo laser engraved on it.

Material:
High-Carbon Steel