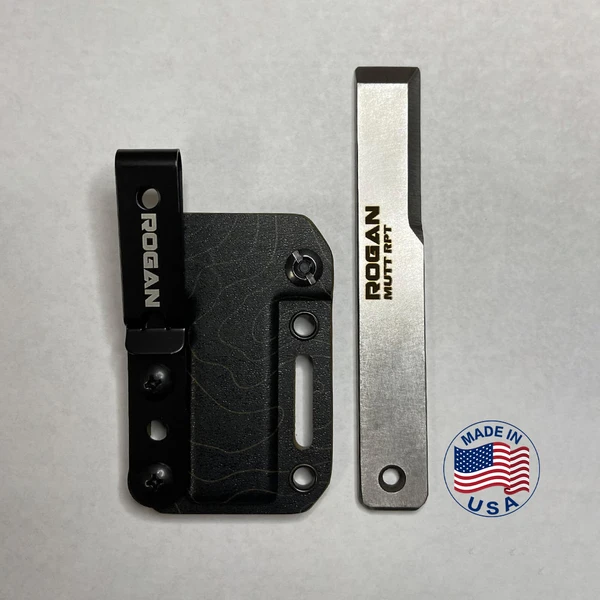 ROGAN MUTT RPT Pocket-Sized Pry Bar Set
Features
MUTT RPT Pocket-Sized Pry Bar

Made in the USA.

0.16 in thick, 0.75 in wide and 5 in long.

Made of high-carbon steel.

Each unit is crafted by hand.

Is NOT knife-sharp due to its main purpose of digging and prying.

Weighs 2.6 oz.
Kydex Sheath for MUTT RPT
Made in the USA.

Fits MUTT RPT ONLY. Not other pry bar models.

Sheath has adjustable friction tensioner. Tool will slip out of the sheath freely until the desired amount of tension is applied.

Slot cutout allows for mounting of any aftermarket clip/mount.
Metal Belt Clip for Kydex Sheath
Made in the USA.

Hardware included.

Fits all ROGAN sheaths.

Has the ROGAN logo laser engraved on it.
Material:
High-Carbon Steel