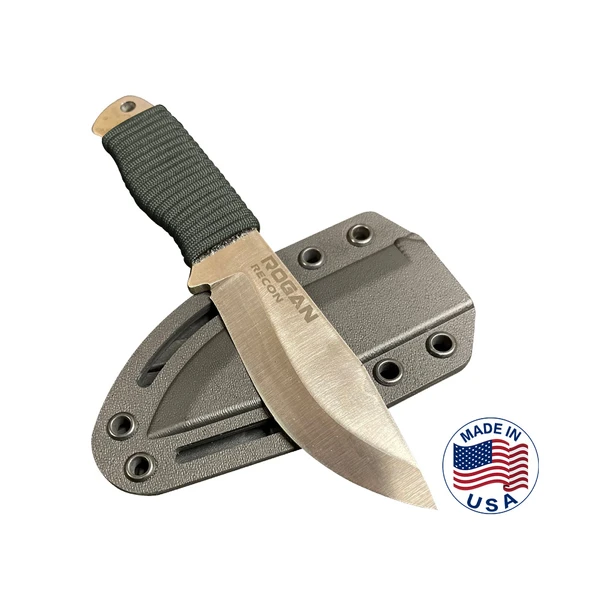 ROGAN Recon One-Piece Steel Survival EDC knife with Paracord Wrap
Features
● Manufactured in Florida, USA from 1095 high-carbon steel.
● One-piece, full tang construction provides superior strength and stability.
● ROGAN' s signature clip point / recurve blade shape.
● OD Green paracord wrap offers a good grip.
● Comes with a Kydex sheath and a belt clip (hardware included).
● Sheath has a full grip on the knife as you deploy it. No readjustment needed.
● Compact yet robust design and comfortable ergonomics make it great for camping, survival, everyday carry, and more.
● Treated with KPL Knife Shield.

Material:
High-Carbon Steel