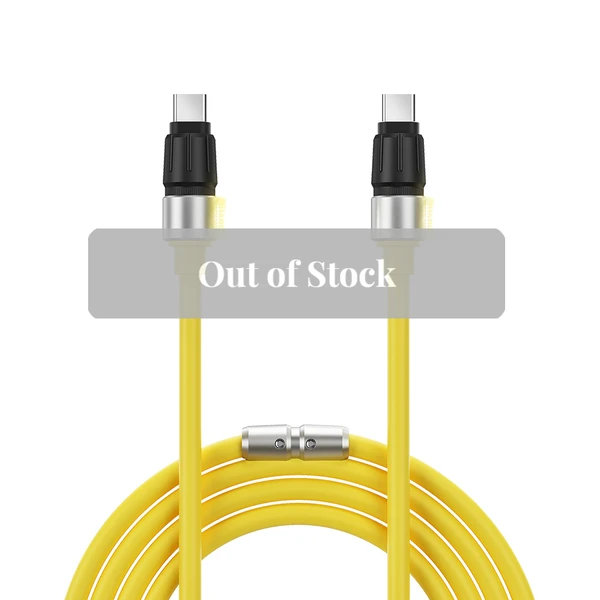 SHARGEEK Phantom USB-C to USB-C Cable
Features
● High-Speed Charging and Data Transmission: 3.93 ft (1.2 m) USB-C cable with a maximum output of 240W and is suitable for USB Power Delivery 3.1. The built-in E-Marker chip ensures optimal charging performance for high-speed fast charging of laptops, phones, tablets, and other devices. 480 Mbps high-speed data transfer.
● Long Lifespan Design: With a more than 30000 bend lifespan, the innovative cyberpunk port with five axis CNC polishing with anodic oxidation, firm and durable. Adapted skin-friendly silicone material, both safe and soft.
● Starlight Indicator and Storage Belt Included: Special "starlight" power-on display light strip that lights up when the power is on, making it easier to find the connector for nighttime charging. Including a leather belt that allows you to easily wrap it up and stow it away.
● Cyberpunk Style: With its cyberpunk aesthetic design, the able is unique among homogenized USB cables. It works better with SHARGEEK's GaN charger and Storm 2 slim power bank.
● Wide Compatibility: Designed to work with almost any USB-C device, such as MacBook Pro 16''/15''/13'', iPad Pro 2022/2020/2018, MacBook Air; Surface Go/Book 2; Dell XPS 17/15/13; HP; Smart Phones and Earbuds.