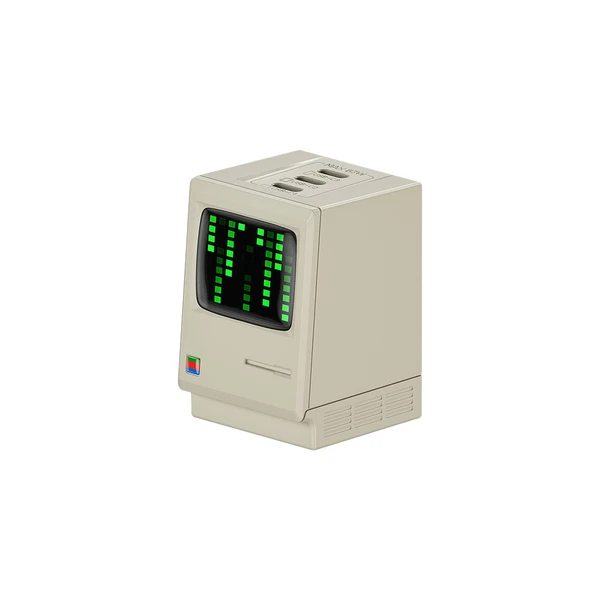 SHARGEEK Retro 67 GaN Charger (Standard)
Features
● Power Display Screen and Matrix Digital Rain: Real-time display of power output with digital rain indicates the charging status. If the charger is not connected to any devices or is in trickle charge, the dot matrix screen will automatically turn off in 5 minutes, while the charger will still provide power.
● Uninterrupted Charging 1.0: USB-C1 port and USB-C2&USB-C3 ports are designed with 2 circuits so that if the power of the device being charged ranges from 20W-45W, USB-C1 + USB-C2 or USB-C1 + USB-C3 are simultaneously charged and will not be disconnected when a new device is plugged.
● 67W High-Speed Charging: Powered by All-GaN technology, this charger can deliver full-speed 67W charging for earphones, phones, tablets, and even laptops. It is compatible with the latest MacBook Air (M2) and fully recharges it in less than 2 hours and charges your iPhone 14 from 0% to 58% in just 30 minutes.
● Patented Light Control Technology: Features a dynamic dot matrix screen, the delicate brightness change control makes the screen ideal for nighttime charging, which will not disturb sleep.
● Active Protecting System: Equipped with an internal APS detecting product temperature 180,000 times per hour to shield safety. Your safety is also guaranteed with overcurrent protection, overvoltage protection, overload protection, under-voltage protection, overheat protection and short-circuit protection.