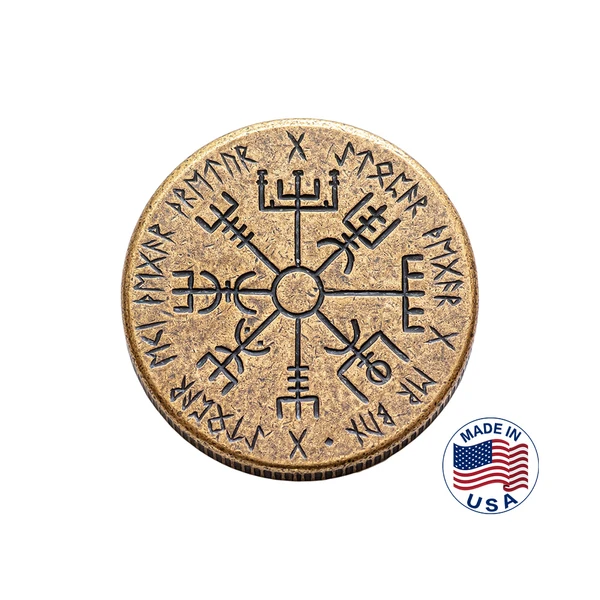 SHIRE POST MINT Vegvisir Wayfinder Coin
Features
Made in the USA from solid bronze.

1.3" diameter.

Designed with a pattern of Vegvísir (or Norse compass, an Icelandic magical stave), this coin will help guide the holder through the rough journey of life.

Encircling the Vegvísir is the runic transliteration of the Icelandic phrase, which means "I do not stop when tired, I stop when done."

Struck with an incuse design to make the lettering stay dark even if the coin is carried daily.

Designed and engraved by Woody Maringer.