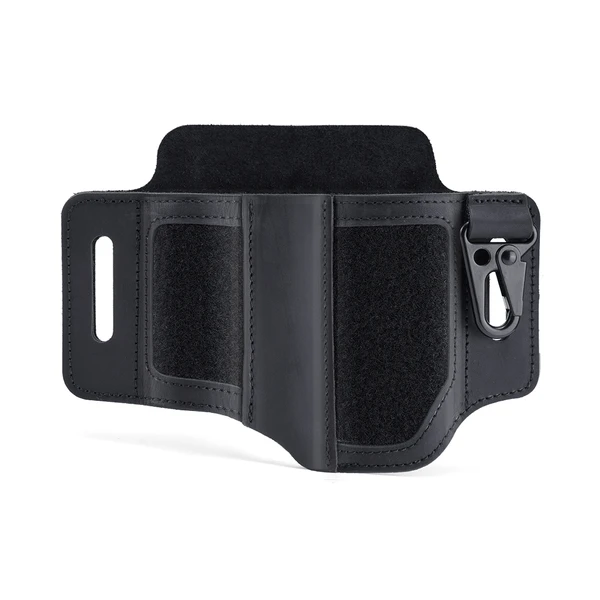 VIPERADE PL3 EDC Leather Belt Sheath
Features
Premium Leather Material: The sheath is crafted from crazy horse leather that has a smooth, soft texture. This exquisite and durable leather will not only endure but get better with age. The leather surface can be restored by a few frictions of the hand after being slightly scratched.


Velcro Loop Fields: The 2 Velcro loop fields on the front are great for ID and/or morale patch display or attachment of hook-backed organizers.

Upgraded 3-Belt-Loop Design: The belt loop sewn on the back of the sheath can be used with the belt holes on the left and right sides to allow the sheath to sit flat around your waist for greater wearing comfort and durability. Suitable for most types of standard-sized belts.

High-Quality Leather Sheath: The front panel is reinforced with 2 layers of leather, and the back panel has 1 layer of leather, which doubles the sturdiness.

Multipurpose: An ideal EDC sheath for men to wear on a belt, which combines a multitool sheath, a flashlight holster, a pen holder, and a key organizer into one sheath.

Please Note: This product does NOT include any tools, accessories, or patches.