With a distance driver, a mid-range, and a putter, the YIKUN DISCS Tiger Lite Disc Golf Starter Set (3 Discs) includes everything a beginner needs to get out on the course. Its quality construction ensures the set can grow with the player as they build skill and experience.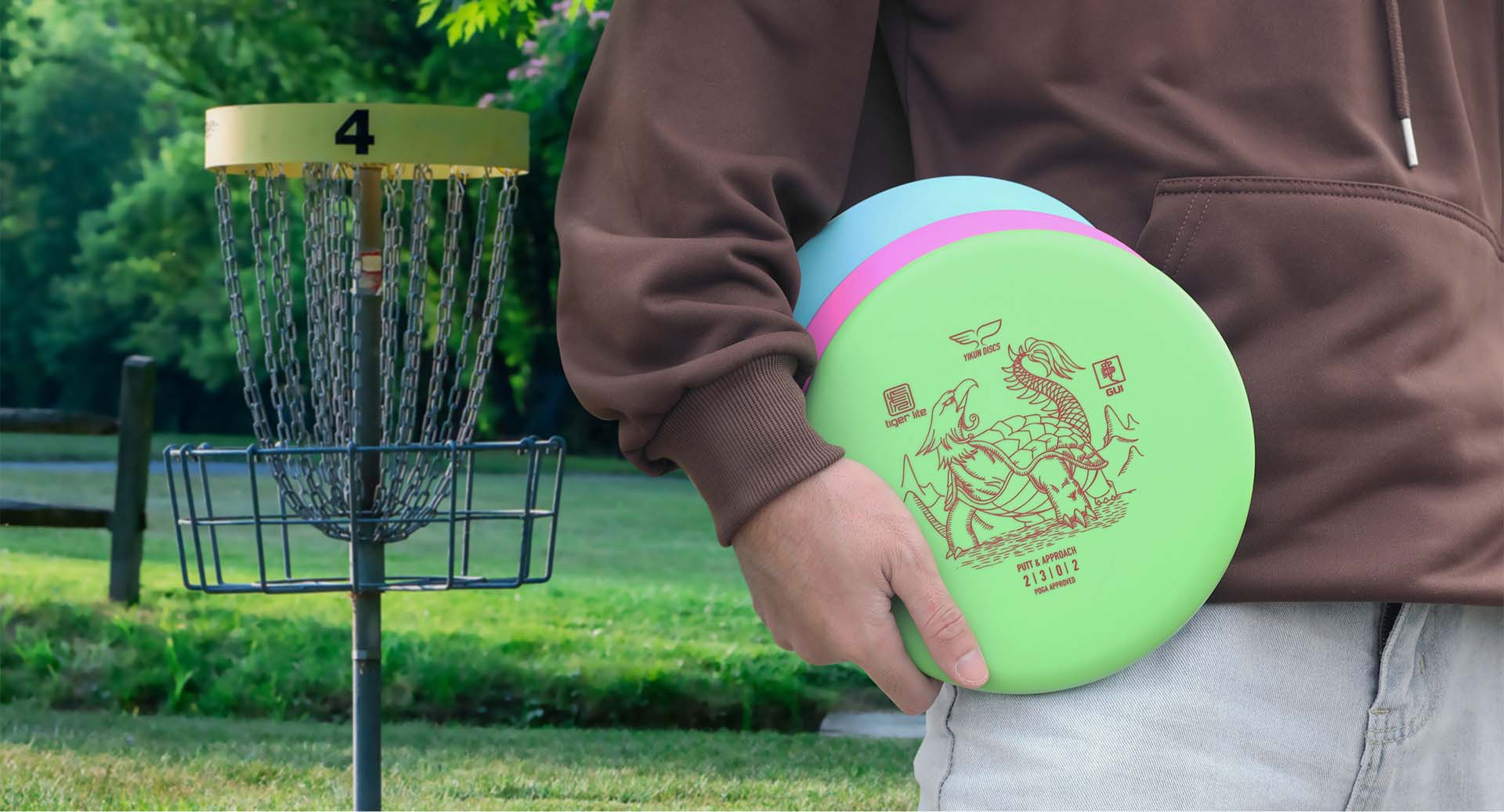 Yikun Discs
Tiger Lite Disc Golf Starter Set (3 Discs)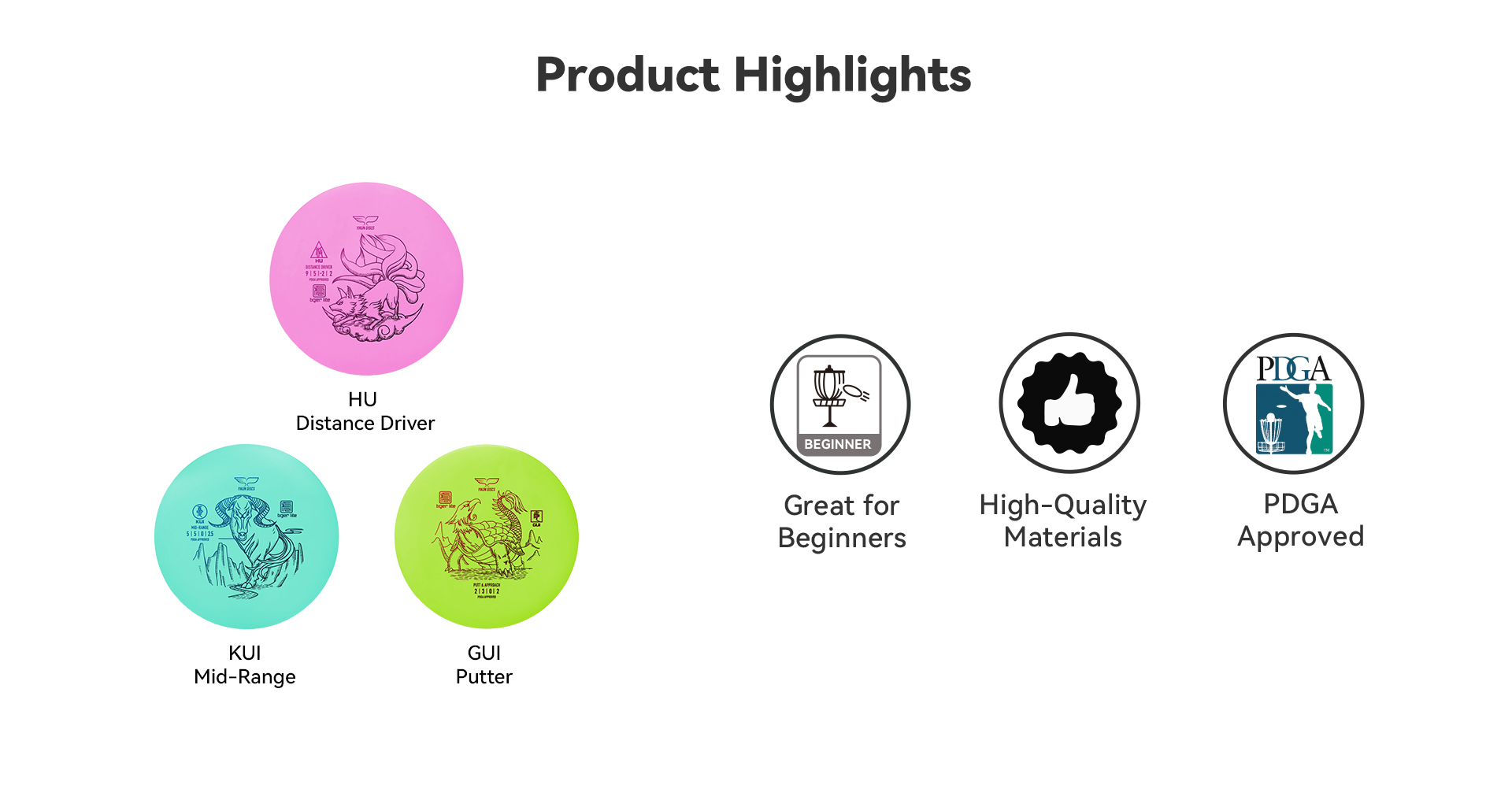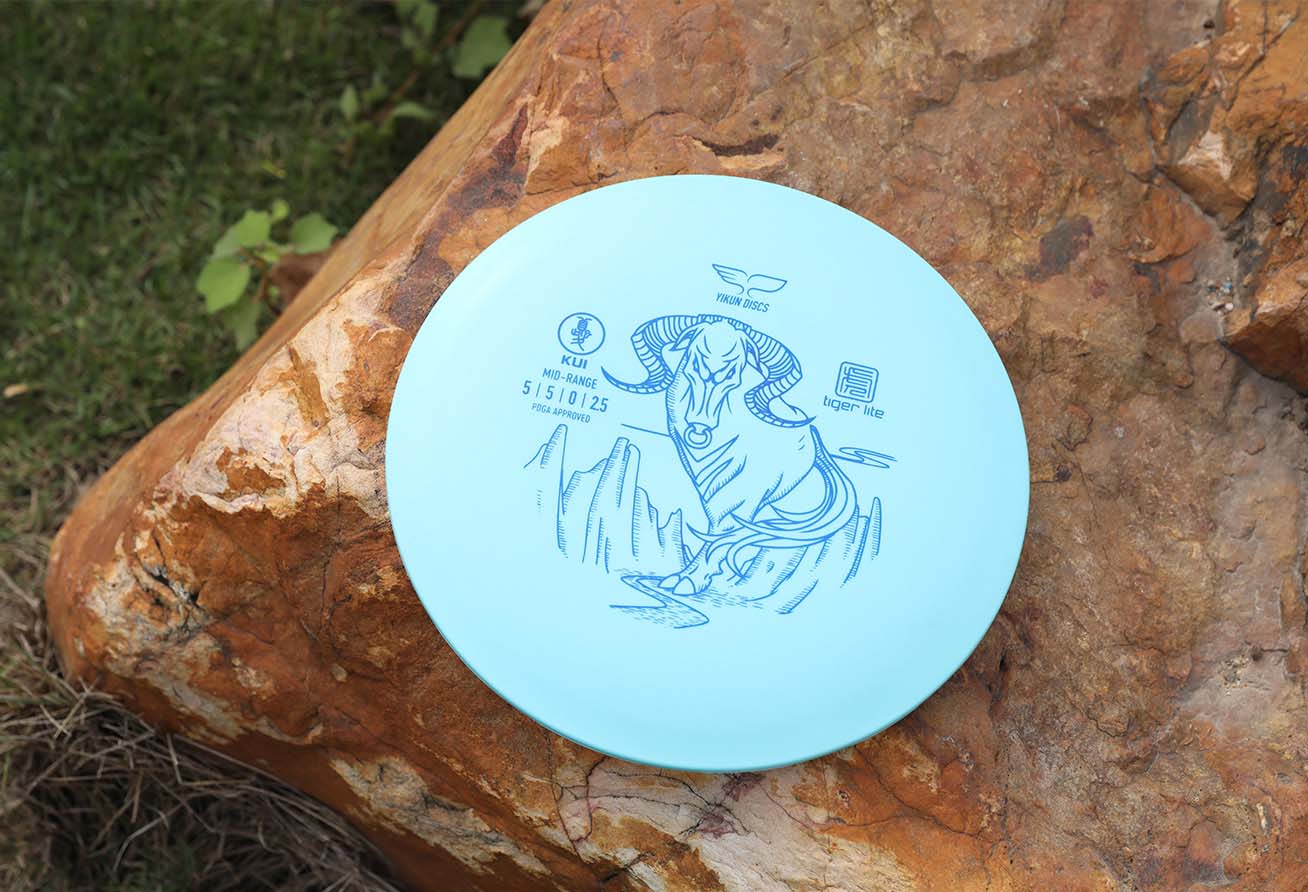 High-Quality Starter Set
This starter set is made of high-quality, imported material that will easily withstand the day-to-day stresses beginning disc golfers may subject it to. It includes the three discs you need to get a good start in the sport: a distance driver (HU), a mid-range (KUI), and a putter (GUI).
Weights and Characteristics
With all the discs being relatively lightweight and offering great flight characteristics, this set is ideal for beginners.
● HU (157 g) is an understable distance driver that gives extra distance with accuracy, making it useful for beginners seeking distance and control.
● KUI (154 g) is a mid-range that flies straight. It's suitable in almost every situation thanks to its balanced attributes.
● GUI (155 g) is an overstable putter that has a straight to slightly overstable flight, a great choice for putts and approaches.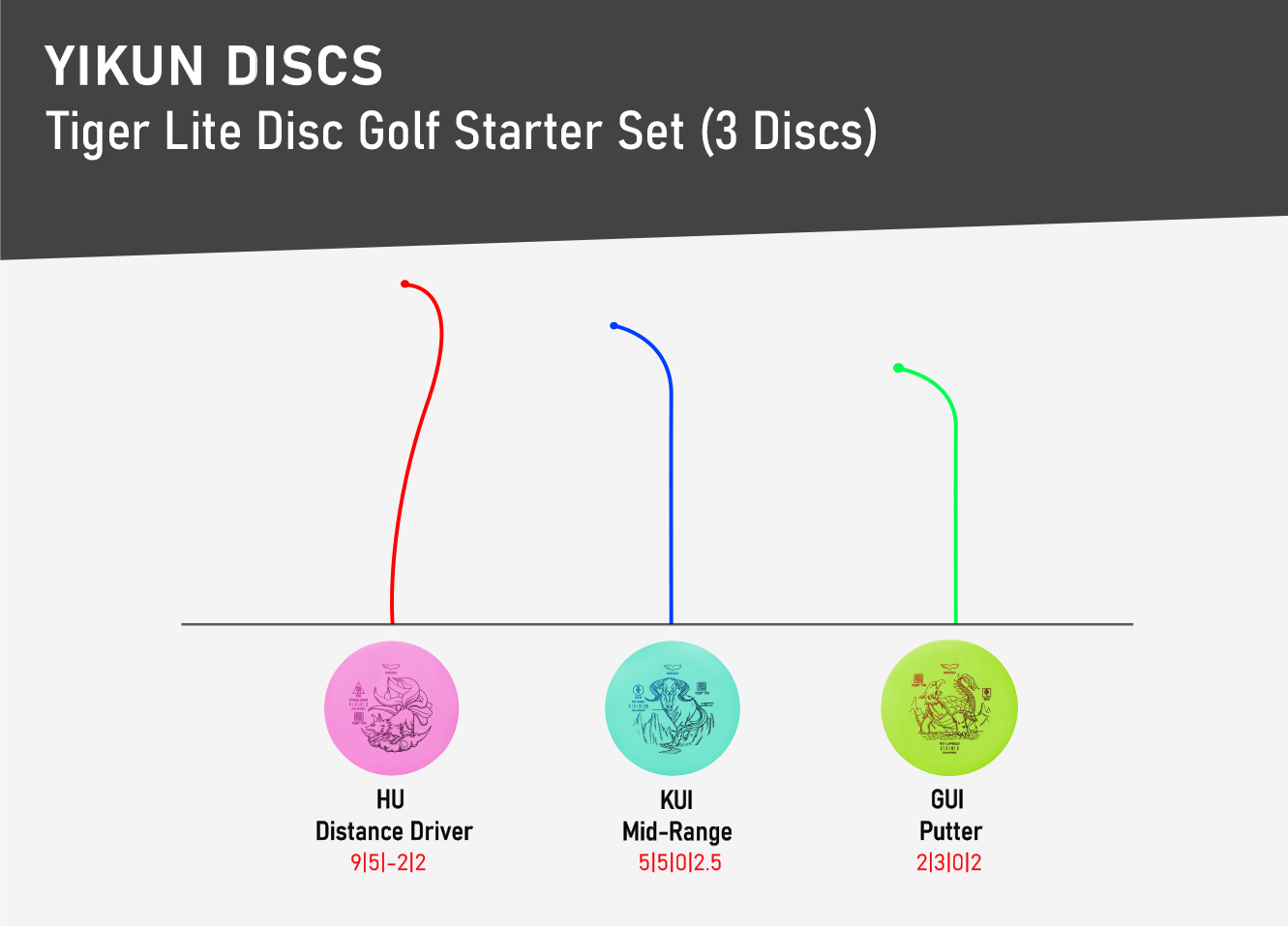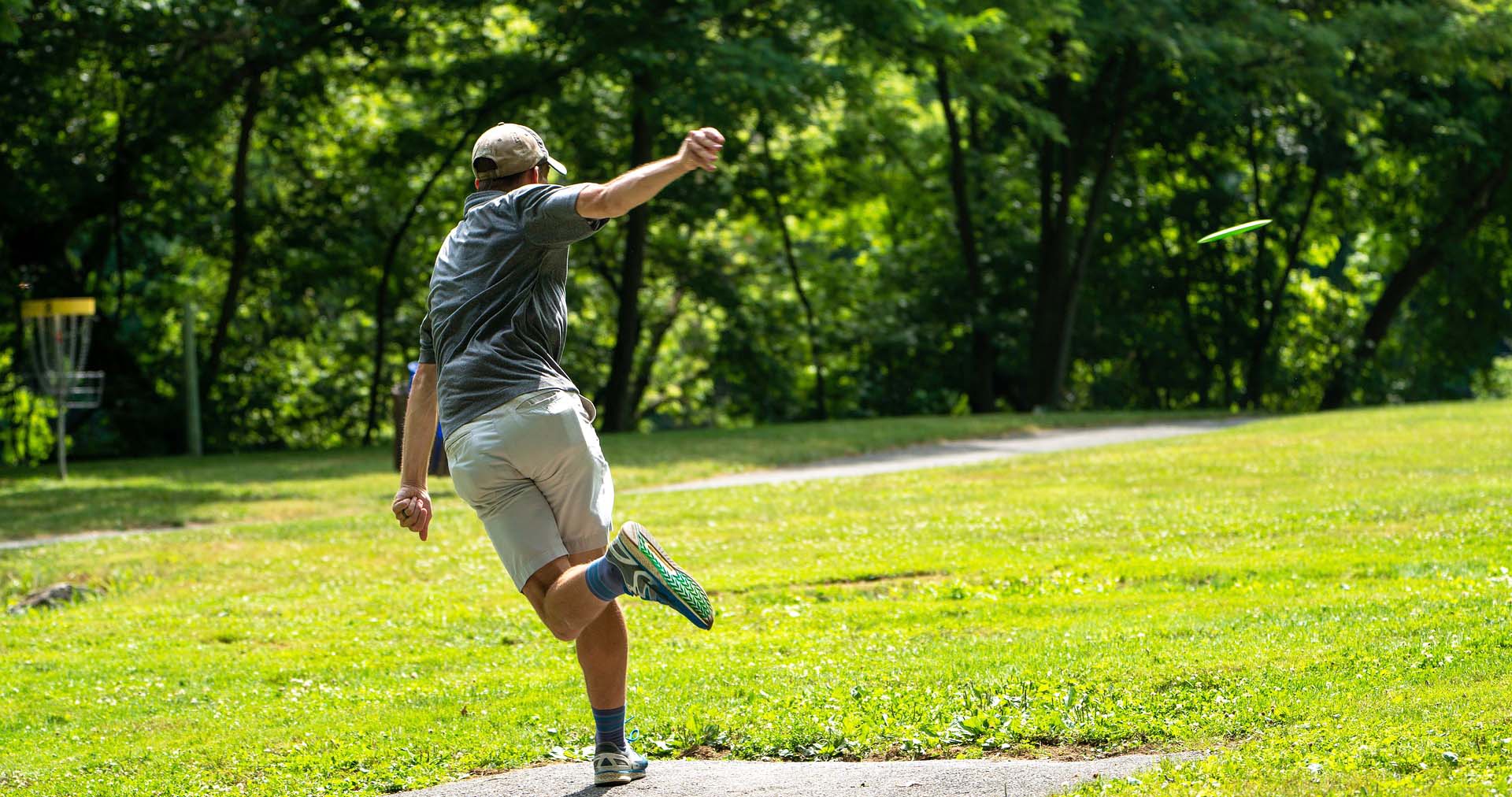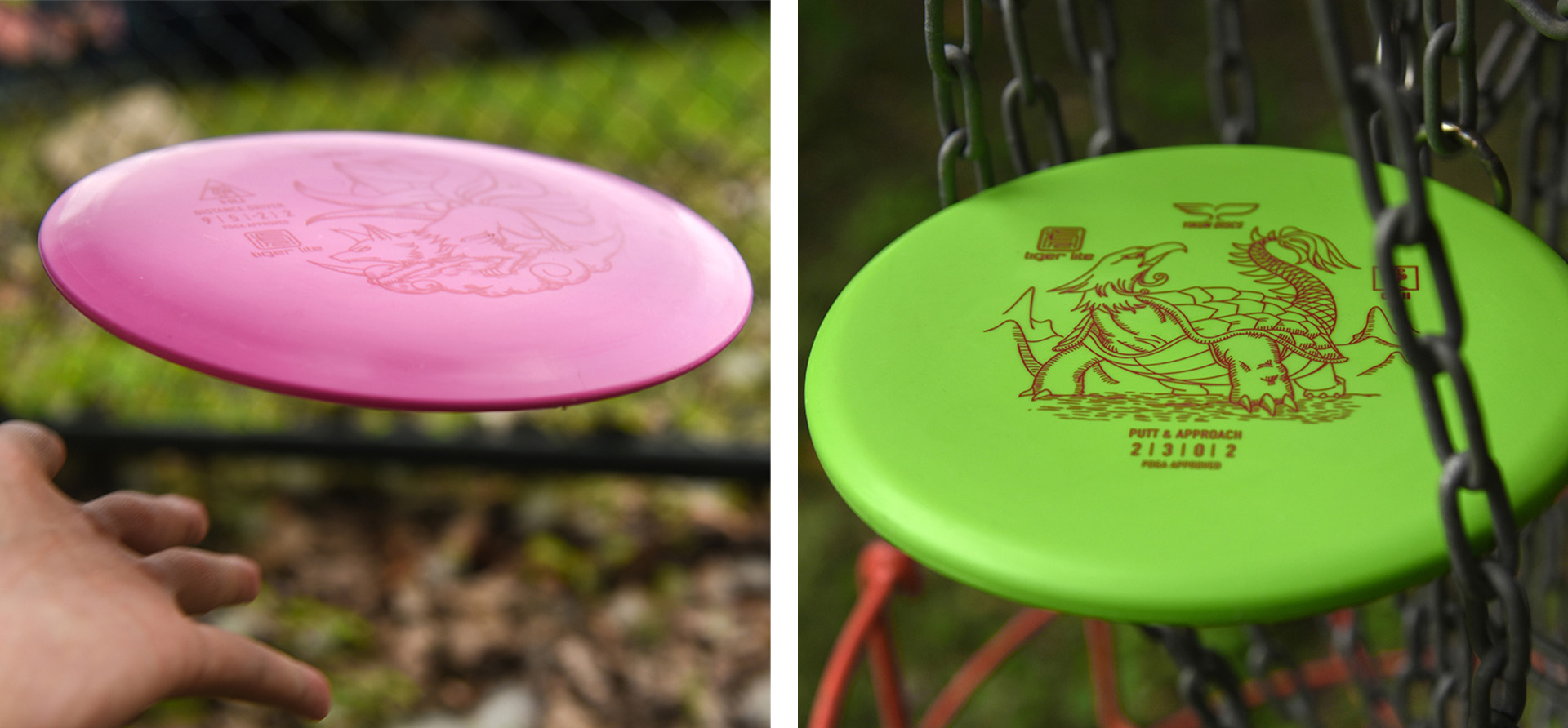 Flight Ratings (Speed|Glide|Turn|Fade)
Distance Driver: 9|5|-2|2; Mid-Range: 5|5|0|2.5; Putter: 2|3|0|2
Disc Type
Distance Driver, Mid-Range, Putter
Weight
Distance Driver: 5.54 oz (157 g); Mid-Range: 5.43 oz (154 g); Putter: 5.47 oz (155 g)
Dimensions
Distance Driver: 8.35 x 0.71 in (21.2 x 1.8 cm); Mid-Range: 8.31 x 0.71 in (21.1 x 1.8 cm) ; Putter: 8.31 x 0.71 in (21.1 x 1.8 cm)
Package Contents
1 x Distance Driver (HU), 1 x Mid-Range (KUI), 1 x Putter (GUI)
Chronological Order
|
Default Sort Order