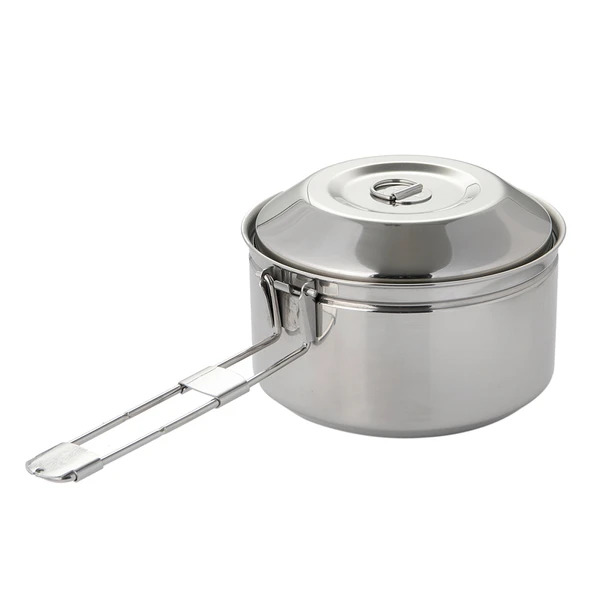 Fire-Maple Antarcti 1.0 Liter Stainless Steel Camping Cook Pot with Locking Lid
Features
● The durable 304 stainless steel construction ensures years of reliable performance.
● Can contain the Antarcti Kettle (sold separately) inside to create a compact camp cook set.
● The handle securely locks in place and folds up nicely for storage.
● Stainless steel gives this pot a cool rustic retro look.