The Fire-Maple Feast 1 Hard-Anodized Camp Cookset is a versatile and lightweight camp cook set. The hard-anodized aluminum cooking surface provides excellent heat transfer. The collapsible design allows your camping cookware to nest together and save space in your backpack. The heat-resistant and locking handles make cooking safer. The drainage holes on the lid are designed to strain the broth easier. Suitable for camping, hiking, backpacking, picnic, and other outdoor activities.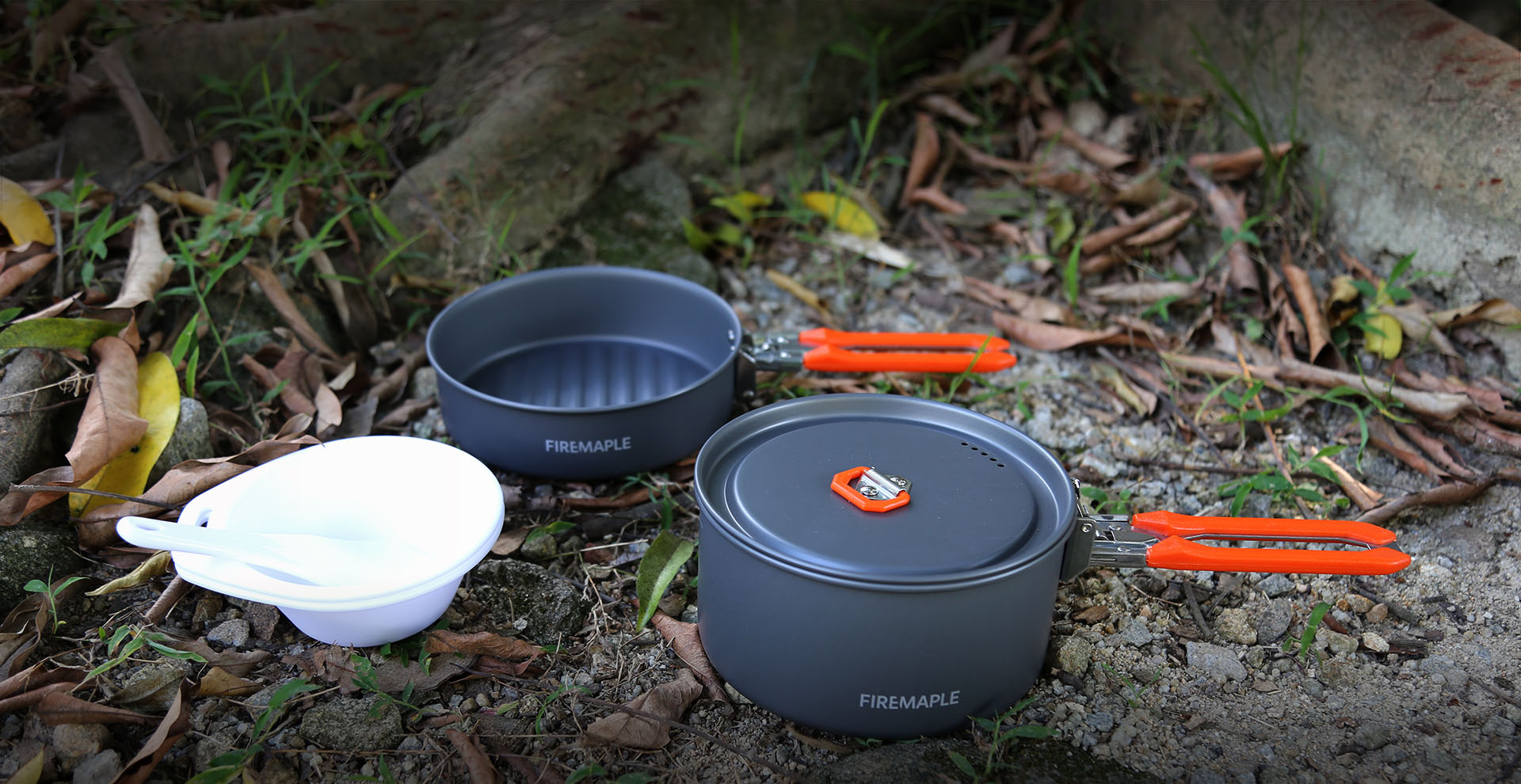 Fire-Maple
Feast 1 Hard-Anodized Camp Cookset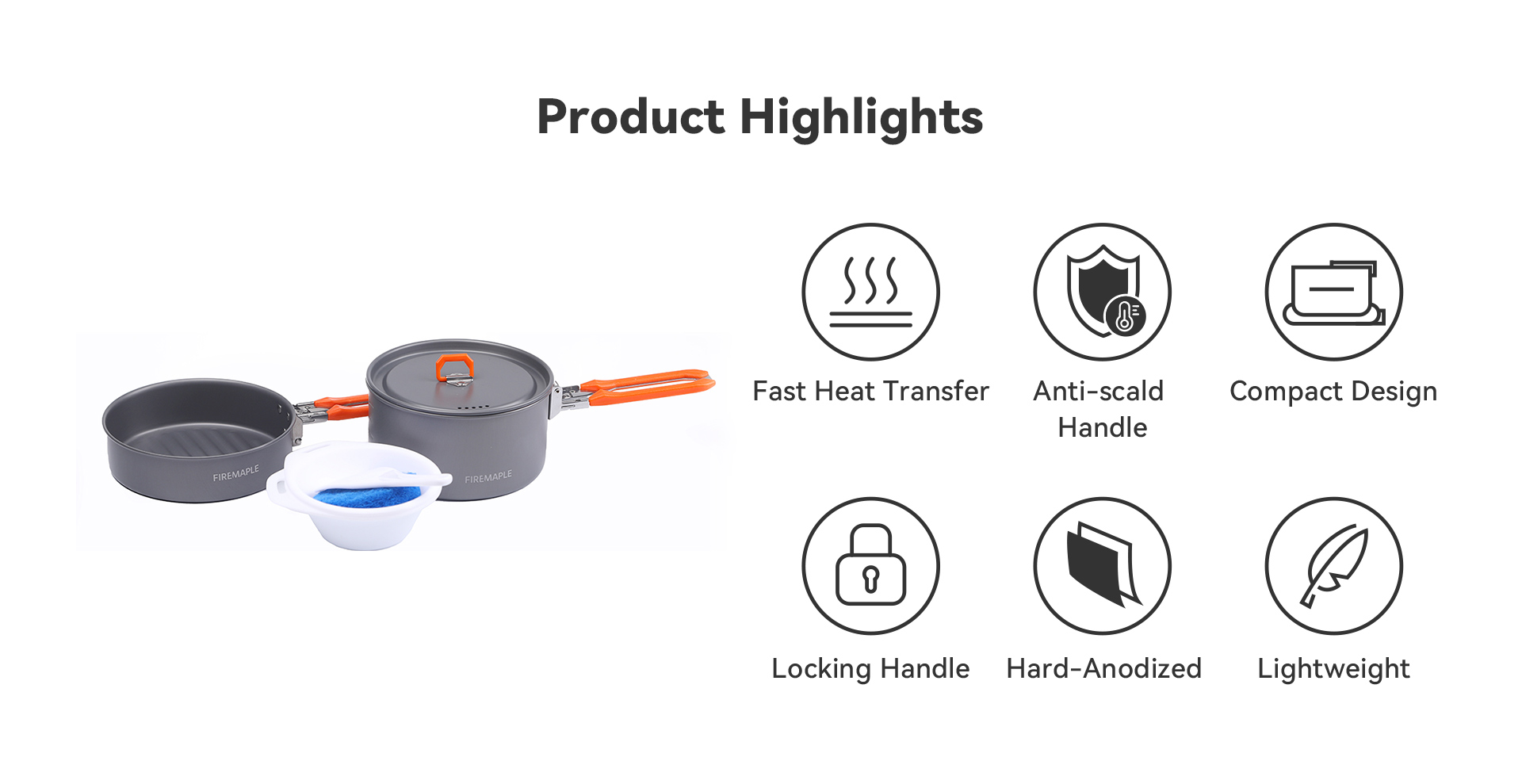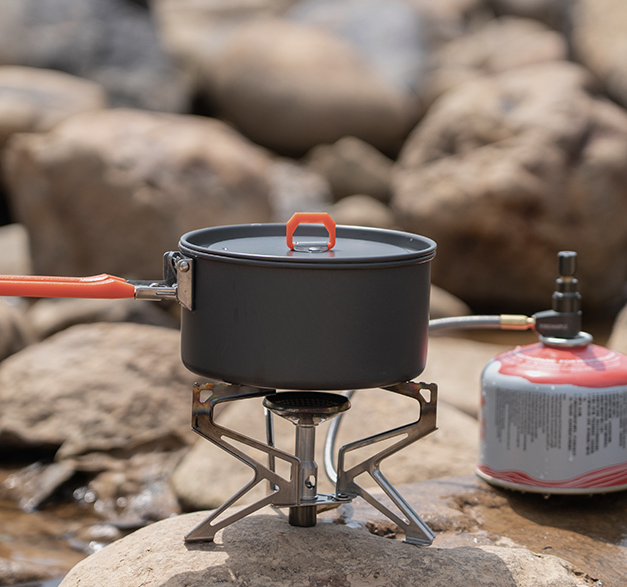 Hard-Anodized Aluminum Material
The cookware is made from hard-anodized aluminum which is an excellent material that is not only safe, and non-toxic but also lightweight and conducts heat quickly.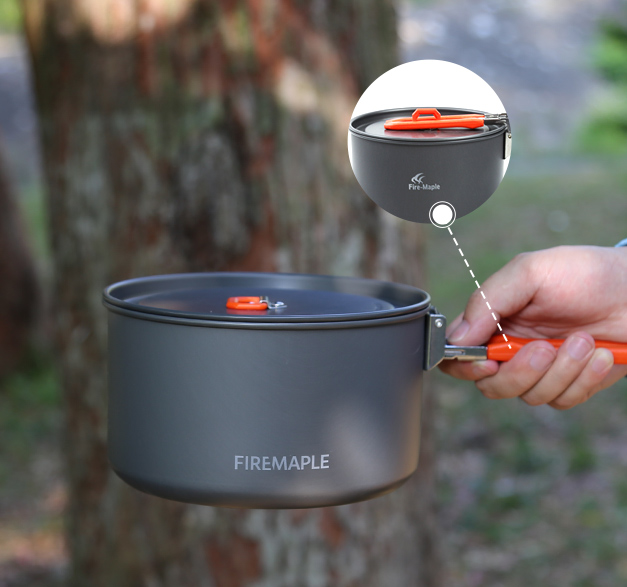 Locking Handle
Locking handles on the pan and pot provide a secure and safe handle while cooking and fold away for compact storage.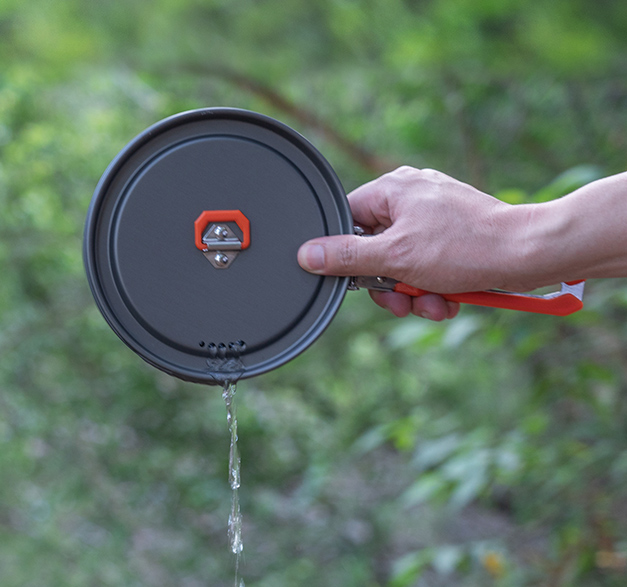 Drainage Holes
All the lids in the set feature drainage holes which are designed for easy straining of noodles, pasta, broth, and more.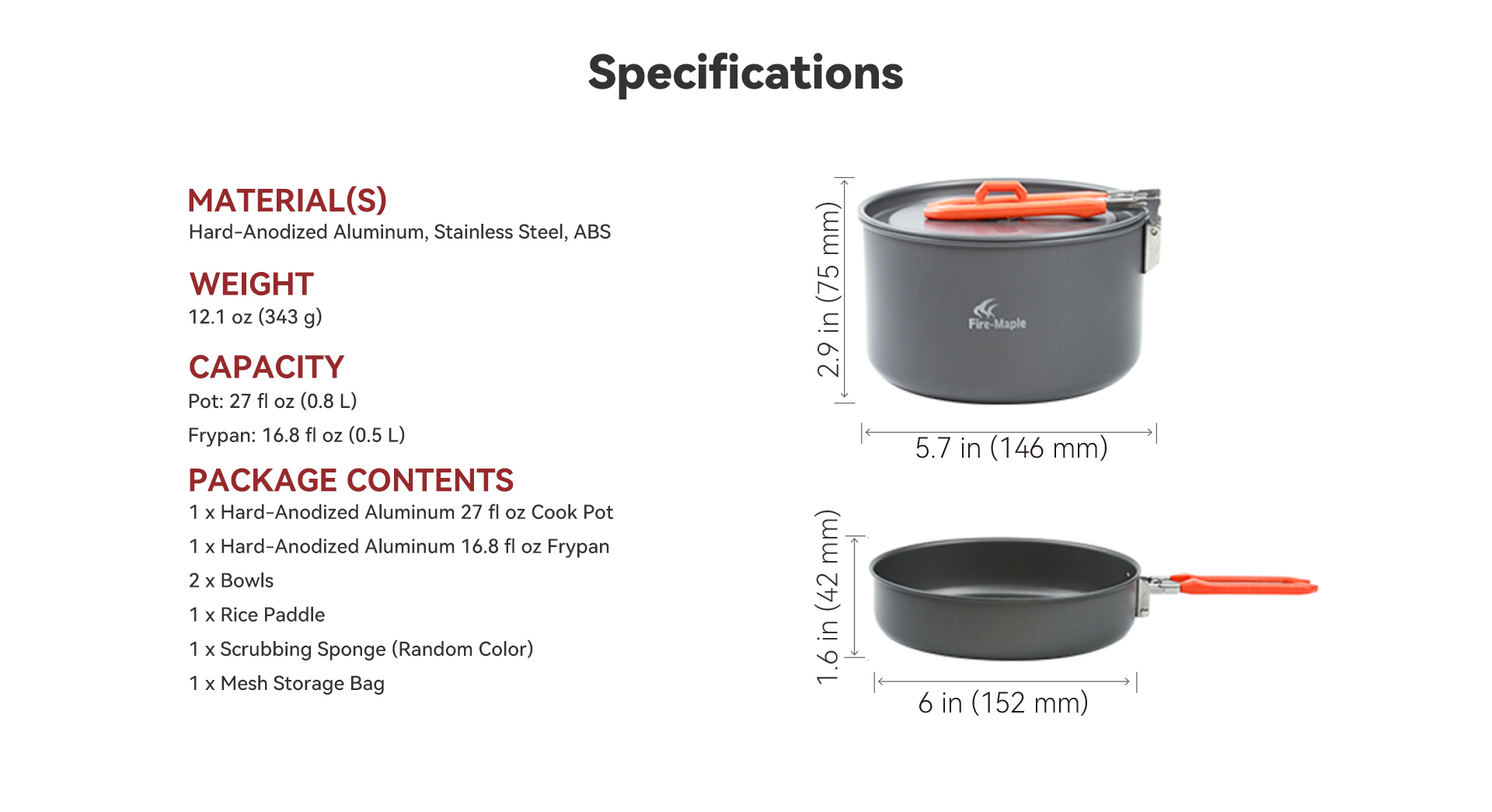 Material(s)
Hard-Anodized Aluminum, Stainless Steel, ABS
Dimensions
Pot: 5.7 x 2.9 in (146 x 75 mm); Frypan: 6 x 1.6 in (152 x 42 mm)
Capacity
Pot: 27 fl oz (0.8 L); Frypan: 16.8 fl oz (0.5 L)
Package Contents
1 x Pot with Lid, 1 x Frypan, 2 x Bowls, 1 x Rice Paddle, 1 x Sponge, 1 x Mesh Storage Bag
Chronological Order
|
Default Sort Order