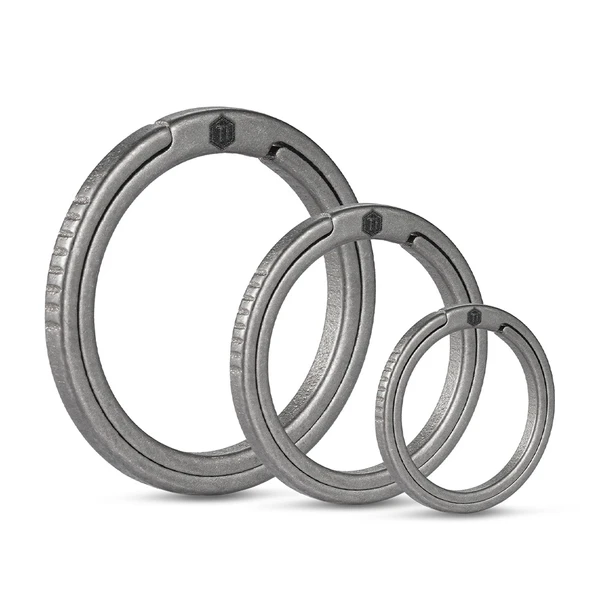 KEYUNITY KA02 Titanium Alloy Side-Pushing Key Rings (3 Pack)
Features
● Sturdy titanium alloy construction is also lightweight and will not rust.

● With all three weighing only 0.16 oz, they lighten your pocket or purse.
● Sandblasting and stonewashing leave the surface smooth and eliminate sharp edges.
● Side-pushing design protects your nails, while anti-slip grooves on the side help them open easily.
● Includes 3 different sizes for ultimate versatility.
● Laser-engraved logo is unique and tasteful.
* Please note: the package includes a storage case (random color).