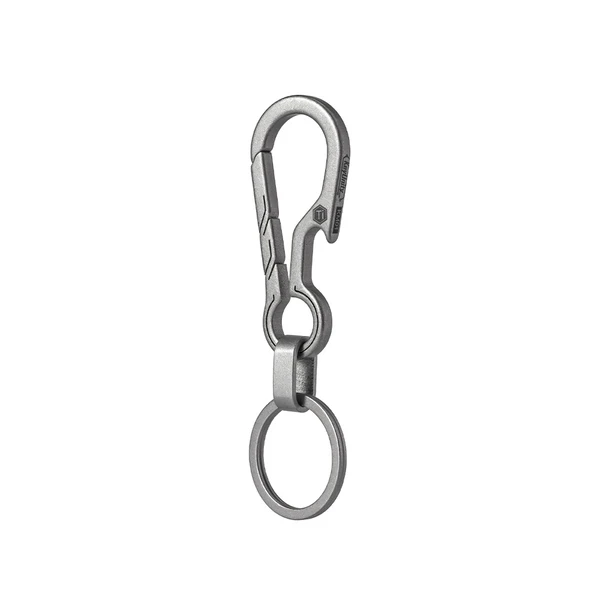 KEYUNITY KM01 Titanium Alloy Carabiner Keychain with Bottle Opener
Features
Expected availability: Before July 31, 2023
● Sturdy titanium alloy construction shrugs off the rigors of daily use and will not rust.
● Weighing only 0.39 oz, including the keyring, it reduces your daily burden.
● Doubles as a bottle opener to offer more convenience and versatility.
● One-piece molding shaped by a CNC-integrated cutting process allows it to be styled in an attractive way while remaining strong and functional.
● The surface is stonewashed and sandblasted, ensuring it doesn't tend to show signs of wear, even with extended use.
* Please note: 1) The package includes a storage case (random color). 2) The keyring is made of high-quality 304 stainless steel.