The Fortitude (OD Green) is a solid and robust knife built for hardcore outdoor activities. Its blade is made of D2 steel with a full tang design, providing great edge retention, high hardness, and extreme toughness. The clip point blade generates an all-around versatility, full-flat grind, and precision cutting edge, making it suitable for hewing, chopping, cutting, etc. The cerakote coating is added to the blade's exterior, enhancing its durability, wear/abrasion resistance, chemical resistance, corrosion resistance, impact strength, and hardness. The Fortitude adopts a contoured G10 handle that is lightweight, water-resistant, very durable, and highly comfortable to grip. Attached with the included black sheath and demountable belt clip, it is made to be easy and convenient to carry every day and everywhere. Solid and rugged, the Fortitude stands out as the most substantial knife ever for outdoor and daily use.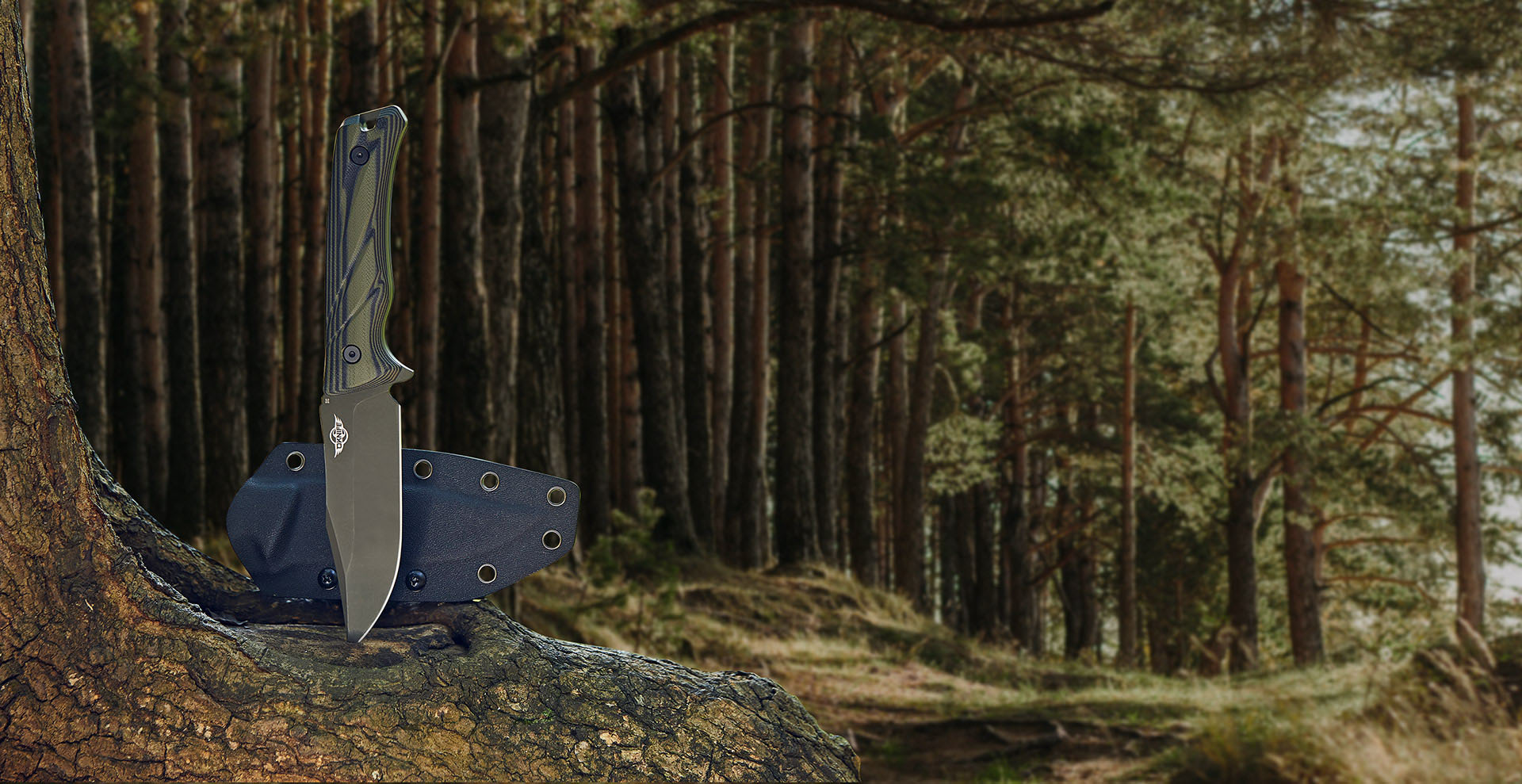 Oknife Fortitude
D2 Full Tang Cerakote Fixed Blade Knife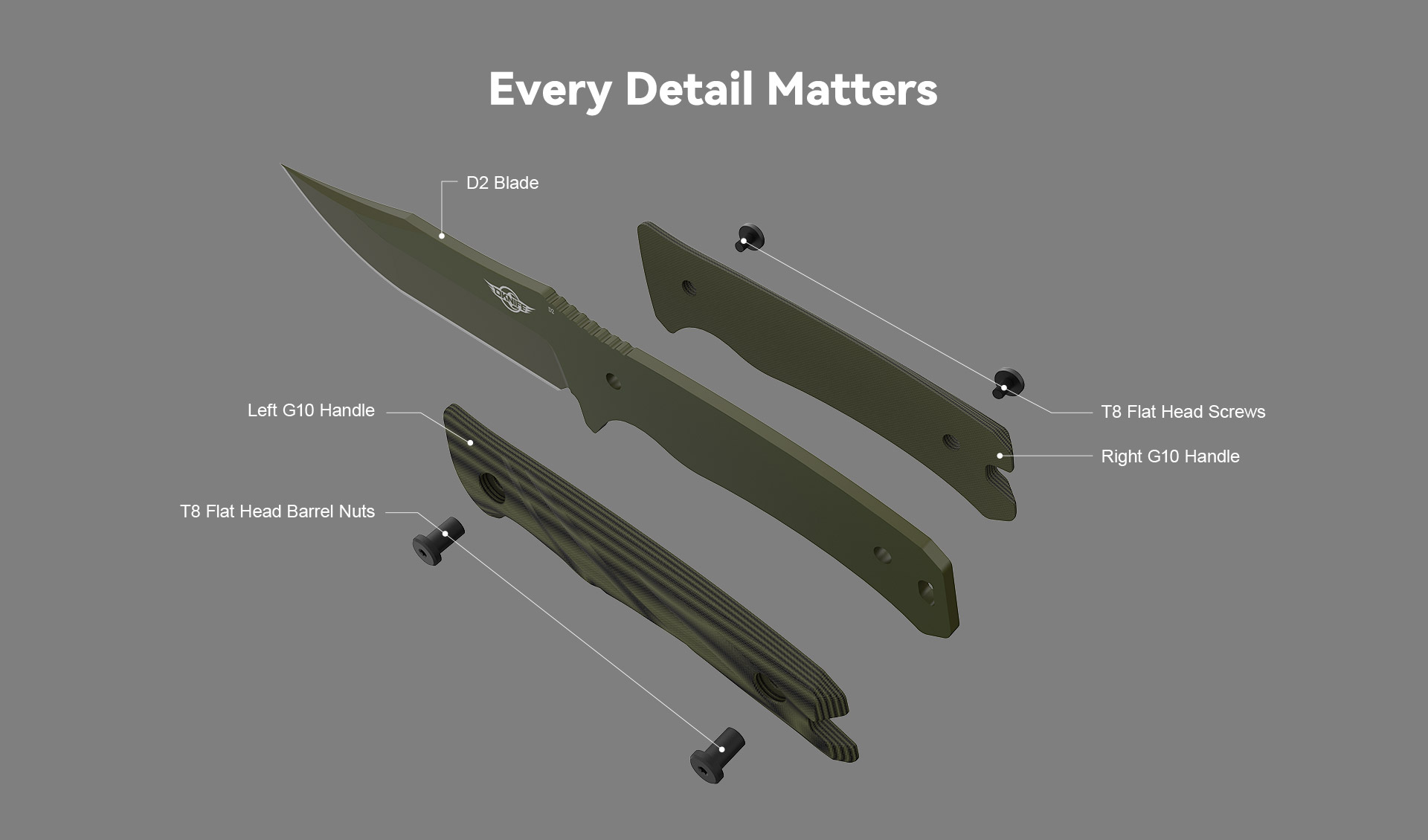 Long-Lasting Cerakote Coated Blade
Made of D2 steel, the clip point blade offers great edge retention, high hardness, and remarkable toughness. Cerakote adds a ceramic layer to the blade's exterior, enhancing its wear resistance and corrosion resistance.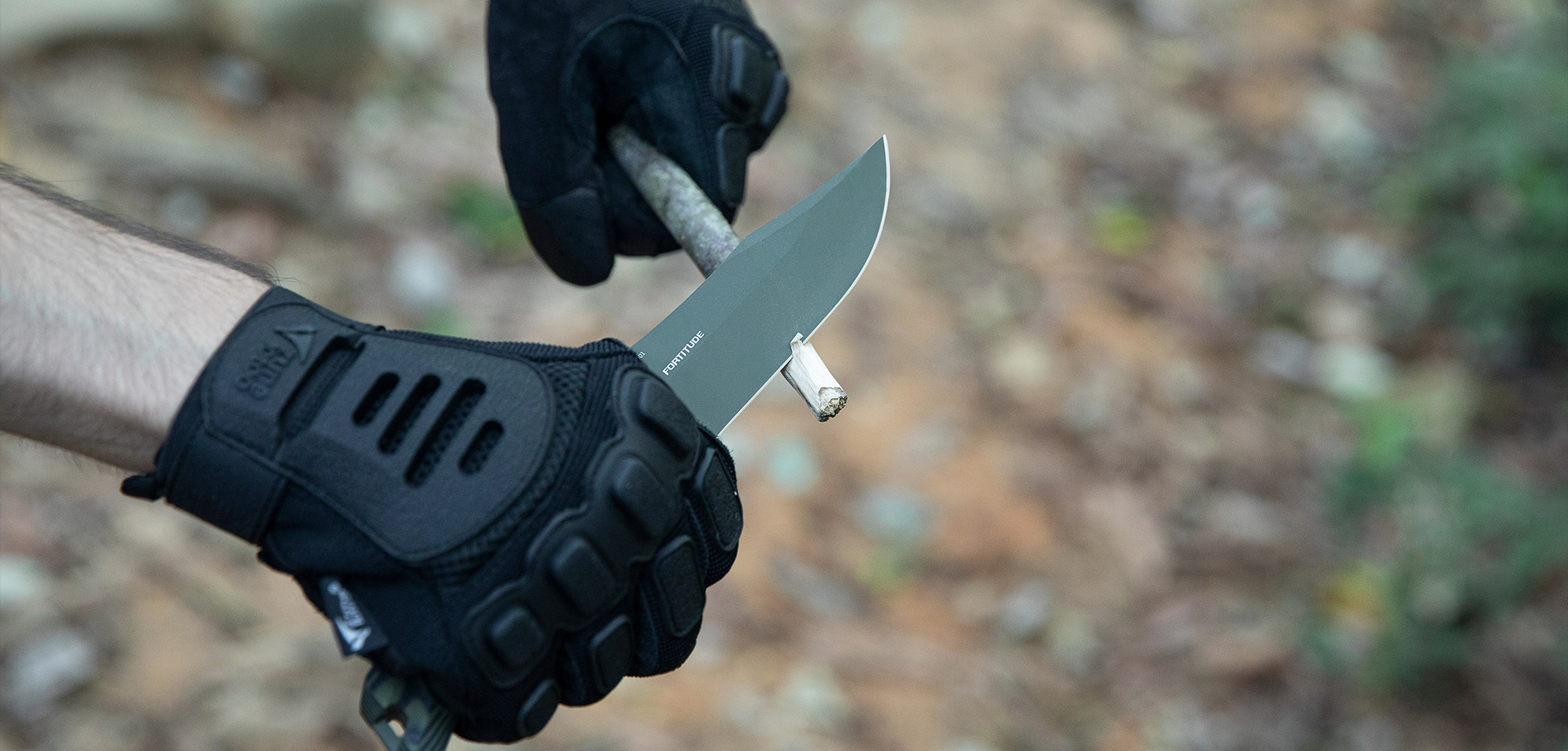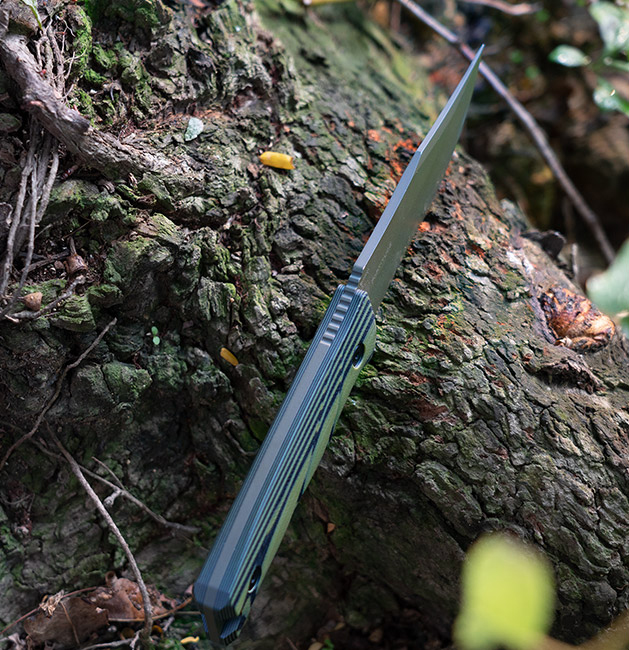 Rugged Full Tang Construction
The D2 blade steel fully extends through the handle, strengthening the knife by allowing more force to be applied to the blade without failure.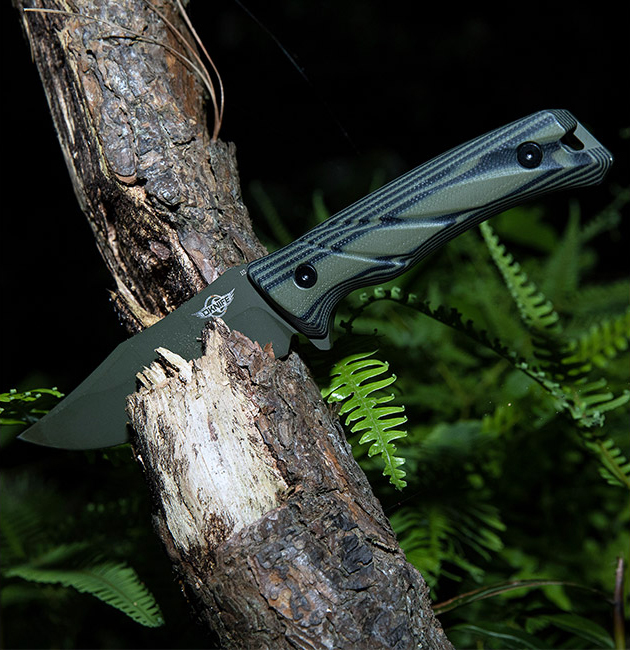 Attractive G10 Handle
The durable, water-resistant G10 handle is made with alternating green and black layers, ergonomically shaped, and textured, offering a more comfortable grip and a more attractive look.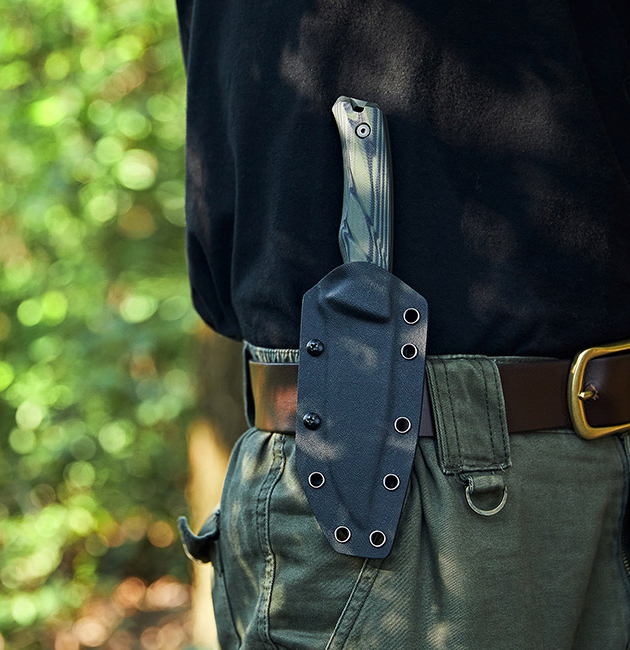 Convenient to Carry
The included Kydex sheath with removable belt clip offers easy, secure carry and great durability. It fits snugly on the blade, protecting you from the sharp edge as well as protecting the blade's edge so it remains sharp.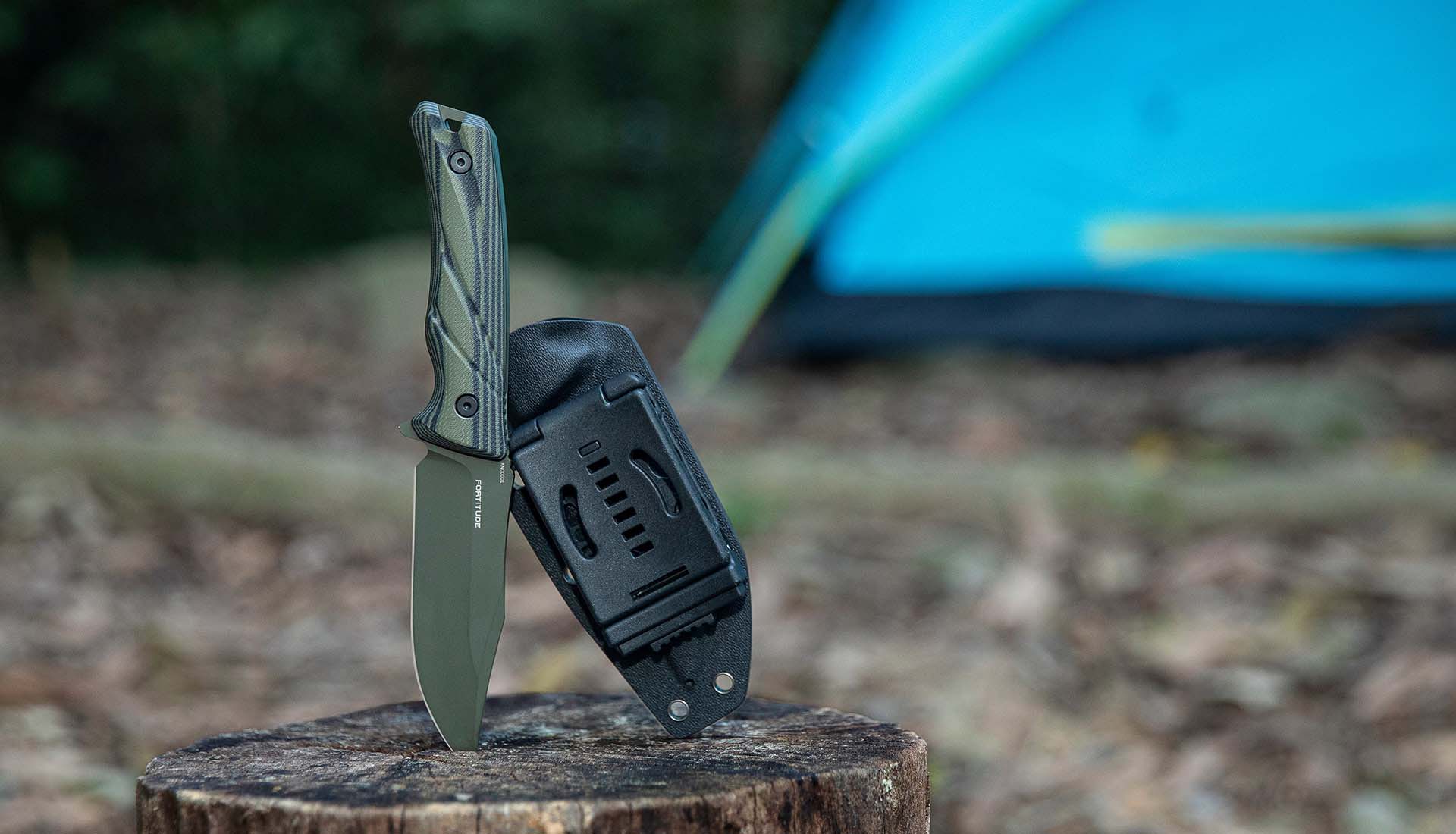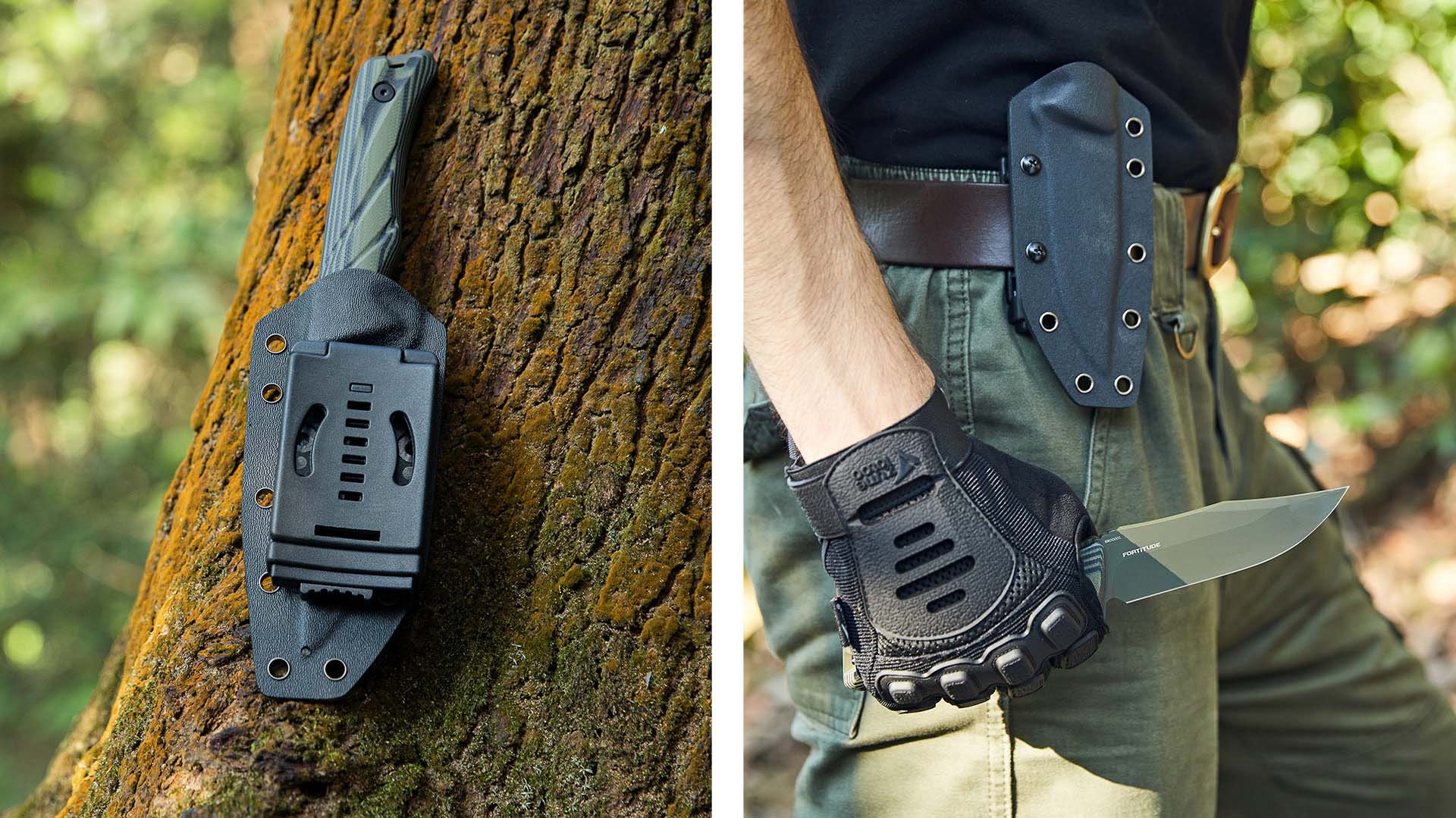 Handle Width
1.38 in (35 mm)
Handle Length
4.72 in (120 mm)
Blade Thickness
0.15 in (3.7 mm)
Blade Width
1.34 in (34 mm)
Overall Length
9 in (228.6 mm)
Blade Length
4.28 in (108.6 mm)
Weight
7.14 oz (202.5 g) Excluding Sheath; 10.89 oz (308.8 g) Including Sheath
Package Contents
1 x Fortitude, 1 x Sheath, 1 x User Manual, 1 X FREE Patch
Chronological Order
|
Default Sort Order
| File Name | Size | Link |
| --- | --- | --- |
| Fortitude(OD Green)User Manual .pdf | 4089KB | |