The Olife High Traction Polymer Backcountry Snowshoes are built strong with maximum traction, so they're ready for adventures on steep, icy terrain. From their heel lifts to their aggressive steel claws and efficient binding system, they deliver confidence-inspiring traction and optimal fit.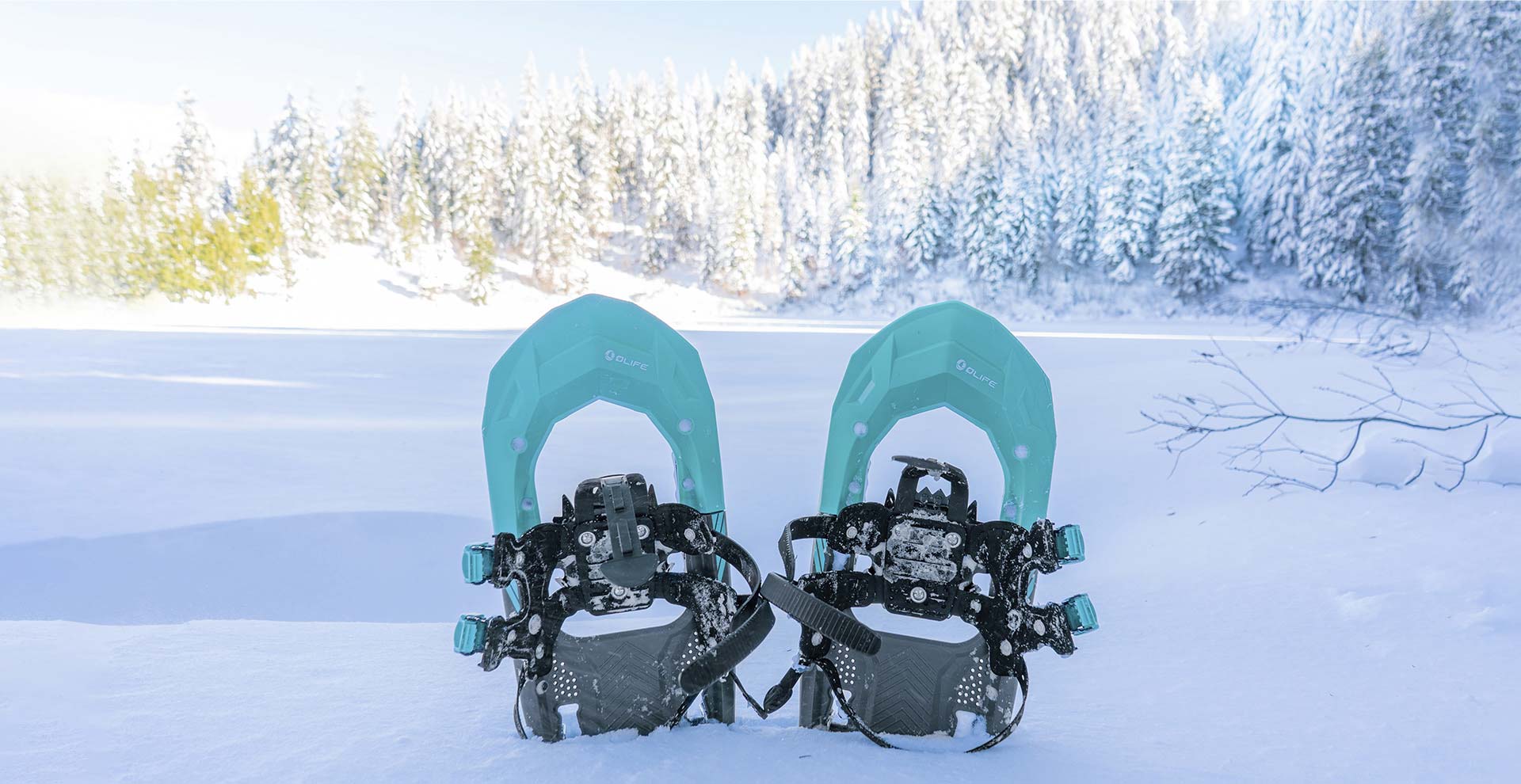 Olife
Polymer Snowshoes
Excellent Traction Meets Superior Comfort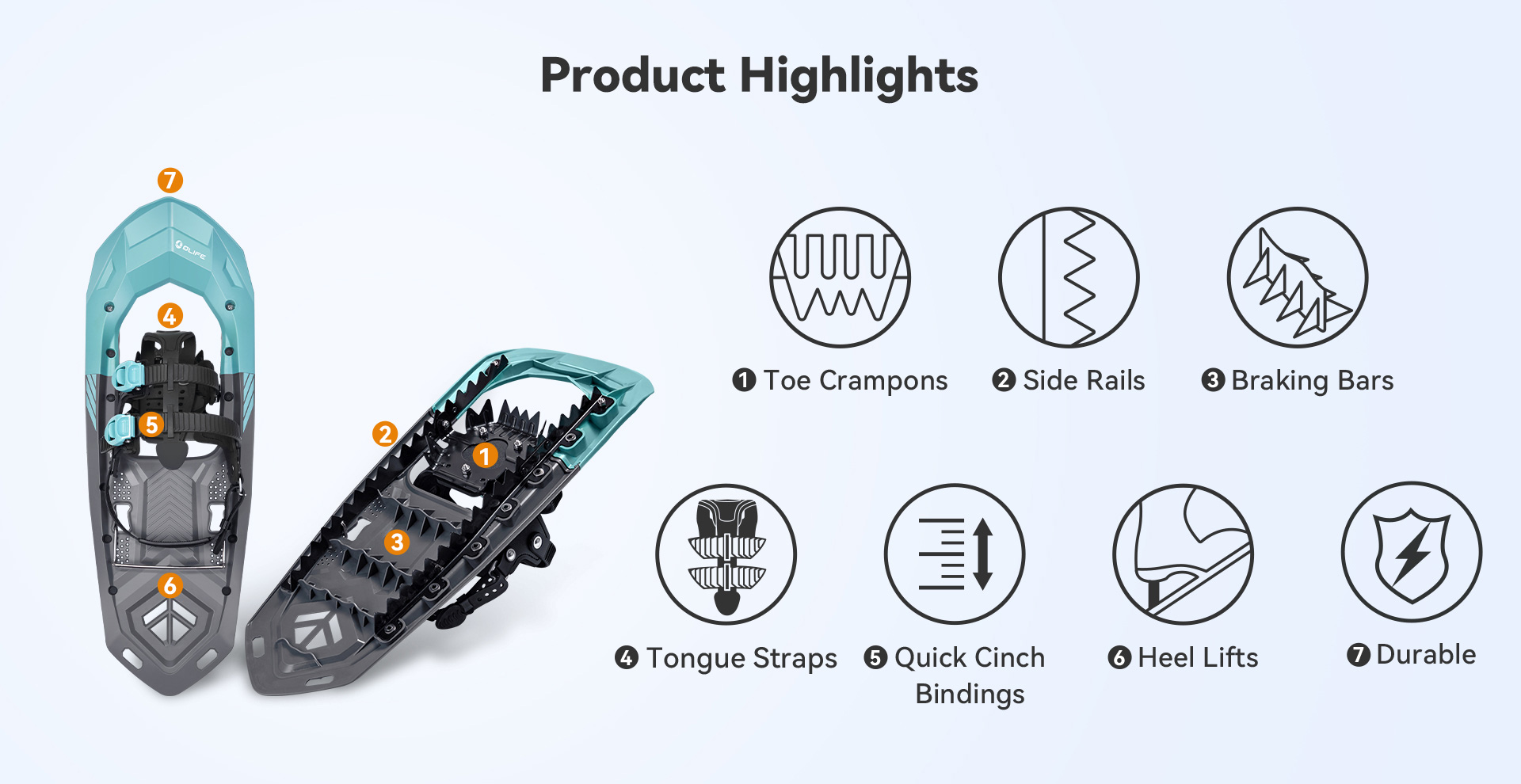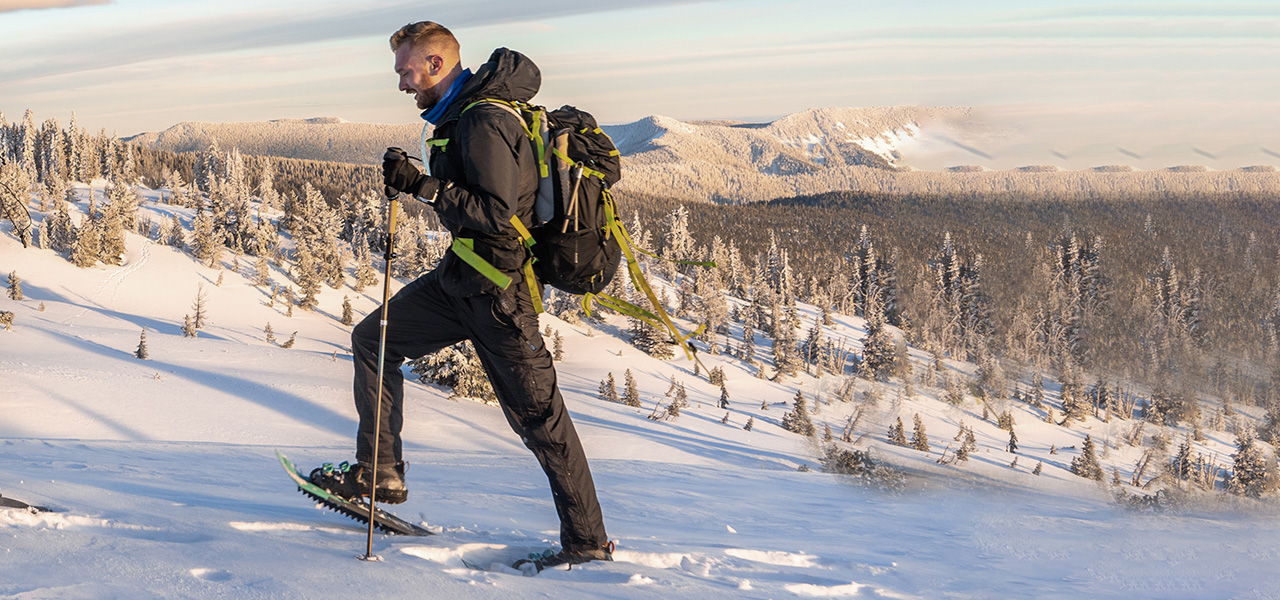 Reliable Traction
Their impressive traction system with braking bars, solid steel toe crampons, and side rails confidently bites into anything from ice to packed snow, ensuring awesome grip, even on rugged terrain.
Secure & Comfortable Bindings
A breeze to adjust, the double ratchet bindings with toe and heel straps hug your feet securely and provide comfy support mile after mile while allowing you to get in and out of the snowshoes with ease.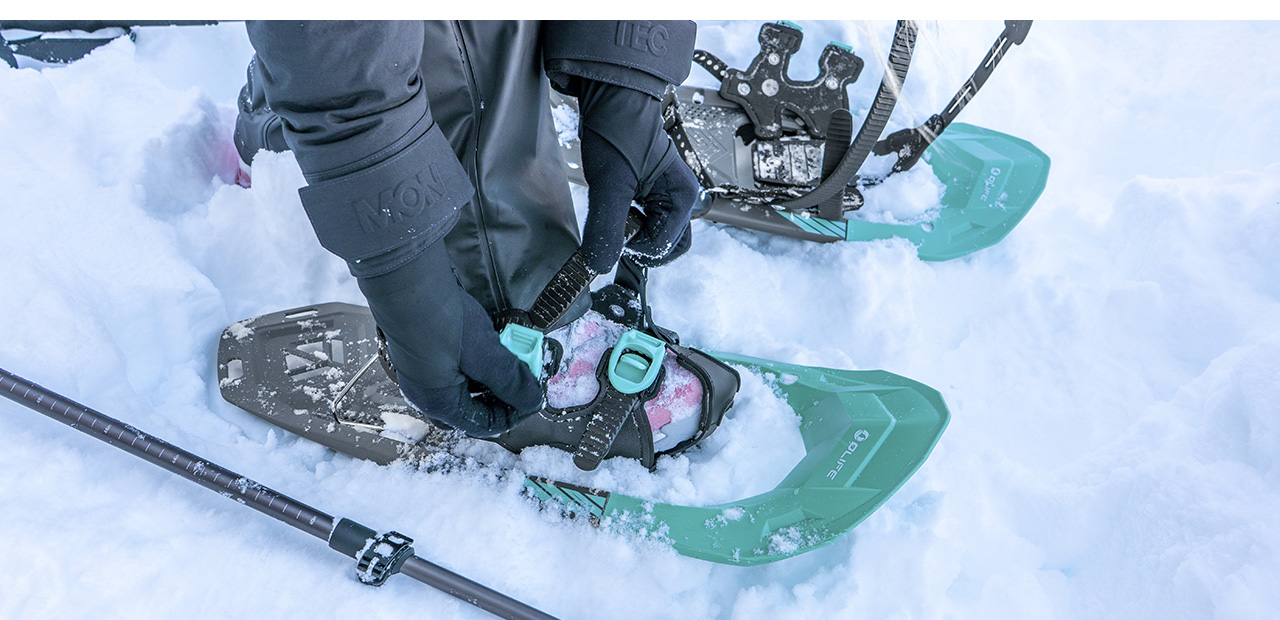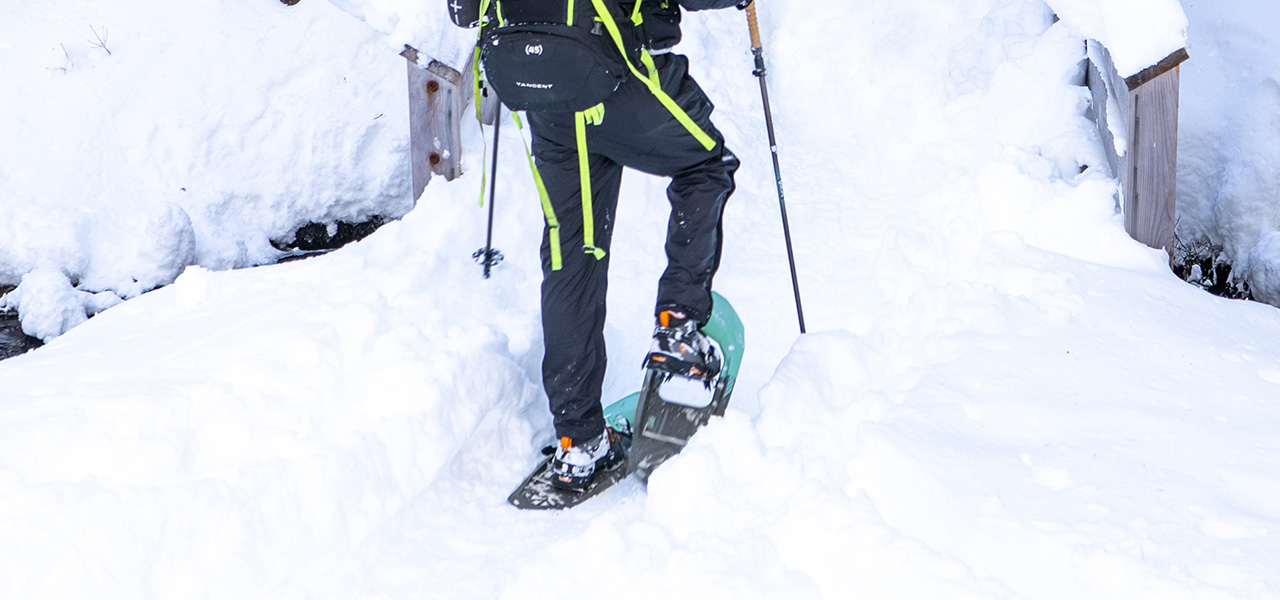 Full-Floating Pivot System
The durable steel toe crampons pivot with your feet and dig in as you climb for unrivaled traction.
Useful Heel Lifts for Steep Slopes
The single metal bars under your heels can be raised and locked into place for climbs, reducing calf fatigue. When not in use, they can be flipped down and out of the way.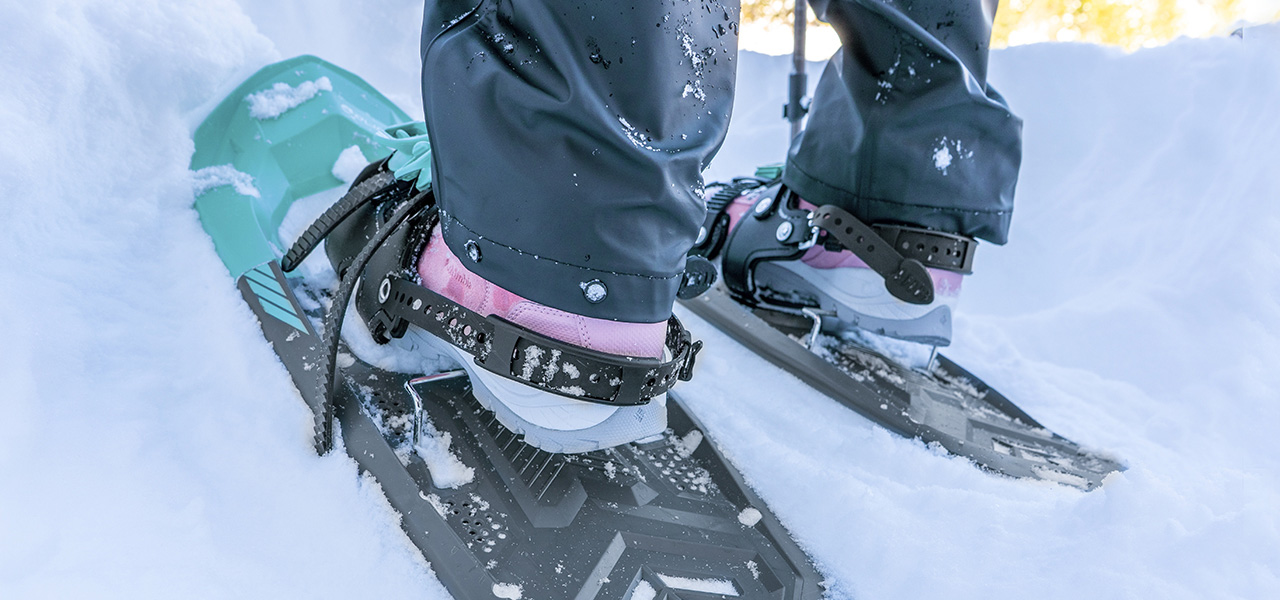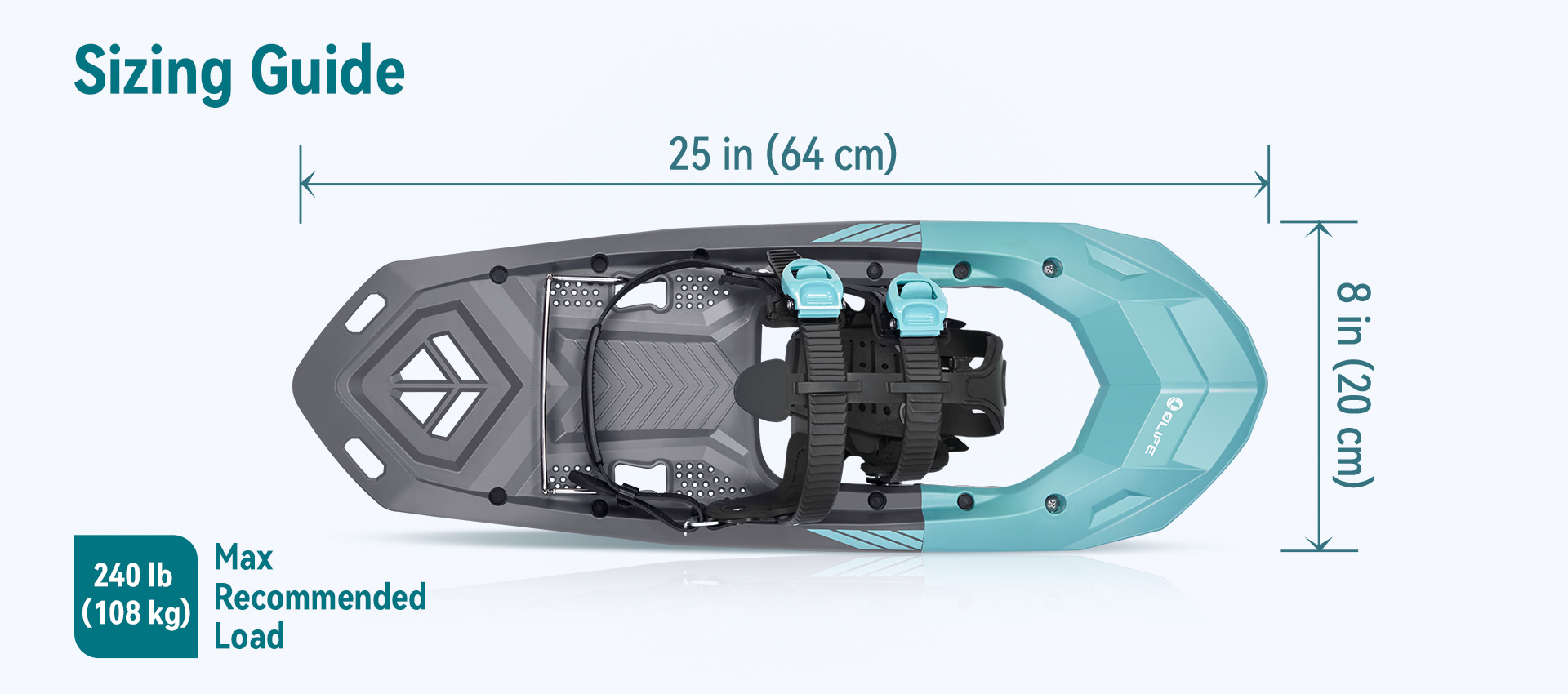 Frame Material
Polyamide Polymer
Deck Material
Polyamide Polymer
Crampon Material
Manganese Steel
Snowshoe Terrain
Mountain Terrain
Snowshoe Closure
Ratchet Strap
Max Recommended Load
240 lb (108 kg)
Dimensions
8 x 25 in (20 x 64 cm)
Weight (Pair)
4.8 lb (2.19 kg)
Package Contents
1 x Pair of Snowshoes, 1 x Carry Bag
Chronological Order
|
Default Sort Order