Made with breathable mesh uppers and solid outsoles, these Olife Pawtour Breathable Dog Boots protect your dog's paws on varied terrain, keeping hikes safe and comfortable for your four-legged friend. They're great for protection from trail obstacles, as well as warm concrete, dirt, and beach sand.
Please Note:
1. If your dog has never worn boots before, introduce them slowly using positive reinforcement.
2. Ensure that you remove all four dog boots, let your dog's paws dry, and check your dog's paw condition after every hour of use.
3. The dog boots MUST be kept away from heat and open flame.
4. DO NOT let your dog boots come into contact with sharp objects.
5. Store in a cool and dry place when not in use.
Care and Maintenance
1. Machine wash at or below 86 °F (30 °C). Hand washing and spot cleaning are recommended for a longer product lifetime.
2. Do not bleach.
3. Do not iron.
4. Do not dry clean.
5. Do not tumble dry.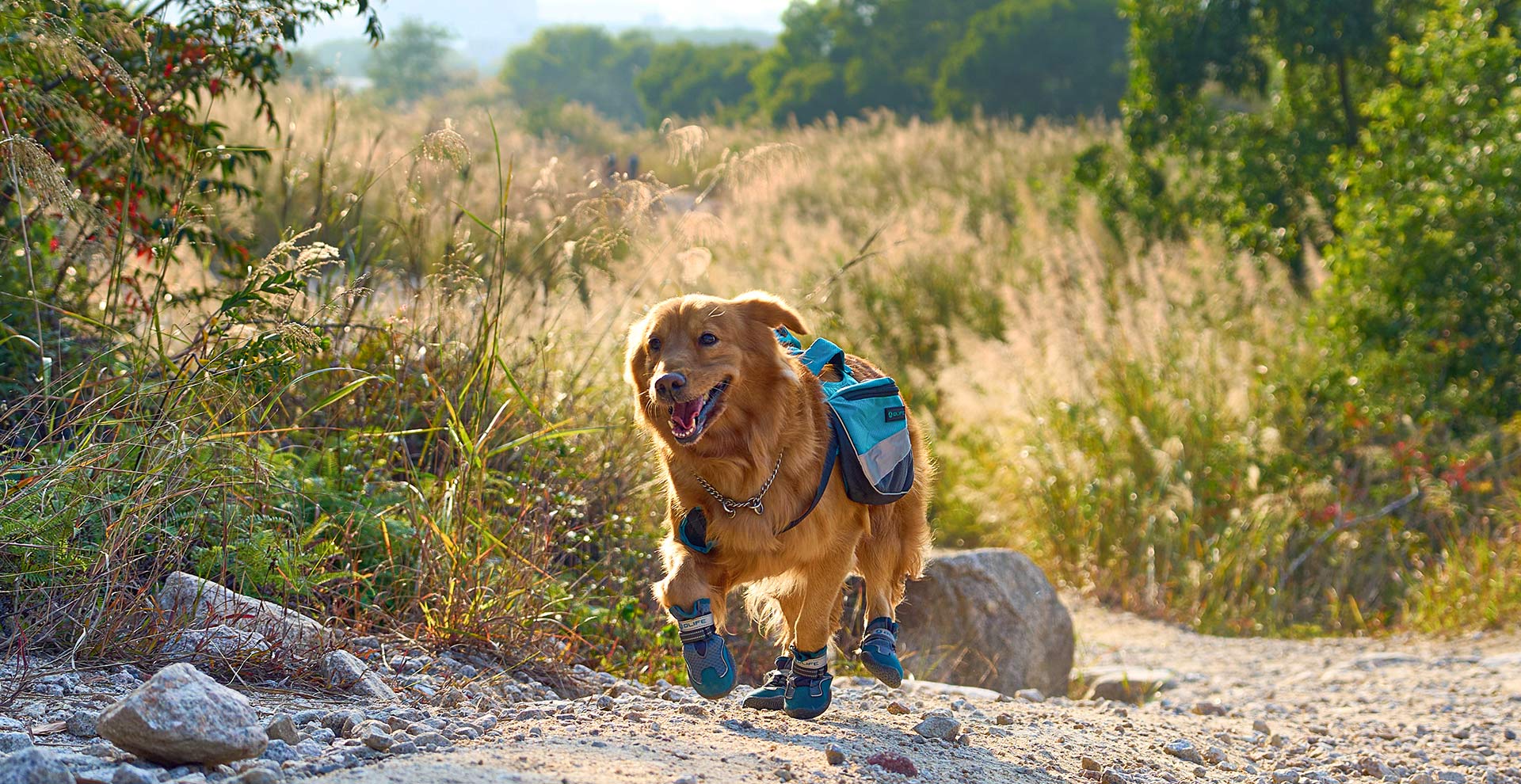 Olife
Pawtour Dog Boots (Set of 4)
Breathable, Protective Hiking Boots for Your Dog
Built Tough for Hiking/Camping Adventures
With their durable and comfortable materials and design, these dog boots ensure superior paw protection when your furry friend joins you on rugged trails and long adventures.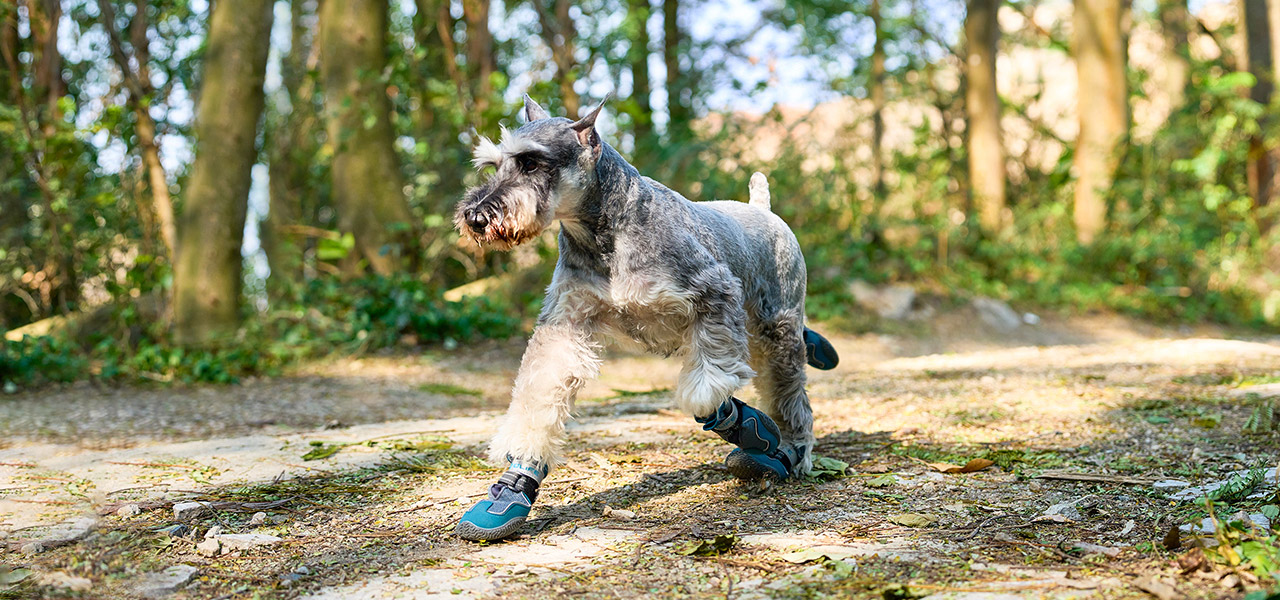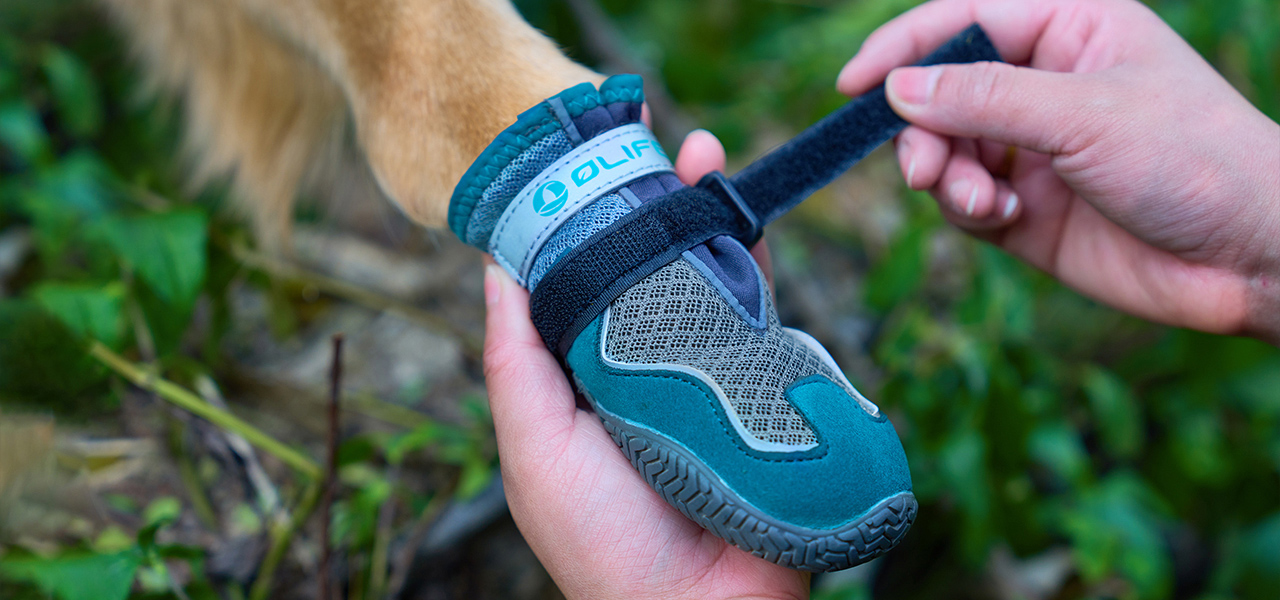 Reliable, Adjustable Double Closure
Two hook-and-loop straps at the cuff provide a secure fit to ensure that the boots stay comfortably in place on the trail, keeping them from rotating or falling off.
Breathable Uppers
The well-ventilated mesh uppers keep paws cool to help ensure comfort.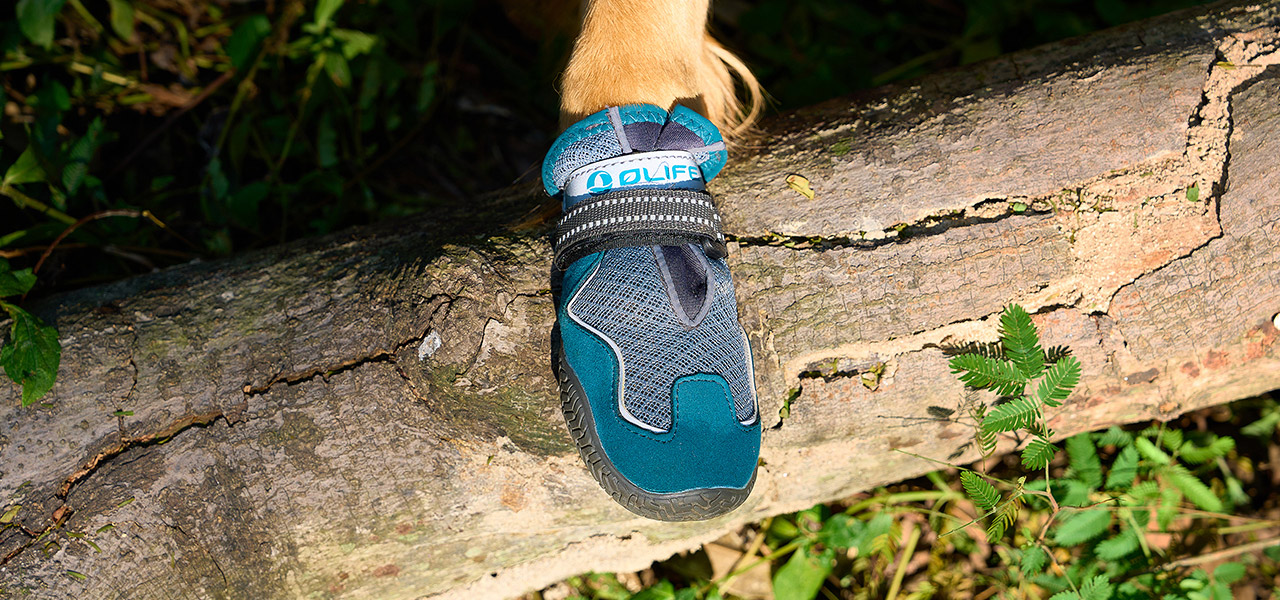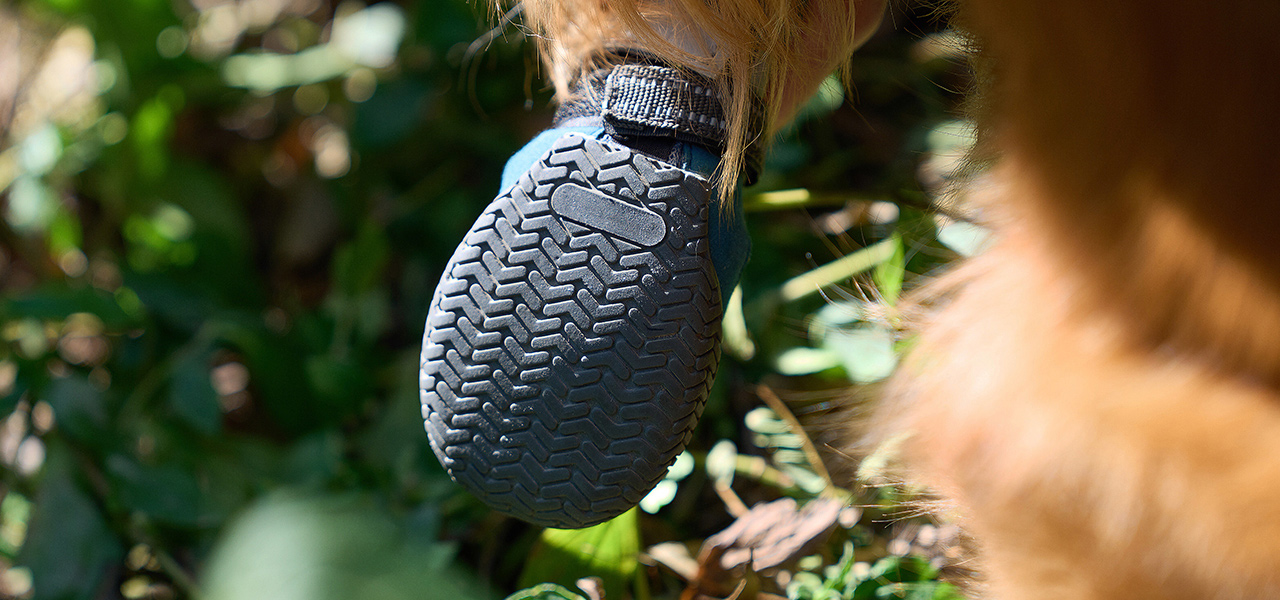 Rugged, Skid-Resistant Outsoles
The strong, water-resistant rubber outsoles with skid-resistant lug sole design give paws traction on slippery surfaces and help protect their paws from trail obstacles.

Fits Dogs
2 in (5 cm) Paw Width; 1.6–2.4 in (4–6 cm) Paw Length
Material(s)
Polyester, Rubber, PU, Plastic
Dimensions
3.3 x 2.4 in (8.5 x 6 cm)
Weight (Set of 4)
6.5 oz (184.5 g)
Package Contents
4 x Dog Boots
Chronological Order
|
Default Sort Order