Ideal for 1-3 day hiking or camping trips, the compact Olife Pawtour Travel Dry Dog Food Bag, constructed of durable Oxford polyester with a water-repellent finish, is easy to open, fill, and transport. Its roll-top closure keeps your dog's dry food fresh and adjusts to reduce the size of the bag as the food gets eaten.
Please Note
1. The dog food bag is made for use with dry dog food only.
2. The dog food bag MUST be kept away from heat and open flame.
3. DO NOT let your dog food bag come into contact with sharp objects.
4. Store in a cool and dry place when not in use.
Care and Maintenance
1. Machine wash at or below 86 °F. Hand washing and spot cleaning are recommended for a longer product lifetime.
2. Do not bleach.
3. Do not iron.
4. Do not dry clean.
5. Do not tumble dry.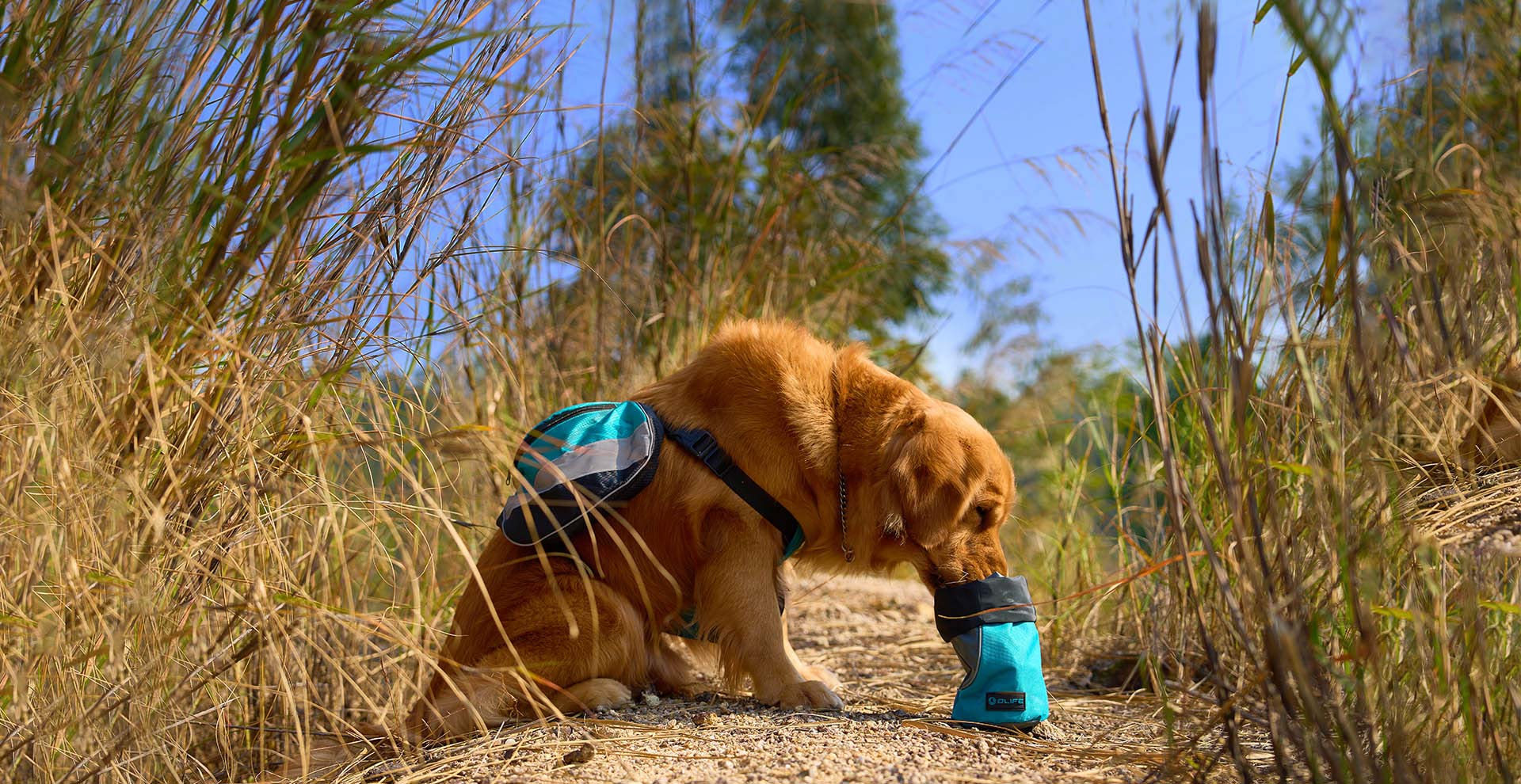 Olife
Pawtour Travel Dry Dog Food Bag
Convenient, Adjustable On-The-Go Dog Food Solution
Ready for 1-3 Day Hiking/Camping Adventures
At just 2.8 oz, this lightweight, compact dry dog food bag is easy to use and carry thanks to the roll-top design that allows it to fold and clip to form a handle, making it ideal for 1-3 day hiking or camping adventures with your pooch.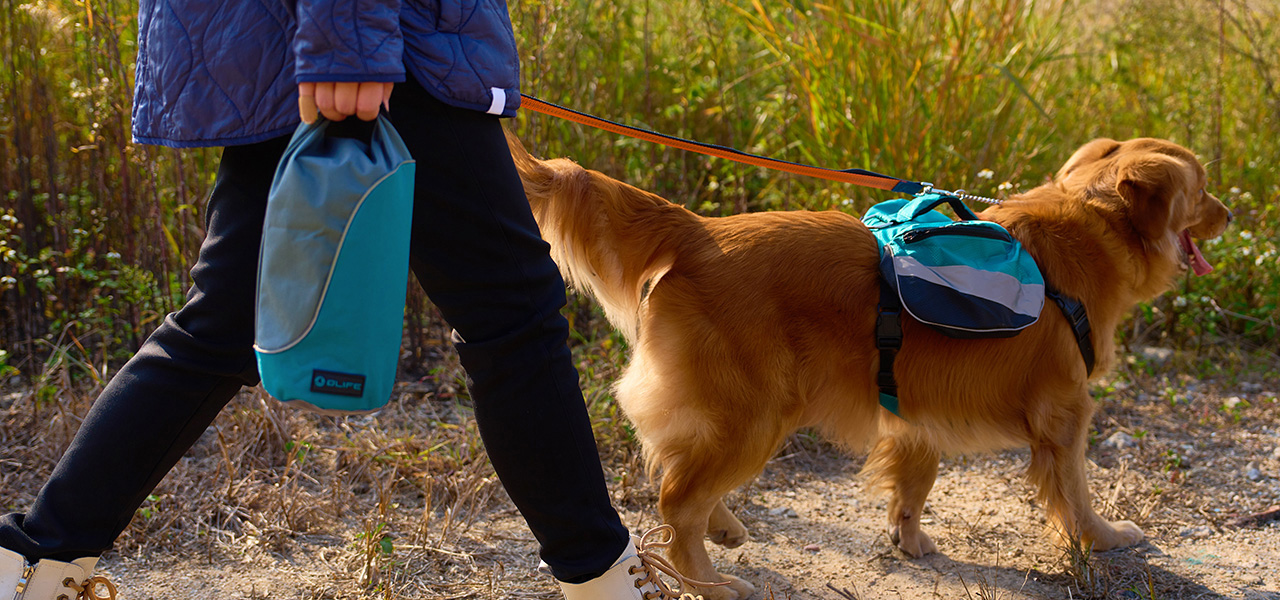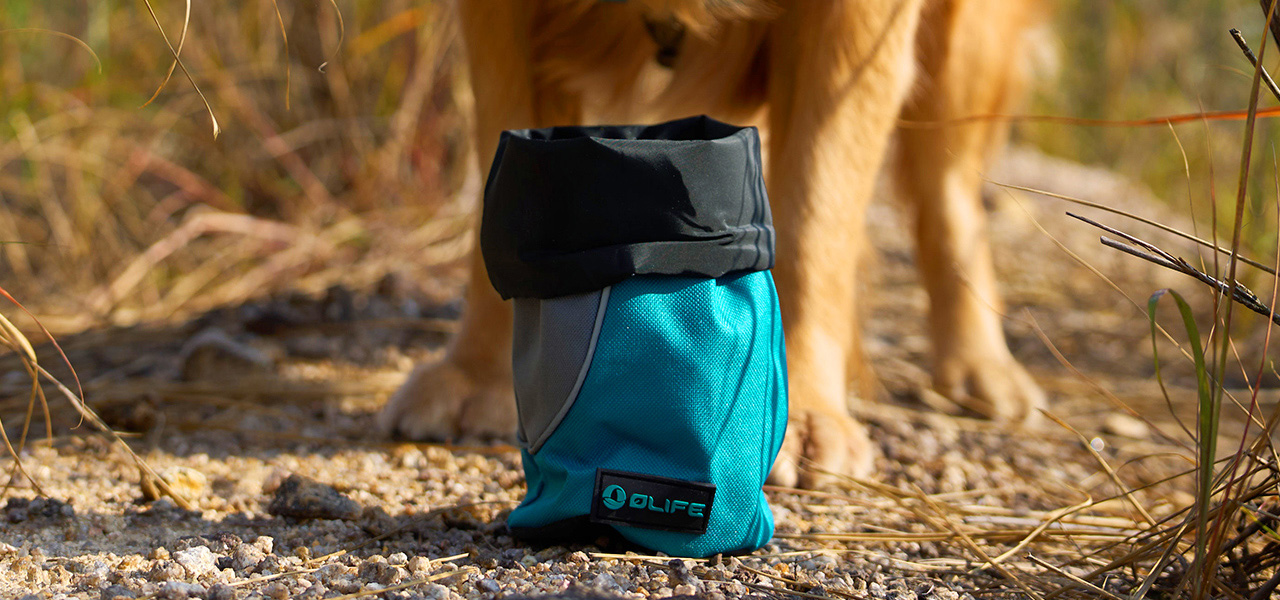 Durable, Sturdy Materials
Featuring a 300D Oxford polyester shell with a water-repellent finish along with a 600D Oxford polyester lining, this dog food bag resists wear and tear and prevents splashes from getting the contents wet. The bag is machine washable.
Easy to Fill
With a roll-top design that is easy to open and close, this cylindrical dog food bag can stand up on its own and is easy to fill thanks to its large opening.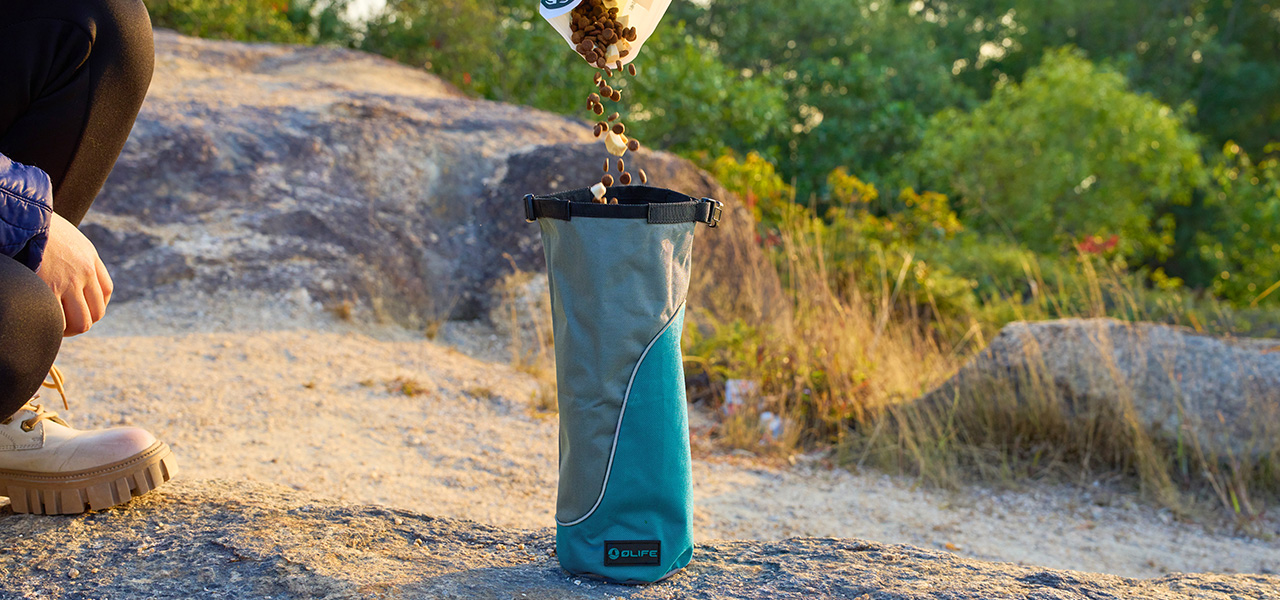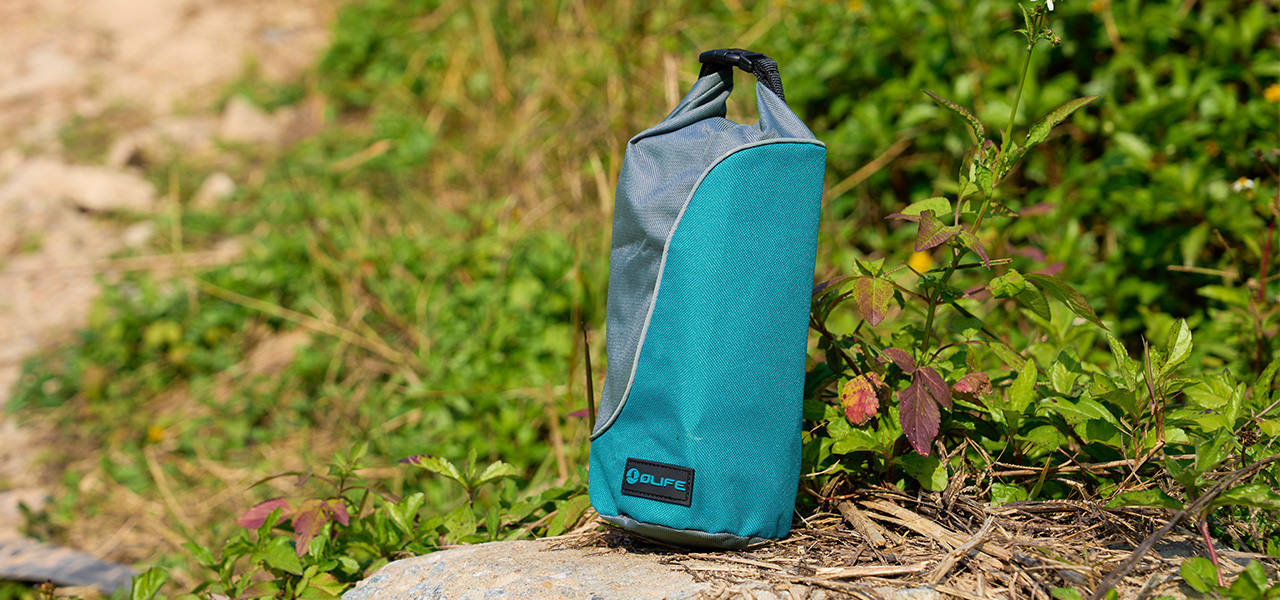 Keeps Contents Fresh and Dry
The roll-top closure makes it easy to keep excess air out, helps secure the contents, and allows for size adjustment as food is consumed.
Material(s)
Shell: 300D Oxford Polyester; Lining: 600D Oxford Polyester
Capacity (Max)
10.5 Cups (2500 ml)
Wet Content Compatible
No
Dry Content Compatible
Yes
Dimensions
11.6 x 4.3 in (29.5 x 11 cm)
Package Contents
1 x Dog Food Bag
Chronological Order
|
Default Sort Order