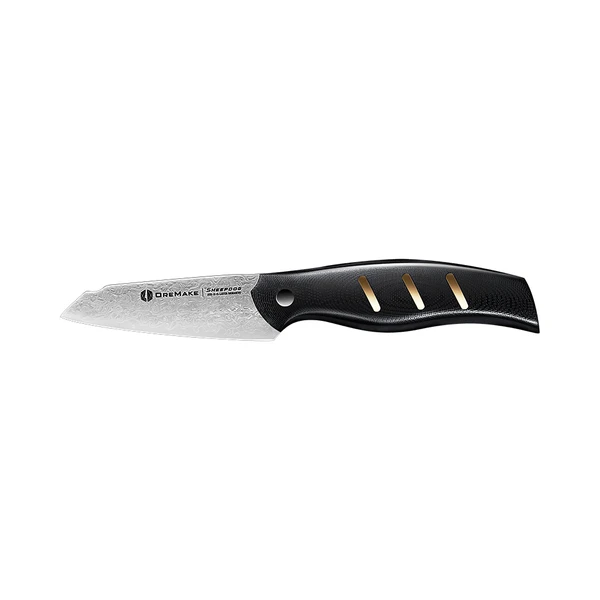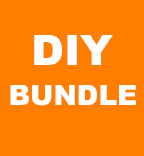 OREMAKE Sheepdog Damascus 3.5" Paring Knife
Features
● Ergonomically shaped handle, inspired by the classic Sheepdog folding knife, fits comfortably in your hand, reducing fatigue.
● Forged 45-layer construction with an AUS-10 steel core provides exceptional strength, edge retention, and durability.
● The core is flanked by 22 layers of stainless steel for added corrosion resistance.
● The G10 handle is highly resistant to heat, cold, water penetration, as well as acids, and it will not deform, break, chip, or wear.
● The cutting edge of the 0.06 inches thin blade is hand-sharpened to a max. 14-degree angle on each side to enable it to glide effortlessly through food with clean, precise cuts.
● The AUS-10 core boasts a hardness of 60±2 HRC (Rockwell) achieved by a vacuum heat treatment. This results in a sharp blade that holds its edge well.
● 3 brass strips on both sides of the handle offer a sense of luxury to the knife.