Large, high-capacity, and built to last, the Sahoo Expandable Bike Rear Rack Trunk Bag allows you to carry your stuff on your bike, in your hand, or on your shoulder. It also features expandable storage on the sides that creates full panniers as well as reflective elements and taillight mounting loops for enhanced nighttime visibility.
Spacious, Expandable Storage
With a zippered main compartment, internal mesh pocket, rear water bottle holder, and two zippered side pockets, this rear rack trunk bag offers 13 L storage, and it can be expanded to 18 L with the side panniers that stow in the side pockets. The panniers feature hook-and-loop tie-downs for safety and stability that easily mount to your bike's rear rack when in use.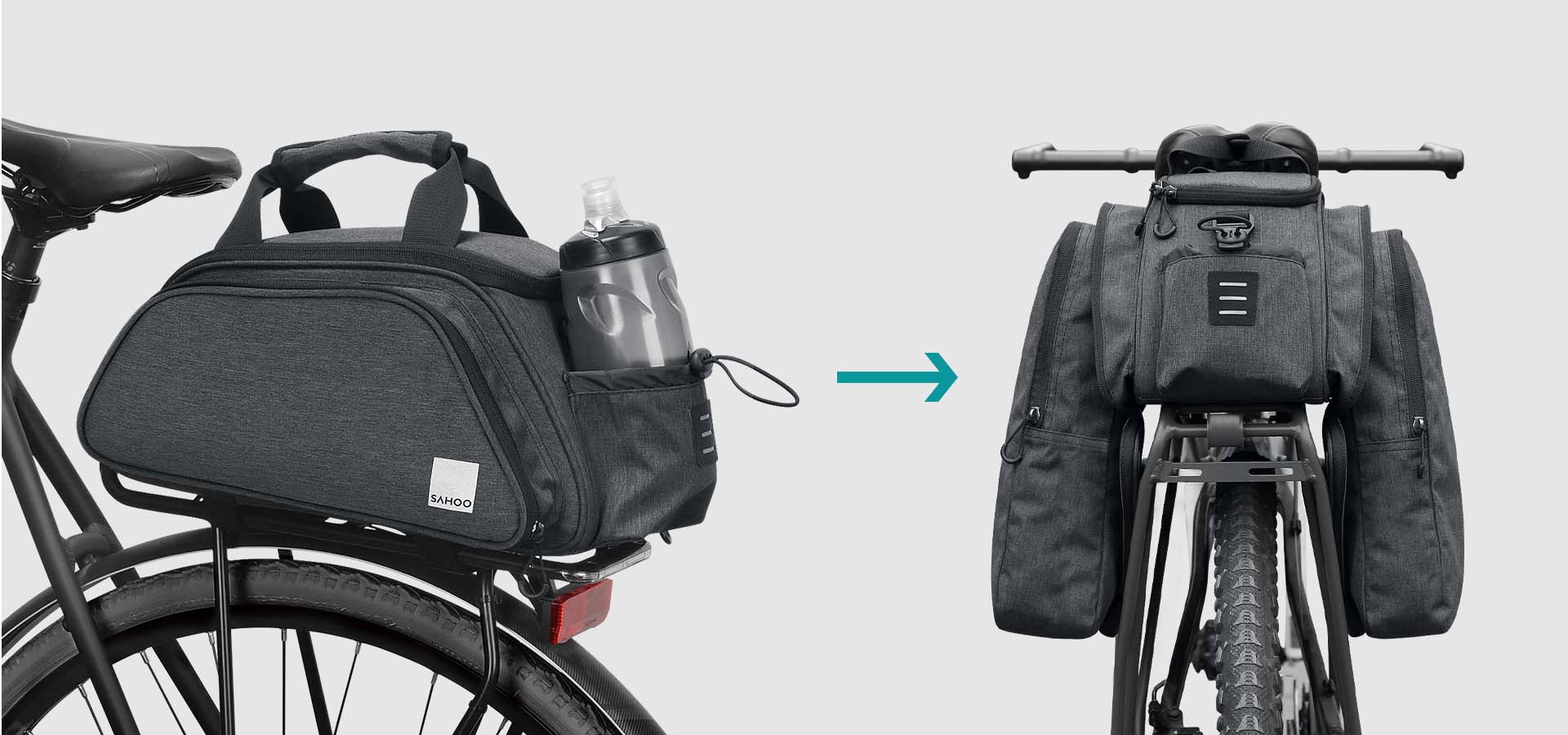 3 Carry Options
This trunk bag triples as a handheld bag as well as a duffle bag after it is detached from the bike, thanks to the built-in carry handles and a removable, adjustable shoulder strap.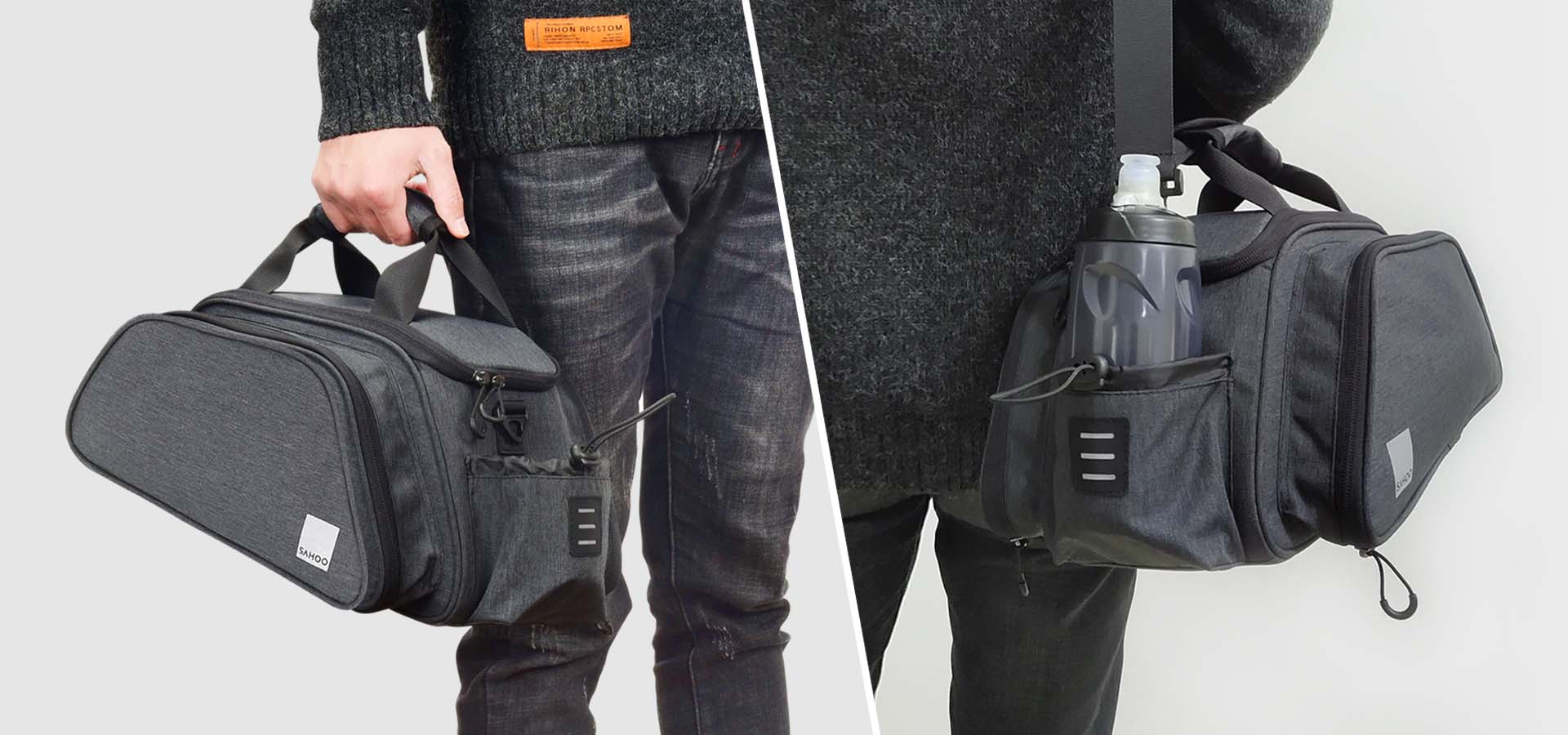 Safety Features for Night Riding
With a reflective logo on each side pocket, a reflective strip on each of the side panniers, and a reflective tab with taillight mounting loops on the back, your bike will be more visible on the road during night rides.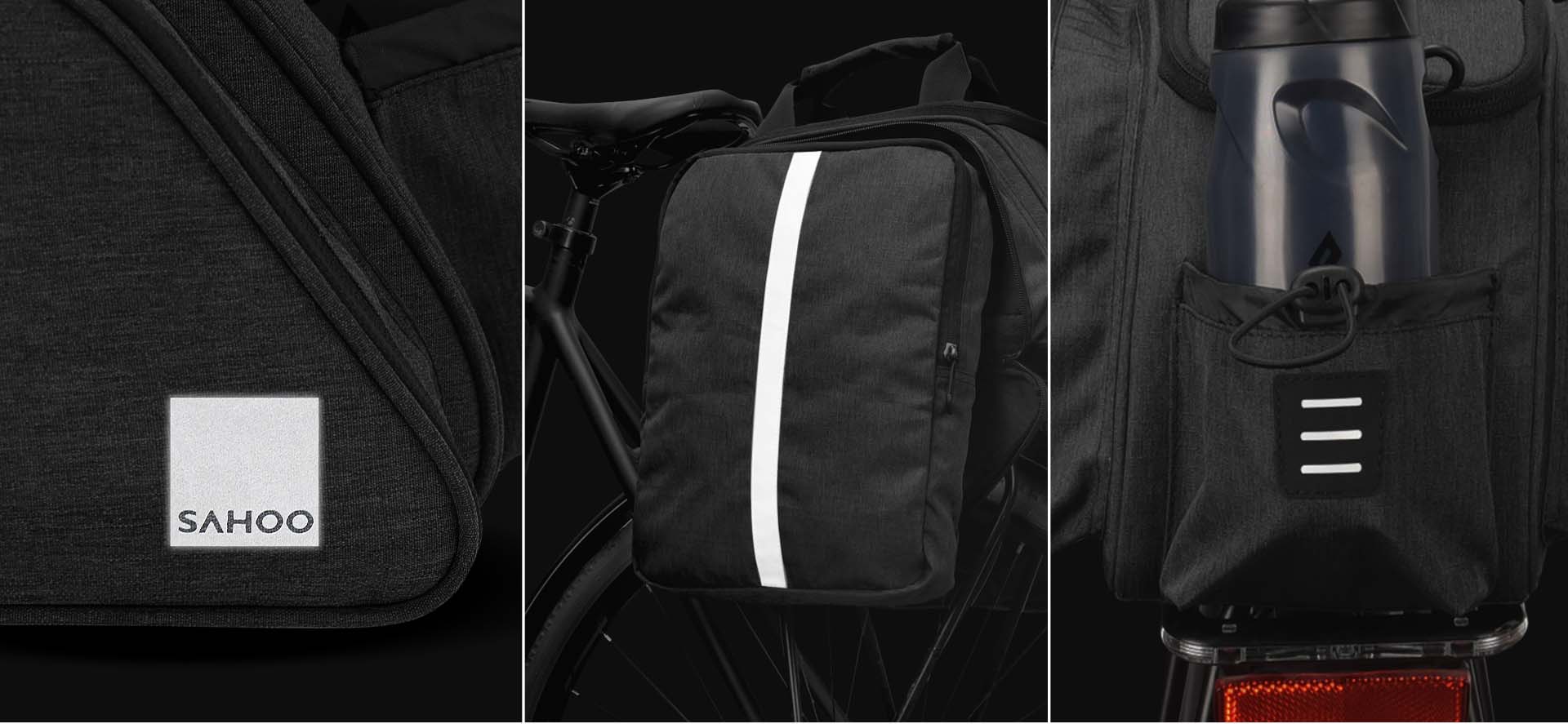 Best Use
Cycling, Commuting, Touring
Gear Capacity
Unexpanded: 793.3 cu in (13 L); Expanded: 1098.4 cu in (18 L)
Mounting System
Hook-and-Loop Straps
Mounting Location
Rear Rack
Material(s)
Shell: 300D Polyester; Lining: 210D Polyester
Dimensions
Unexpanded: 14.6 x 9.8 x 7.1 in (37 x 25 x 18 cm); Expanded: 14.6 x 11.2 x 15 in (37 x 28.5 x 38 cm)
Package Contents
1 x Bike Rear Rack Trunk Bag, 1 x Shoulder Strap
Chronological Order
|
Default Sort Order