Oknife's popular Sentry R1 folding chef's knife was a hit when it launched last summer. However, fans pointed out some design issues that needed improvement. Oknife listened, and the new Sentry L1 addresses these flaws with upgrades in three key areas.
| | | |
| --- | --- | --- |
| Model | Sentry R1 | Sentry L1 |
| Blade Steel | 14C28N steel | D2 Tool steel |
| Blade Length | 4.61 inch | 3.97 inch |
| Blade Type | Sheepsfoot | Sheepsfoot |
| Blade Handle | G10 | G10 |
| Lock Mechanism | Rail lock | Liner Lock |
| Knife Weight | 5.27 oz | 8.56 oz |
| Knife Opening | Thumb Hole | Flipper, Thumb Hole |
Blade Steel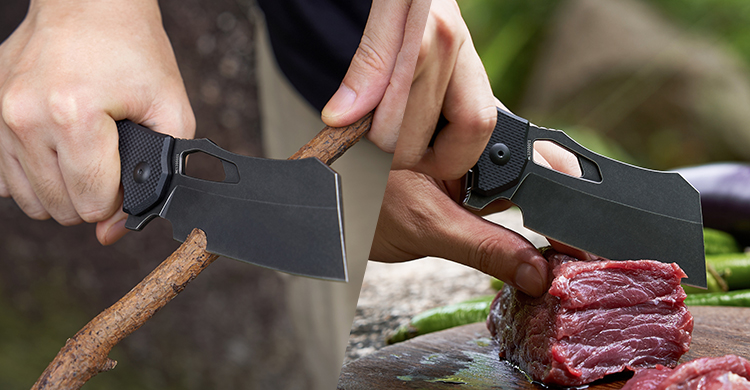 The Sentry R1 had a 14C28N steel blade, which some found lacked edge retention and corrosion resistance. The new Sentry L1 ups the ante with D2 tool steel, which has excellent edge retention thanks to more carbon. The titanium coating also boosts corrosion resistance. D2 steel and a titanium coating create a blade that stays sharper for longer.
Locking Mechanism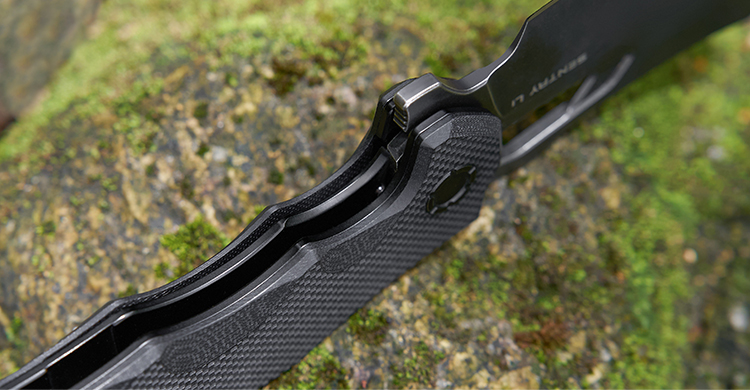 Reviewers complained the Sentry R1's track lock had too much blade play even when fully engaged. The Sentry L1 switches to a sturdy liner lock that securely locks the blade open with zero wiggle room. This creates a much more confidence-inspiring lockup.
Handle Texture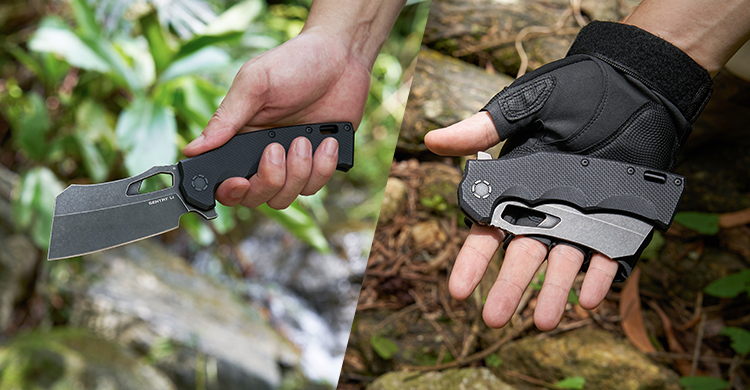 Fans found the previous G10 handle too slippery, making the knife hard to grip securely. The new Sentry L1 has heavily textured G10 with carved finger grooves for a comfortable and secure grip. No more worrying about the knife slipping in your hand.
By upgrading to D2 steel, improving the lock, and adding grip texture, the Sentry L1 addresses the R1's major shortcomings. Fans wanted improvements, and Oknife delivered with a knife that's safer, more functional, and built to last. The Sentry L1 shows why Oknife values customer feedback and strives to provide the best possible products.