Hello to all our valued friends! The Black Friday sale we all have been waiting for has finally landed, and we are buzzing with excitement! We are stoked to offer discounts on everything sitewide, with prices kicking off at a jaw-dropping $0.99!
As we gear up for the season of giving thanks, we want to shout out a big "Thank You" for your rock-solid support. To show our gratitude, we have prepared some unprecedented Thanksgiving special offers and a fresh batch of EDC products just for you!
Here's a sneak peek at the Black Friday Blowout. Buckle up for the biggest shopping spree of the year!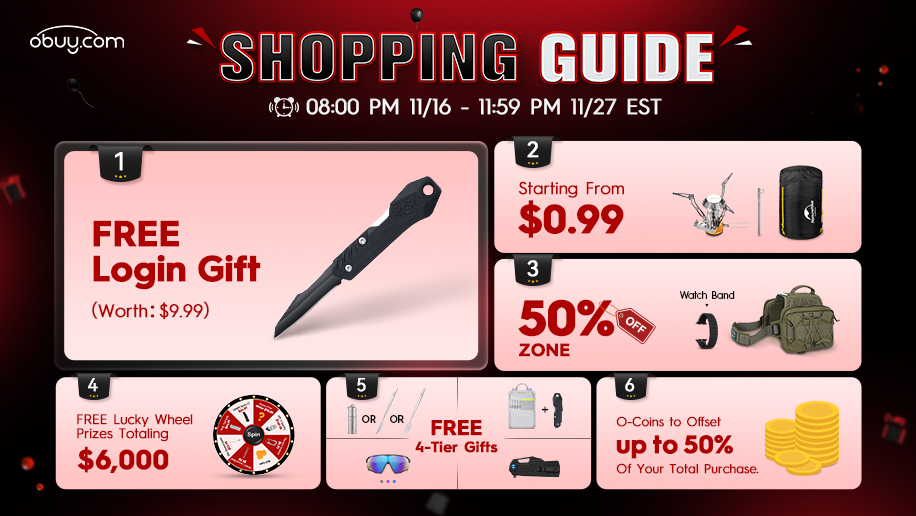 🎉3:Thanksgiving Special Offers [Updated]
🎉4:Free Lucky Wheel Prizes Totaling $6,000
HIGHLIGHT 1:Free Login Gift [Updated]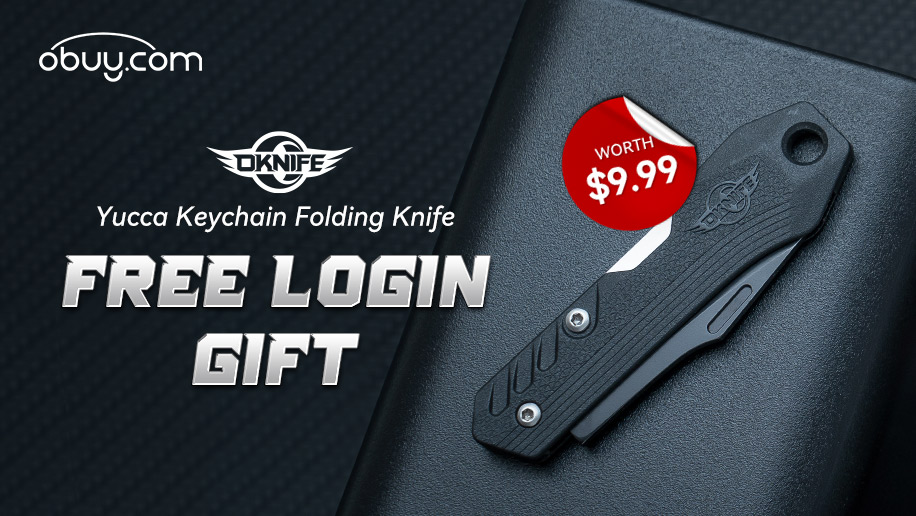 OKNIFE Yucca Keychain Folding Knife
● Key-sized design weighs less than three nickels, just 0.42 oz (12 g)—can be easily stowed anywhere; it even disappears in your watch pocket.
● Sharp 5Cr15MoV stainless steel blade is great for peeling fruits, cutting paper or ropes, slitting open bags or envelopes, whittling, etc.
Register or log into your account, and this free gift will be automatically added to your shopping cart. Limit 1 Per Person. It is available for purchase after 8 PM 11/16 EST. This event will expire at 11:59 PM 11/27 EST.
HIGHLIGHT 2:New Product Launch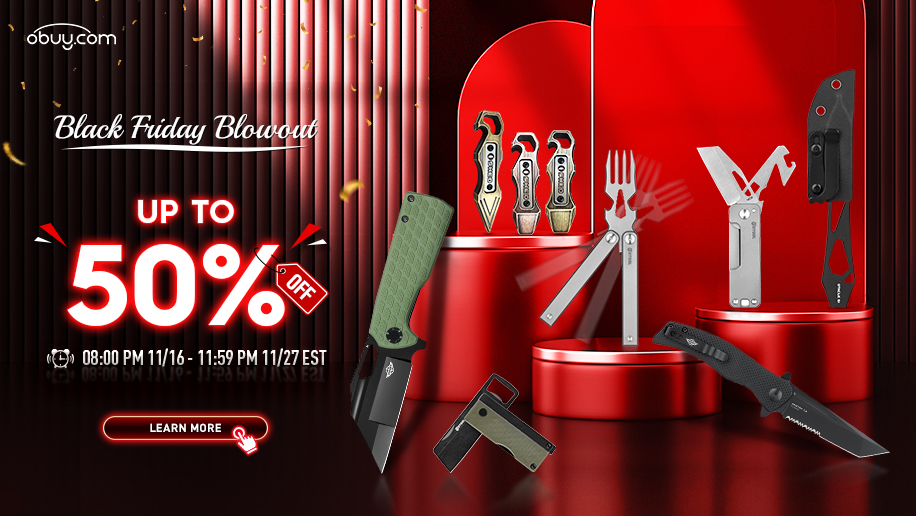 Discover must-have essentials that redefine convenience. Upgrade your gear at unbeatable prices!

1. OKNIFE Sentry L2 Tactical Folding Knife with Partially Serrated Blade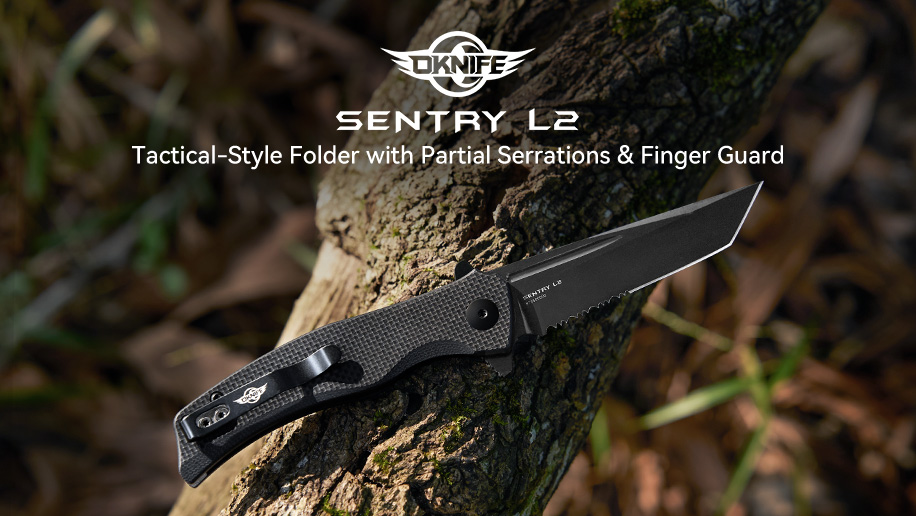 A blend of tactical excellence and rugged durability. The titanium-coated D2 blade ensures great toughness and corrosion resistance, while the smooth ball-bearing pivot and flipper tab guarantee fast deployment. With a partially serrated D2 Tanto blade for piercing, push cutting, and rigorous cutting, an effective finger guard, a textured G10 handle for a secure grip, and fullers for tactical style, this knife is your go-to for every demanding situation.
Buy one OKNIFE Sentry L2 Folding Knife and add $1 to get an OKNIFE Titanium Obead T1. Click here to learn more.
2. OKNIFE Heron L1 Tactical Folding Knife - OD Green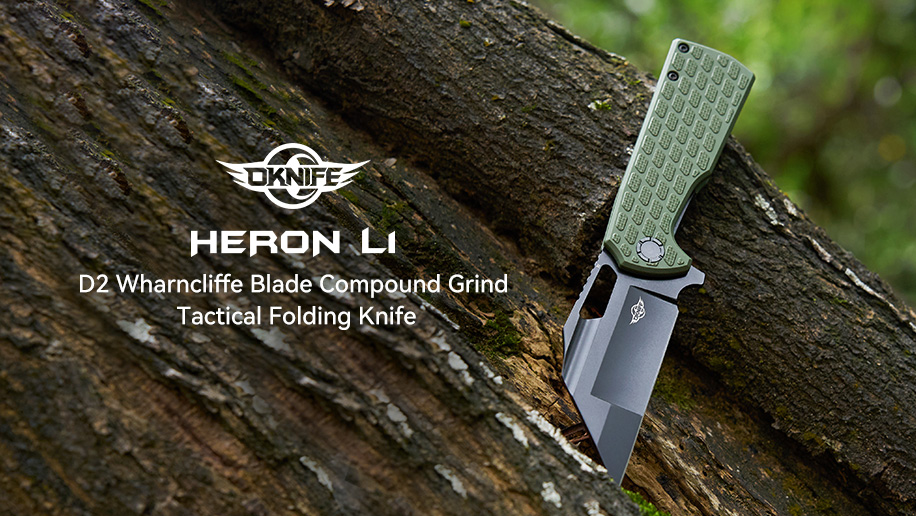 The Oknife Heron L1 Tactical Folding Knife sports a 3.67 in (93.1 mm) Wharncliffe D2 blade which features a compound grind for greater versatility and a black titanium coating for corrosion resistance. With a low-friction ball-bearing pivot system, the blade opens smoothly using a flipper tab or thumb hole. The inset liner lock offers blade-lockup security without adding weight. The G10 handle has an embossed, matrix-textured parallelogram pattern and a pocket clip providing a superb grip and being easy to carry. Rugged and lightweight, the Heron L1 is excellent for self-defense and performing a variety of cutting tasks.
Buy one OKNIFE Heron L1(OD Green) Knife and add $1 to get an OKNIFE Titanium Obead T1. Click here to learn more.

3. Oknife Otacle S1 Multi-Purpose Tool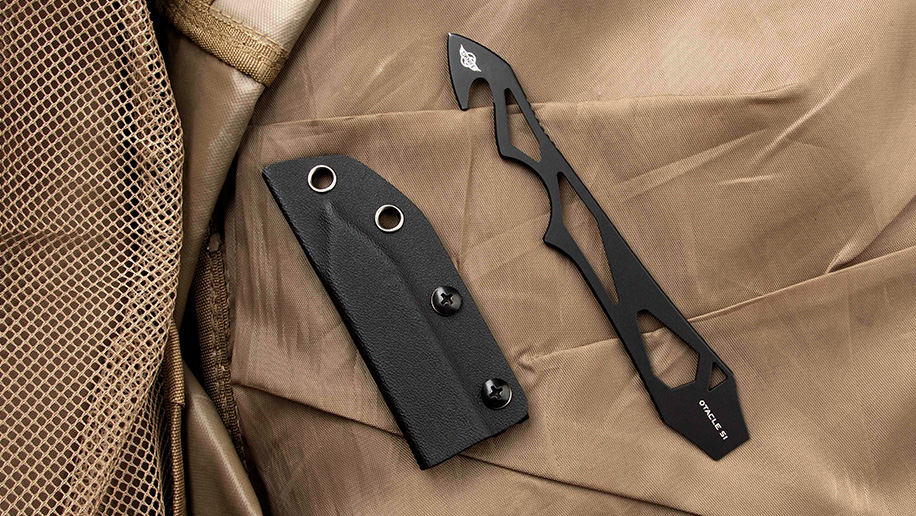 The Oknife Otacle S1 Multi-Purpose Tool offers an ultra-slim design with 4 essential tools. It combines a pry bar, a strap cutter, hex wrenches, and a tungsten carbide glass breaker to tackle many otherwise challenging cases. This tool features 50Cr15Mov steel construction with a black titanium coating that ensures strength and corrosion resistance. Ergonomic design provides the tool with a comfortable, firm grip when used. Grab this tool to lighten and simplify your EDC.
Click here to learn more about the related OKNIFE Megapacks:

*Save up to $57.89 and get the First-Tier Gift - OKNIFE Otacle H1 Titanium Storage Capsule (Worth $12.99).
*Buy an OKNIFE Megapack and add $19.99 to get a TACTICAL GEEK EXT12 EDC Pouch (Obuy Exclusive).
4. OTOOL Titanium Multi-Tool Knife OMA01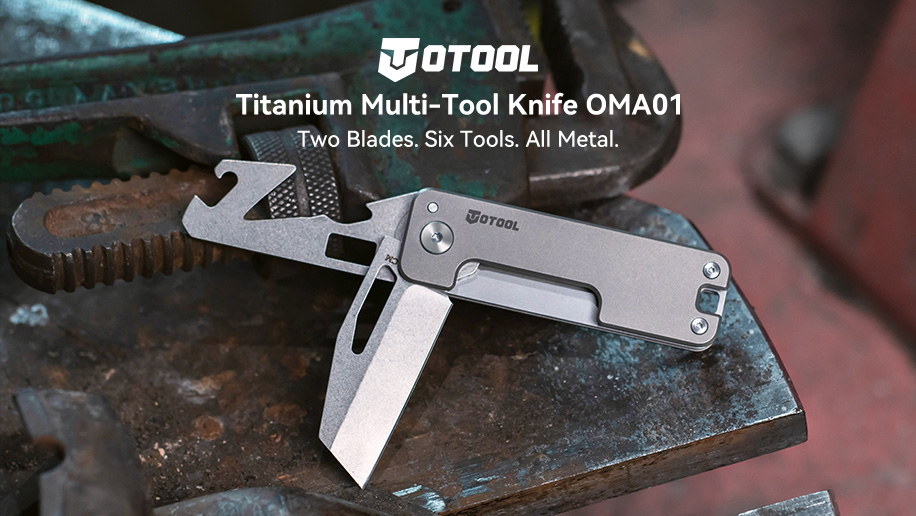 The Otool Titanium Multi-Tool Knife OMA01 houses 2 blades with 5 essential tools in one compact, all-metal frame. Both blades are made from corrosion-resistant 154CM steel and open with one hand. Made from Grade 5 titanium alloy with a sandblasted finish, the handle is strong yet incredibly lightweight. The knife also features a stainless steel liner lock that firmly secures the blade in position. It is ideal for those who seek a reliable all-metal knife that does not compromise on portability.
5. OTOOL Titanium Multifunctional Butterfly Fork OBA01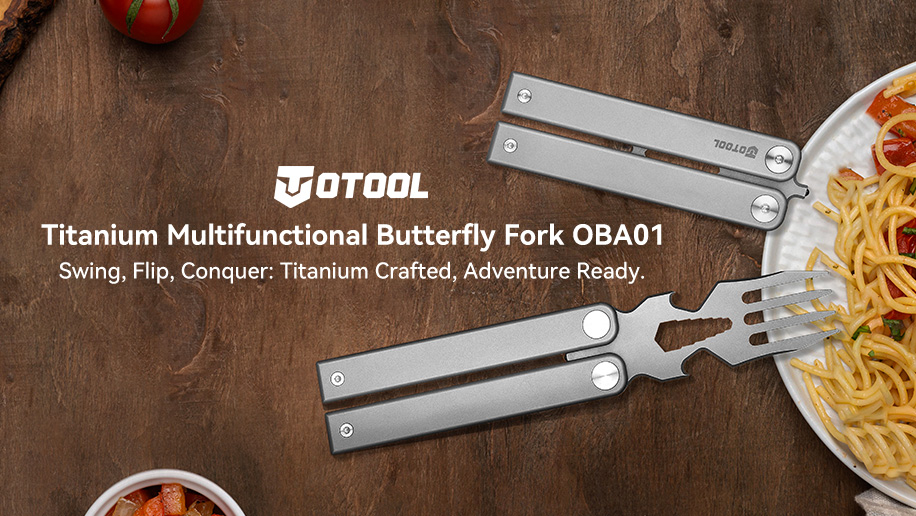 The Otool Titanium Multifunctional Butterfly Fork OBA01 is crafted from Grade 5 titanium alloy and combines 4 essential tools. The fork features a magnetic lock that holds its handles together while offering easy opening. Furthermore, it flips smoothly on stainless steel pivots with virtually zero "blade" play. If you want to pick up the art of flipping or hone your skills with your fingers intact, this fork is worth a try.
6. OTOOL Pocket Knife with Bottle Opener BKA02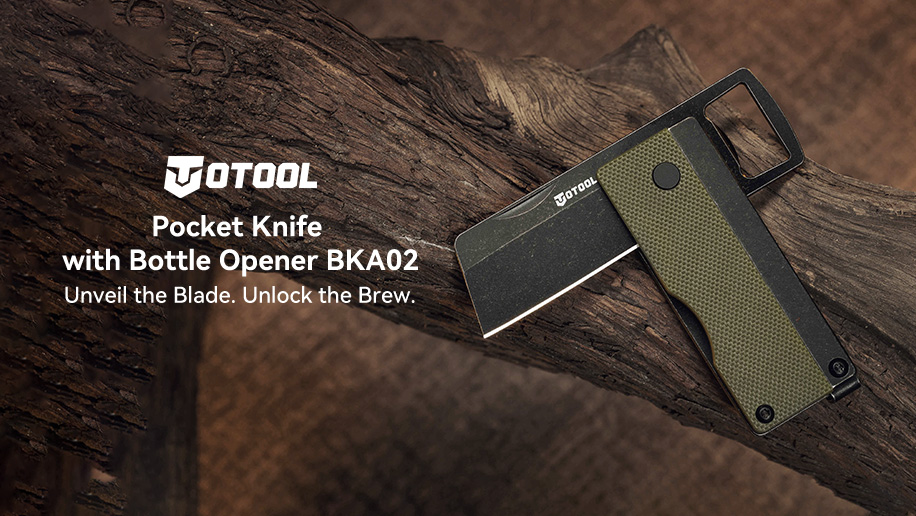 The Otool Pocket Knife with Bottle Opener BKA02 features a 154CM steel blade with a black titanium coating, which has considerable toughness, edge retention, and corrosion resistance. Its handle is made from G10 and textured to offer a comfortable and secure grip. The bottle opener located at the other end of the blade doubles as a knife opener for one-handed deployment. This knife is compact in size and ideal for everyday carry.
7. OTOOL Stackable EDC Storage Case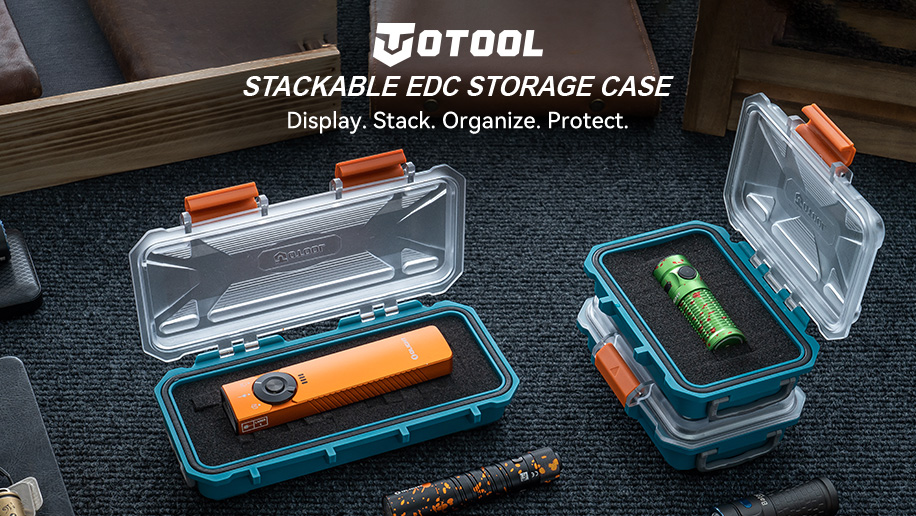 Made from durable and impact-resistant PC, the case features a translucent lid that allows you to display your gear or recognize items inside without having to open it. It is stackable with grooves on the lid, which helps maximize space by allowing you to stack multiple cases on top of each other stably. Moreover, it has a removable grid foam insert to fit items of various shapes. It closes tightly with a rubber seal to keep out rain and dust, making it the perfect storage case for your EDC collection at home or on the go.
*Just a quick tip: Add one of these EDC storage cases at $3.99 or $4.99 (much lower than MSRP) with the purchase of selected new arrivals.
KOCH TOOLS Solo 2.0 Brass Pocket Tool with Lanyard - Topo (Obuy Exclusive)
FEGVE Ti101 Titanium Keychain with Knife (Obuy Exclusive)
DISSIM Inverted Dual Torch Lighter - Pinwheel Silver (Obuy Exclusive)
OLIGHT | COPPER SHED Oshed Spike Bottle Opener - Brass
8. OLIGHT | COPPER SHED Oshed Panel Pry Bottle Opener (Brass & Copper)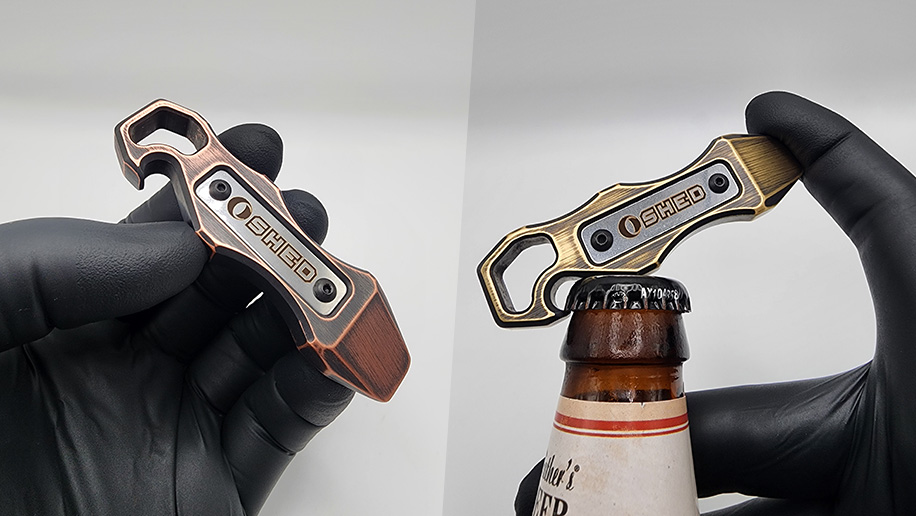 Each one is individually made in-house by Ryan Forbes at "Copper Shed Metal Works" in Brookfield, Ohio, USA. Eye-catching stainless steel inlay with a laser-engraved Oshed logo adds flair and style to the pry. Made from premium materials, the "pry" end is ideal for small daily tasks: Opening taped boxes, lifting can tabs and other such light-duty uses.
Click here to watch the video of this new arrival.
9. OLIFE Leather Valet Snap Tray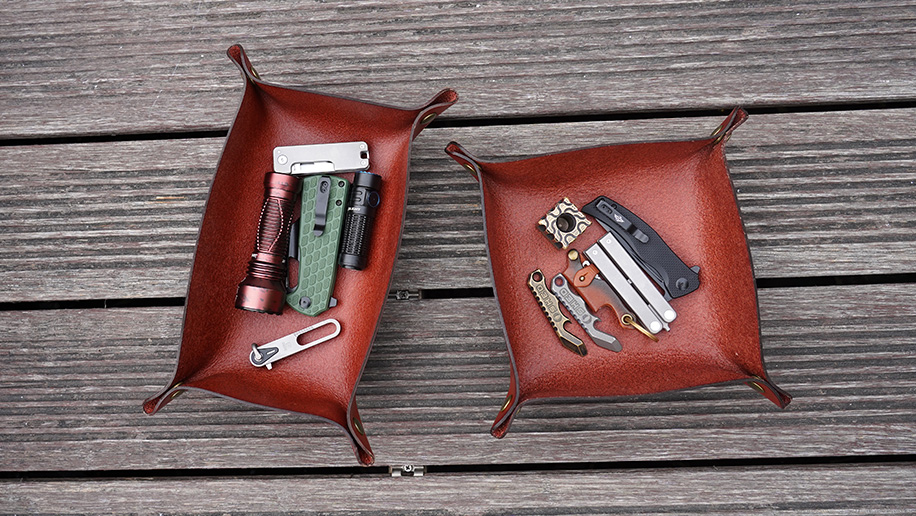 Why not store your everyday items in this handy Olife Leather Valet Snap Tray instead of spending your time searching for them? Snap the corners to fold the tray to store your coins, keys, cards, and earbuds. Unfold the tray to stow it in your bedside drawer or bag, which is great for traveling. Get one of these trays to keep your desk organized, and always find your pocket essentials where you left them.
Struggling to decide on the perfect shape? We've got you covered! We recommend getting the combo set, which offers a $16 discount when you purchase both trays together. With an extra $19.99, you can get a TACTICAL GEEK EXT12 EDC Pouch (Obuy Exclusive).
HIGHLIGHT 3:Thanksgiving Special Offers Updated
-Starting From 0.99
For All Members. Limit 1 per person. Limited stocks, available in limited quantities at 8 PM EST daily. Click here.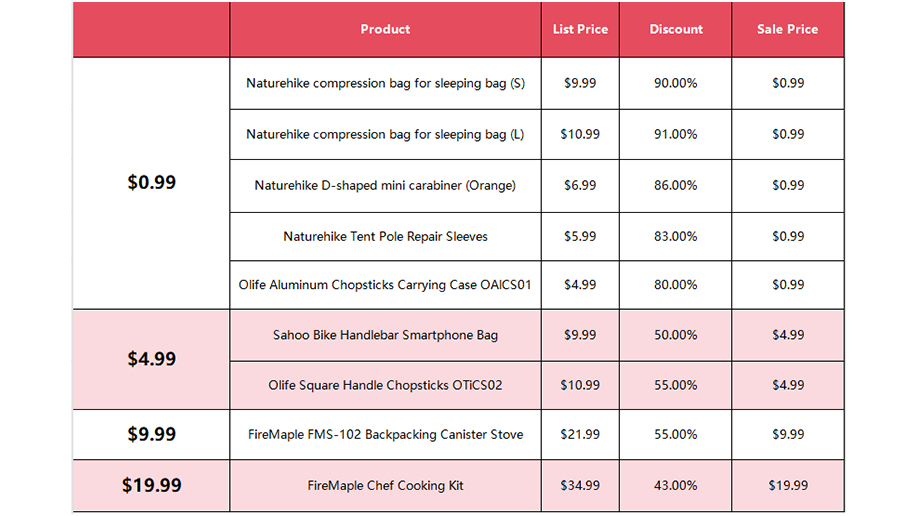 [Updated]
In response to our customer suggestions, we have added products to this zone. Keep an eye on the product availability schedule, as these limited-quantity items will be sold on a first-come, first-served basis. Make sure to set your alarms and be ready to grab them!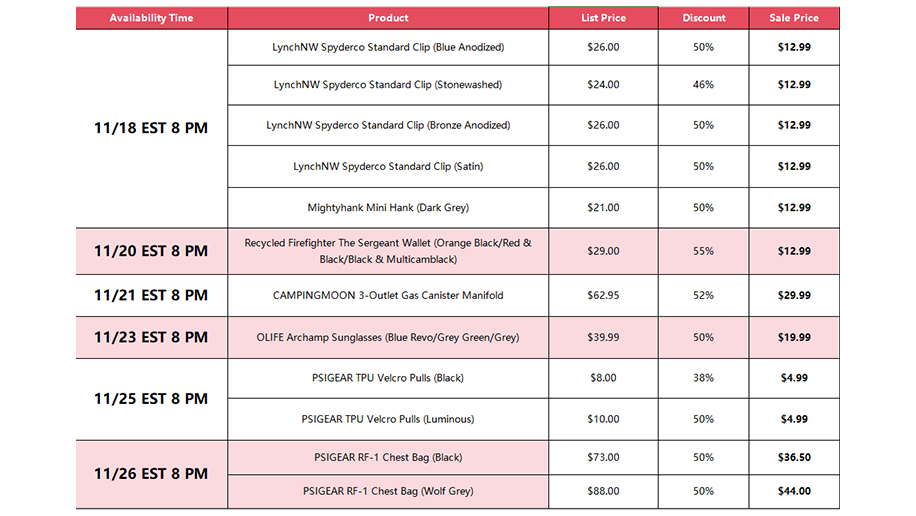 -Up to 60% Off [Updated]
Deals for Members at Wanderer Level & Above: Up to 60% Off.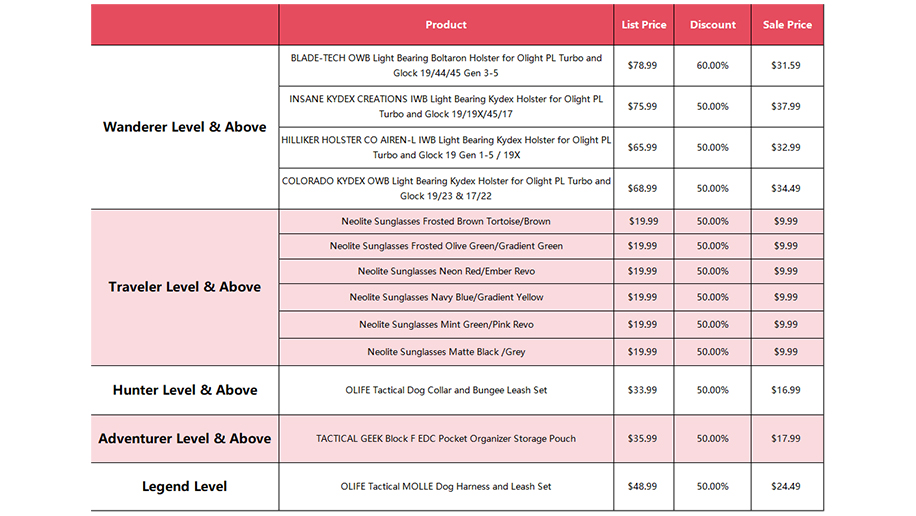 Please Note:
1. Items vary according to your LOYALTY PROGRAM membership level.
2. Items for lower membership levels are also available to higher level members. Limit 1 per person.
3. Click here to go to the Exclusive Zone of the LOYALTY PROGRAM page and add the items to your cart.
-FREE Wallets Exclusively for Our Top 300 Contributors
We're thrilled to offer our top 300 contributors a FREE Olife Wallet as a token of our gratitude. Simply Click here to log in to your account to see if you're one of them!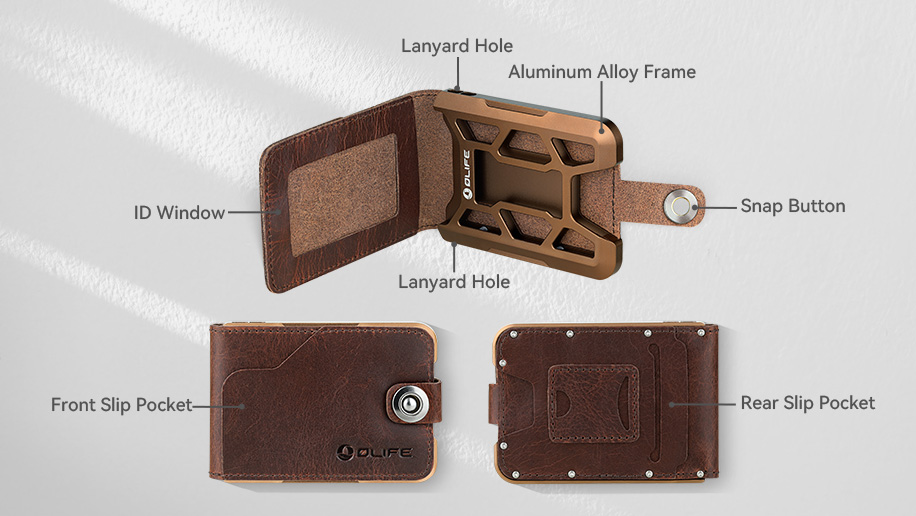 HIGHLIGHT 4:Free Lucky Wheel Prizes Totaling $6,000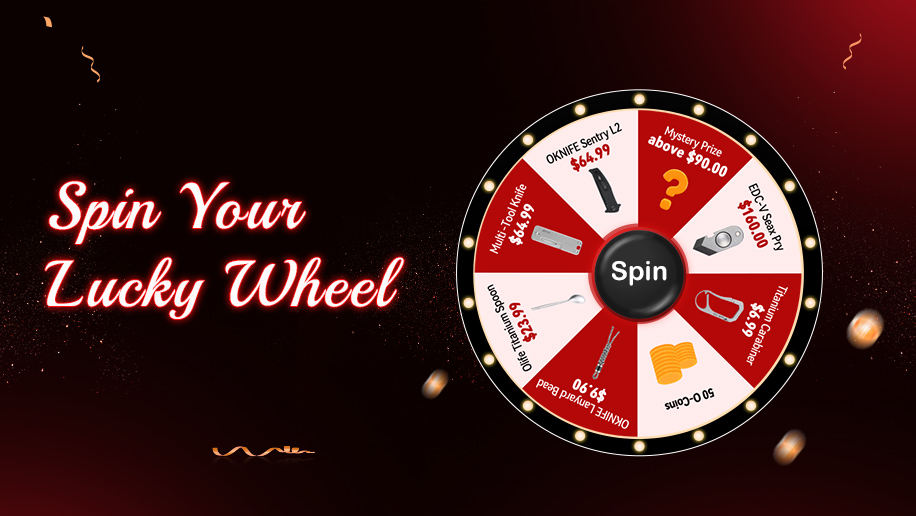 Ready to try your luck? The Lucky Wheel is here as always, but this time it has a total prize value of $6000, featuring new arrivals and mystery prizes.
Participation Rules:
1. Click the "Get free spin chance today" button to spin the lucky wheel during the Flash Sale period. Once you log in, you will get one chance to spin the wheel each day.
2. The actual prize you win will be the item displayed in the pop-up window.
3. Winners' prizes will be added to their shopping cart or personal account automatically.
4. The lucky wheel activity will end at 11:59 PM 11/27 EST. All prizes will also expire after the event, please take your prizes as soon as possible!
Tip: Click here to learn more about the loyalty program, which tells you more about the different levels of benefits and how to use and obtain O-coins.
*************SURPRISE*************
You can win 1 more chance to spin the wheel by sharing the lucky wheel activity to your Email, Facebook, WhatsApp and so on!
HIGHLIGHT 5:50% Off Zone
We have prepared a collection of products that are now available at huge discounts, such as the PITAKA watch band and OLIFE winter blanket sets. Don't miss out!
HIGHLIGHT 6:Free 4-Tier Gifts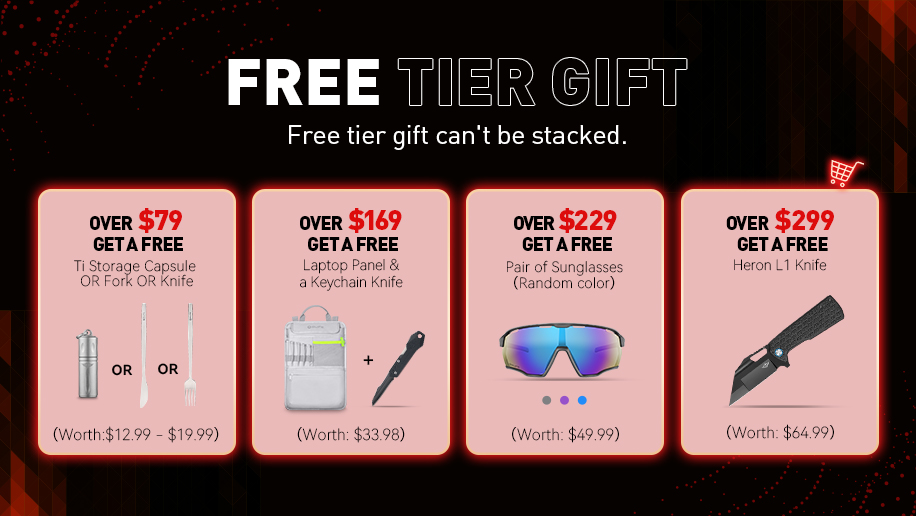 Please Note: Limit 1 Per Order. Free tier gift(s) can't be stacked. The tier gift(s) will expire at 11:59 PM 11/27 EST. Please check out and take your tier gift(s) as soon as possible!
HIGHLIGHT 7:DIY Bundles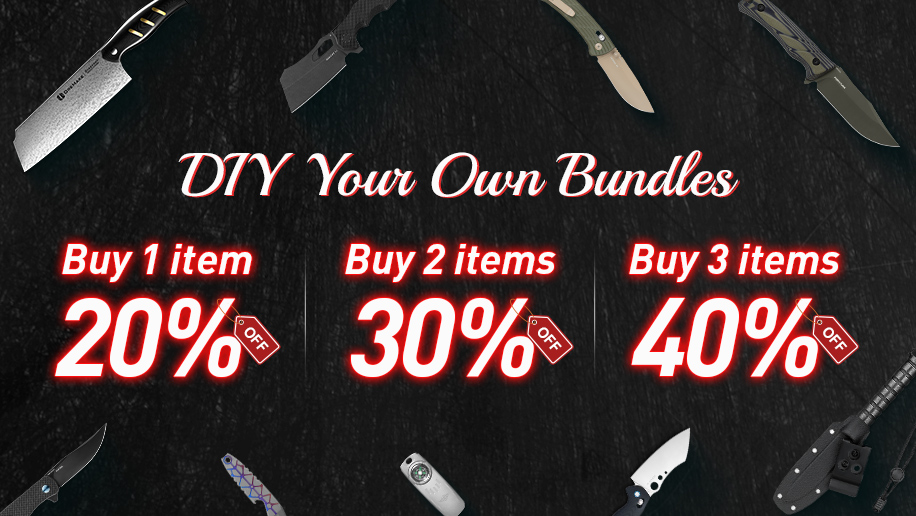 Pick up your favorite items and add them together to your cart. The more you purchase, the larger the discount you have!
What's your favorite part? Welcome to comment below!!😍