In the world of cutlery, fixed-blade knives stand tall as timeless classics, cherished for their robustness, versatility, and reliability. If you're a knife enthusiast or someone looking to explore the realm of edged tools, you might find yourself intrigued by the allure of a fixed-blade knife. This article delves into the essence of fixed-blade knives, exploring their appearance, legality, handling, breaking force, selection, sharpening, purpose, nomenclature, and unique horizontal sheaths. So, buckle up and let's embark on a journey through the captivating realm of fixed-blade knives.
What Does a Fixed Blade Knife Look Like?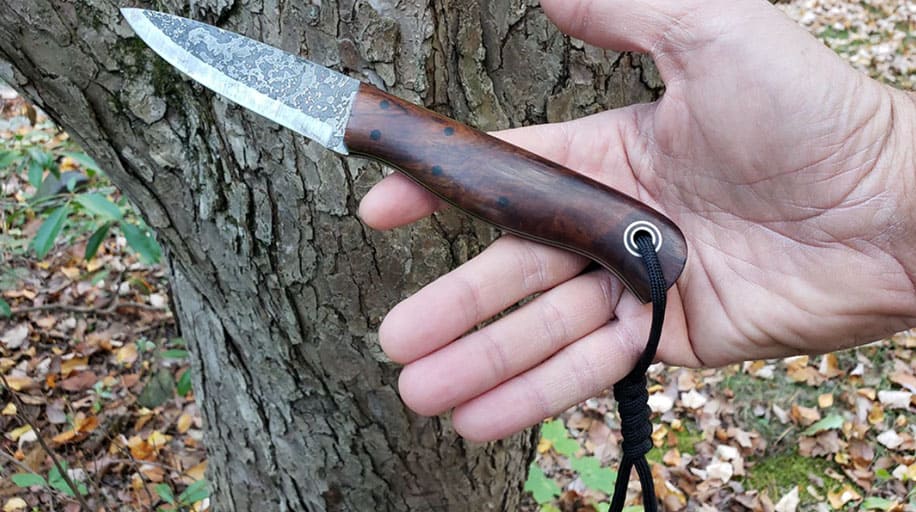 A fixed-blade knife is precisely what its name suggests – a knife with a blade that is permanently attached to its handle, in stark contrast to folding knives or pocket knives. This characteristic imparts a distinct sturdiness to fixed-blade knives, making them reliable companions for a myriad of tasks. Fixed blades are usually only available in scabbards, such as leather and Kydex sheath.
The appearance of a fixed-blade knife can vary widely depending on its design and intended use. These knives come in various shapes and sizes, with blade lengths ranging from a few inches to much longer. Common blade shapes include clip point, drop point, tanto, and spear point, each catering to different cutting and piercing needs.
Fixed-Blade Knife Nomenclature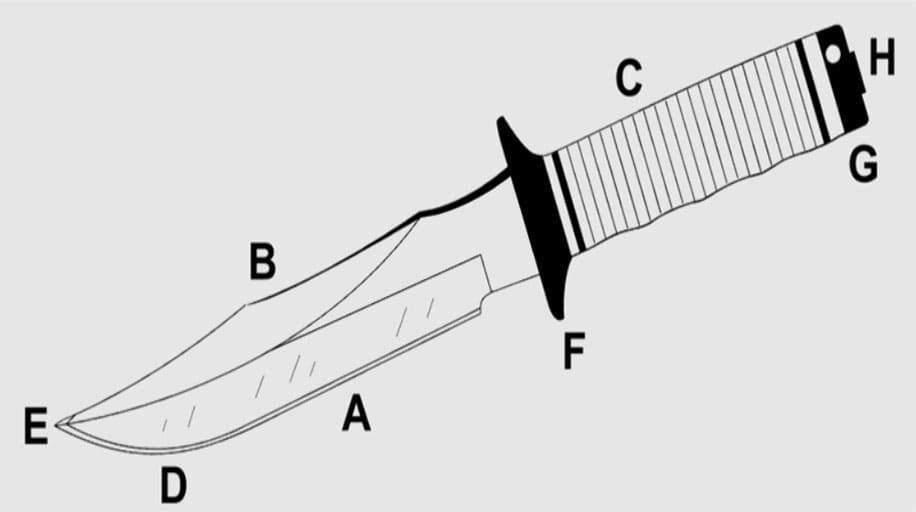 Fixed-blade knives encompass an array of specific terminology that aids in understanding their anatomy:
A. Edge - sharpened side of the blade for cutting
B. Spine - unsharpened top of the blade
C. Handle - usually fastened by rivets or encased in plastic or metal.
D. Tip – The third of a blade's tapered end, opposite the handle
E. Point - sharp tip of the knife blade
F. Guard - barrier between blade and handle
G. Butt or Pommel – opposite from the tip at the end of the handle.
H. Lanyard Hole - braided rope attachment
*Tang(Not pictured) - portion of the blade extending into the handle
Learning these names allows for effective communication about fixed-blade components.
The Uniqueness of Horizontal Carry Sheaths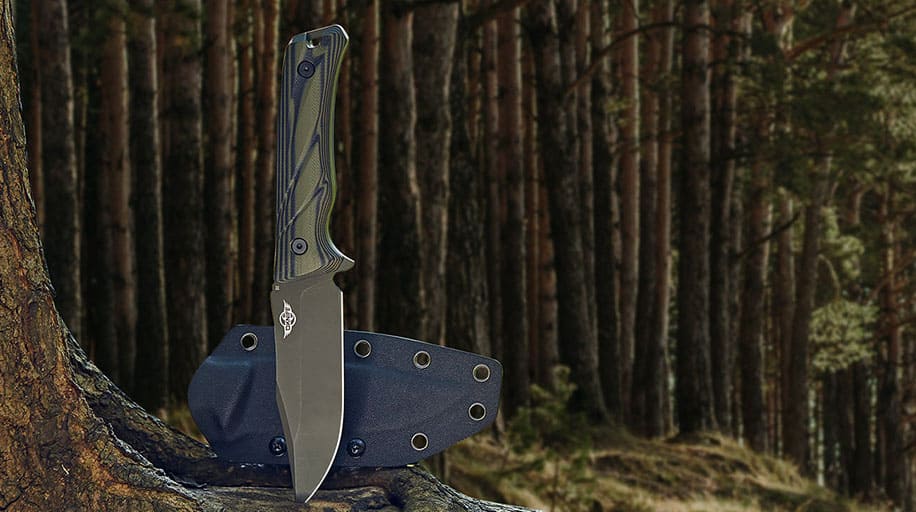 An integral accessory for fixed-blades is their protective sheath. Horizontal carry sheaths feature a few unique advantages.
The horizontally oriented clip on these sheaths allows the knife to ride low and unobtrusively on a belt for comfort and discreet access. The opening accommodates both right and left-handed users. Offering grip, control, and cholera access, this sheath style caters to specialized preferences and tasks.
In conclusion, fixed-blade knives have earned their place as cherished and reliable tools, catering to diverse needs and enthusiasts across the world. Whether you're venturing into the wilderness, exploring culinary arts, or simply collecting unique pieces, a well-selected fixed-blade knife will serve as a steadfast companion.
What is a Fixed-Blade Knife Called?
Fixed-blade knives are known by various names, depending on their design and purpose. Some common names include:
Camping Knife: Recognized for its versatility and utility in outdoor camping and wilderness activities.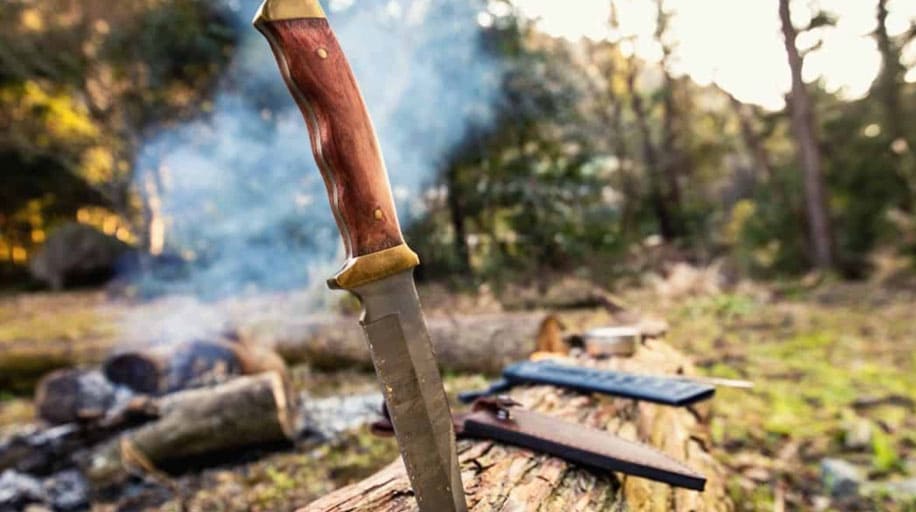 Hunting Knife: Primarily used for hunting and skinning game, featuring a sturdy build and a sharp, efficient blade.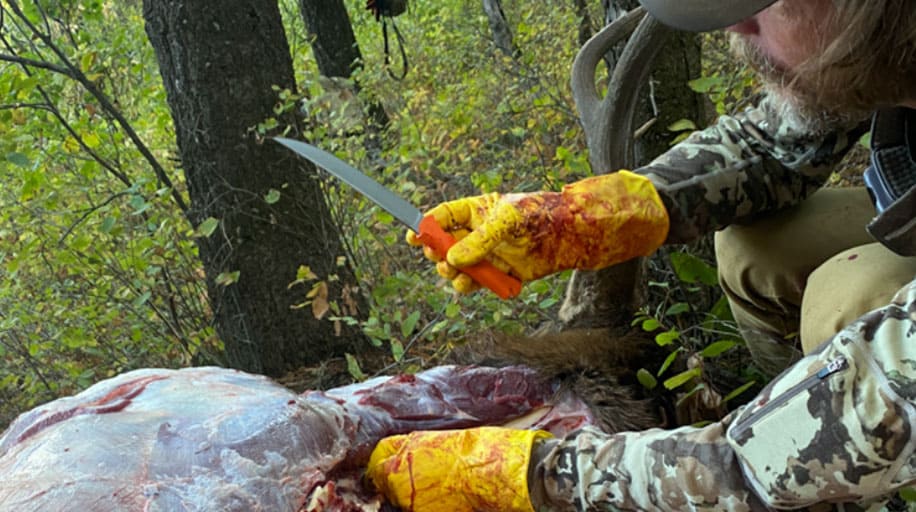 Survival Knife: Designed for outdoor survival situations, these knives often incorporate additional features like a sawback or survival kit within the handle.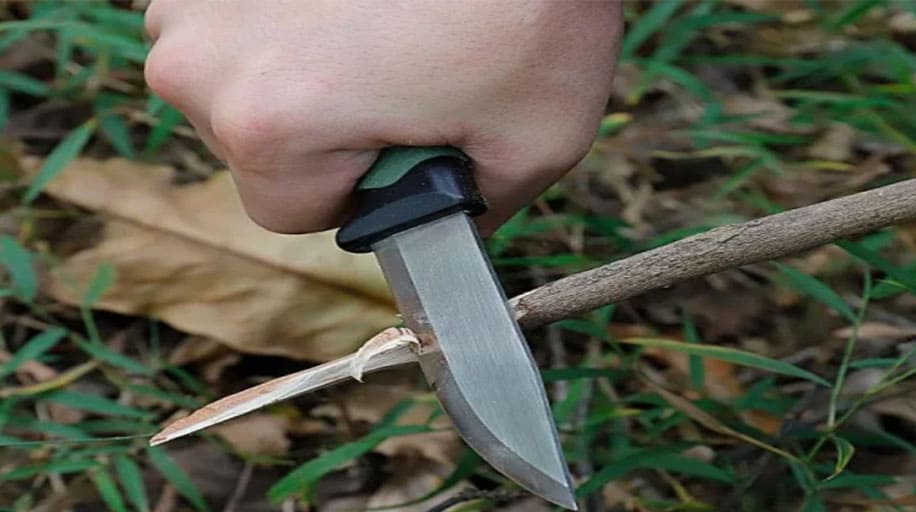 Bowie Knife: Named after the legendary frontiersman Jim Bowie, this iconic knife typically has a long, curved blade and is ideal for self-defense and wilderness use.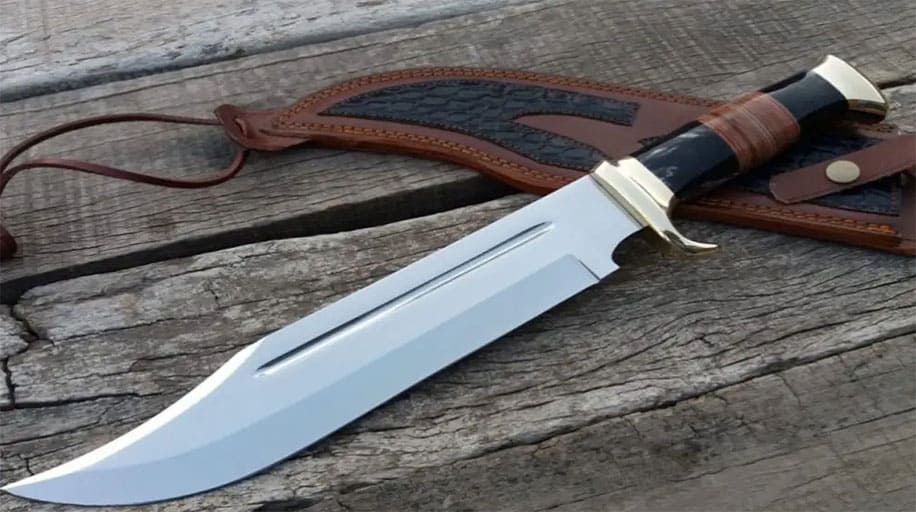 Bushcraft Knife: Similar to survival knives. Popular among bushcraft enthusiasts, this knife excels in woodcraft, survival, and wilderness skills.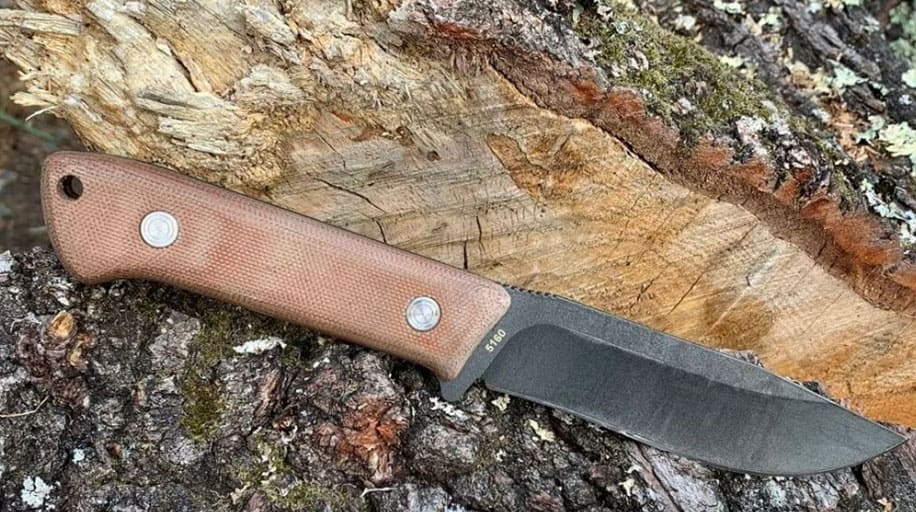 Tactical Knife: Engineered for military and law enforcement applications, tactical knives emphasize functionality, durability, and ease of use in high-stress situations.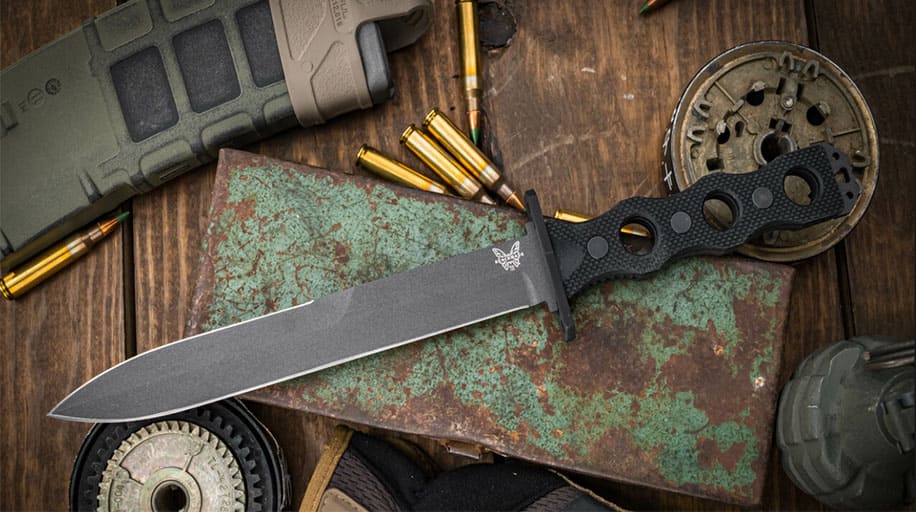 Combat Knife: Similar to tactical knives, combat knives are designed for military use, with a focus on close-quarters combat and utility.
Is a Fixed-Blade Knife Legal?
The legality of carrying fixed-blade knives varies greatly by location. It is understood that the carrying requirements for fixed blades in most cities are that as long as they are not used as weapons, they are allowed to be carried openly or concealed as long as they are smaller than 3.5 inches.
But like Ohio is rather special, there are no length and carry restrictions on fixed blade knives. In relatively developed areas, it is much stricter, such as California, which cannot exceed 2 inches and is not allowed to be carried concealed. In Seattle, Washington, fixed-blade knives of any length are not allowed to be carried. However, when it comes to camping, hunting, or fishing, fixed-blade knives have few restrictions.
How to Properly Hold a Fixed-Blade Knife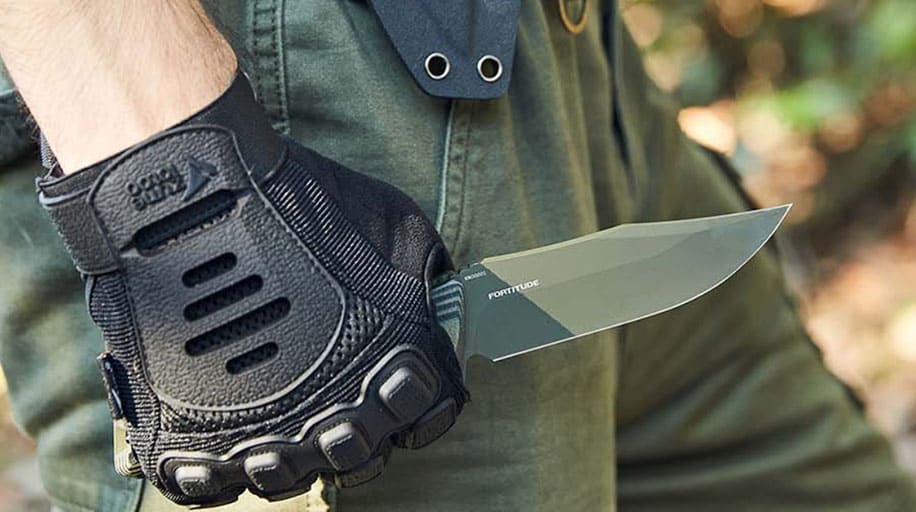 Knowing how to grip a fixed-blade knife correctly is vital for safety and optimal performance. The most common grip for general cutting tasks is the hammer grip, where you hold the handle as you would grasp a hammer, with your thumb resting on the spine of the blade and your other fingers wrapped around the handle.
For more precision-oriented tasks, such as detailed carving or whittling, the pinch grip proves useful. In this grip, you pinch the base of the blade between your thumb and index finger, while the remaining fingers curl around the handle. This grip allows for finer control and maneuverability.
The Breaking Force of Fixed-Blade Knives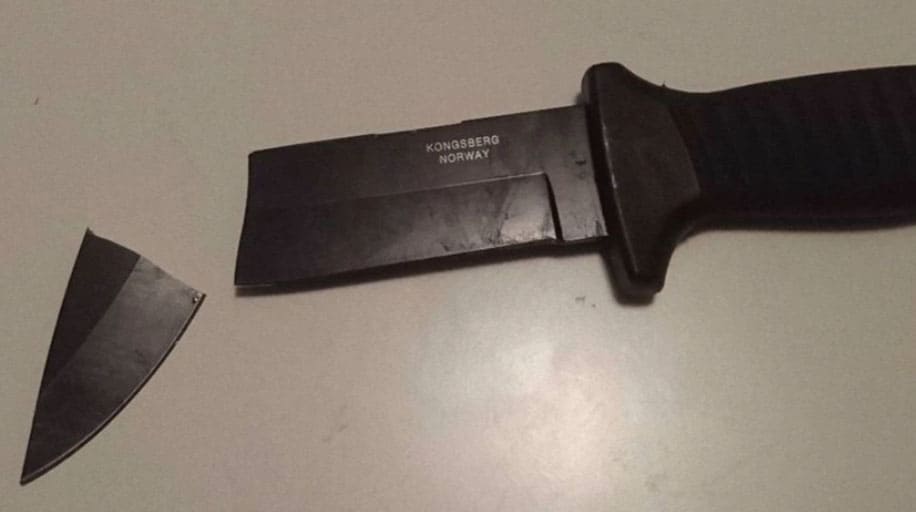 The breaking force, also called the lock force, refers to the amount of pressure or impact a fixed-blade knife can withstand before potential failure or damage. This durability depends on various factors including the tang (portion that extends into the handle), handle material, blade thickness, and overall construction quality.
Full tang knives offer the most robustness, able to absorb tremendous amounts of force. Premium materials like G10 and micarta also increase strength. Spine thickness, choil reinforcement, and guards act as stress points to withstand impacts. High-end fixed-blades can endure hundreds of pounds of force, while survival knives withstand at least ~80 pounds.
How to Select the Best Fixed-Blade Knife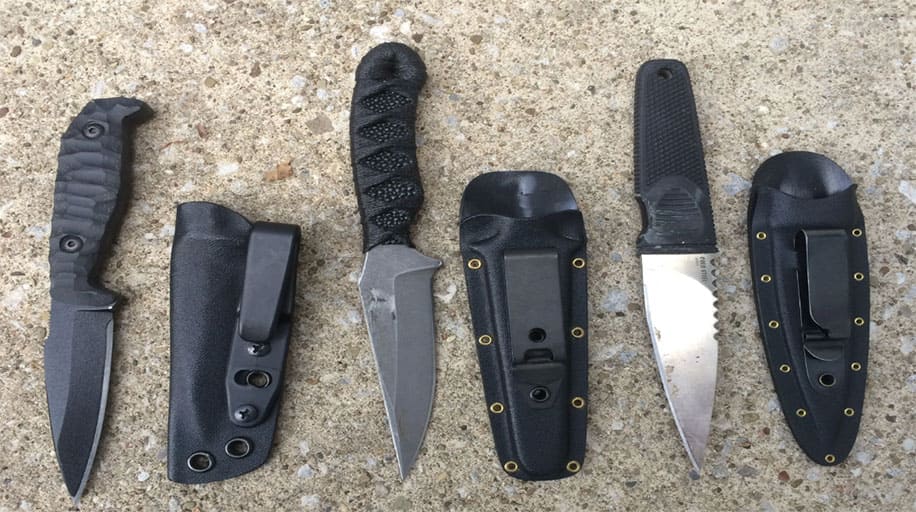 Choosing the ideal fixed-blade knife involves evaluating your needs and finding the right balance of size, design, materials, and features. Outlining your intended uses and tasks helps narrow selections. Preference for size, weight, grip type, aesthetics, and price also matter.
Researching materials, blade shapes, tang styles, and other elements will inform your decision. Consulting experts and reading reviews provides additional perspective. Testing potential knives firsthand for comfort and capabilities is recommended. An ideal fixed-blade seamlessly matches form and function for your lifestyle.
Maintaining and Sharpening Your Fixed-Blade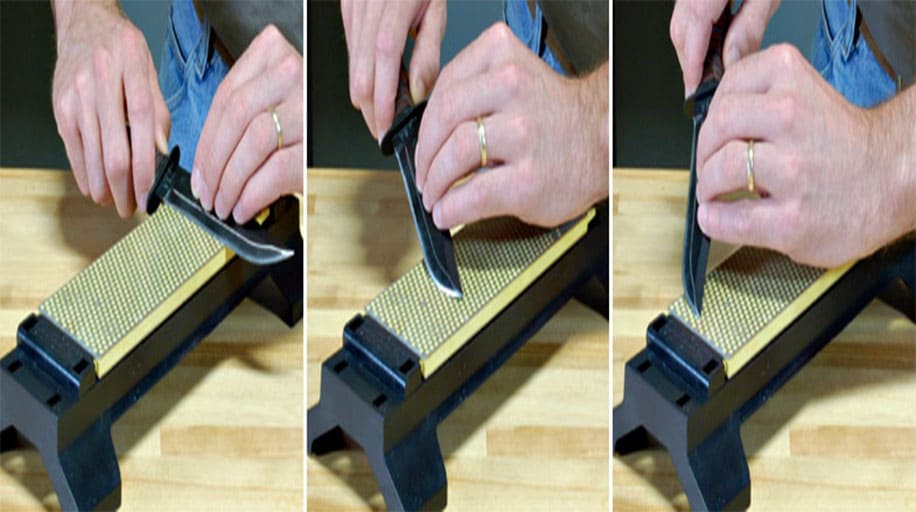 Proper maintenance and sharpening are key to keeping your fixed-blade performing at its best. Clean the blade and handle regularly with mild soap, water, and a toothbrush. Use a small amount of mineral oil to prevent corrosion and maintain the handle.
Sharpen the edge to a keen 15-20 degree bevel using whetstones or an electric sharpener. Strop the edge afterward with a leather belt to realign the microscopic teeth. Avoid overheating blades during sharpening. With routine care and sharpening, your fixed-blade will provide years of reliable service.